The Non-government organization operates independently from the government, you may also be called a non-profit organization, non-profit charity, civil service, and many more. NGOs play a major role in national development, improving communities, empower citizens. They always trying to be the better tomorrow and be the happiness of others in many ways such as Social awareness, Environmental, Advocacy, Human rights, Livelihood, Poverty, Child mortality and Health, Education, Animal care, and other needs of the people.
In this article, our team provides you information, working for and contact detail about Non-Governmental Organizations in Goa, India. I suggest you get help from NGOs because "Charity is the best Therapy in the world", so enjoy the act of Charity.
NGOs work in different sectors with different aims such as art and culture, Elderly, Animal Husbandry, Health and Family Welfare, Human rights, Children, Differently abled, vocational training, etc. Getting all types of NGOs information at once place is quite different. But here, you will get all types of NGO details like contact details and their aim. Let's have a look at the list of below mentioned NGOs in Goa. You can search for any non-government organizations (NGO's) in any corner of the whole of India by visiting the Ngo4you.com site.
Here's our list of NGOs to volunteer at in GOA
CHILDREN'S RIGHTS IN GOA working for children
COOJ MENTAL HEALTH FOUNDATION working for psychological disability
CARITAS WORKING FOR CHILDREN working for disaster management
POSITIVE PEOPLE working for legal awareness
ALL INDIA WOMEN CONFERENCE working for women development
VOLUNTARY HEALTH ASSOCIATION OF GOA working for children, disabled
SANGATH working for community empower
VATVRIKSHA CHAYA working for Environment
SUPPORT A CHILD IN NEED working for children
GRAM VIKAS KENDRA working for Biotechnology, Poverty
Top 10 Most Popular NGOs in GOA
1. CHILDREN'S RIGHTS IN GOA
Working for -: Children Education
Aim -: CRG is working dedicatedly to improve the children's status in Goa. It creates awareness about children's rights and helps to protect from sexual harassment and any other forms of exploitation. Child exploitation is one of the major issues arising in India and Children's rights in Goa helps to give the basic rights to children.
Details -:
Address -: Flat No.11, House No.754/1, Christina Apartments, Porvorim, Bardez, Goa – 403 521
Website -: http://www.childrightsgoa.org
Email -: crg.goa@gmail.com
2. COOJ MENTAL HEALTH FOUNDATION
Working for -: Psychological disability and Improving the life of senior citizens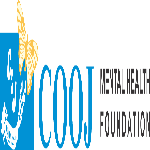 Aim -: Cooj Mental Health Foundation works to bring the changes of life of affected people with mental illness through various strategies. They believe that through spreading quality service they can make a better tomorrow with new hope. This foundation aims to give support to the people to get back to a normal life with a better future.
Details -:
Founded -: 2002
Address -: H.No. F-1, Boa Vista, Bastora, Mapuca, Bardez – Goa 403507
Website -: https://cooj.co.in/
Email -: coojtrust@yahoo.co.in
3. CARITAS
Working for -: Children, Disaster Management, Education, Environment, and Health

Aim -: This society helps to feed the poor, needy, differently-abled, people with HIV/AIDS, and victims of natural and man-made calamities. This NGO also helps in raising the issues and addresses related to welfare and upliftment of social and outcast people. The NGO also works for environmental and natural resources management, Micro Finance, Prisoners Issues Right to information and ADvocacy, Vocational Training, etc.
Details -:
Founded -: 1971
Address -: Caritas Goa Institute Piedade Near Hotel Mandovi Panji Goa 403 001 Goa, India
Website -: http://caritasgoa.org/
Email -: caritas@caritasgoa.org
4. POSITIVE PEOPLE
Working for -: Legal Awareness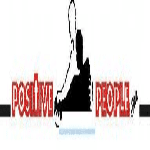 Aim -: Positive people work to help people and families caused by HIV disease by helping them by providing care, services, referrals, resources, education, etc. They also help in making a self-dependent network of independent groups in Goa. NGO also frequently runs programs of awareness to control and stop the spread of HIV in Goa.
Details -:
Founded -: 1992
Address -: Panji, Goa 403001
Website -: http://www.positivepeople.in/
Email -: ppeoplegoa@gmail.com
5. ALL INDIA WOMEN CONFERENCE
Working for -: Women Development, Children, Civic Issues
Aim -: This NGO works towards the fields of Aged and Elderly, Art and Culture, Civic Issues, Disability, Food and agriculture, Health and Nutrition, Human rights, etc. It also helps to promote sustainable development. One of the main aims of this NGO is the education of women which is still a primary concern today. It also operates microcredit schemes and the energy development of rural women.
Details -:
Founded -: 1978
Address -: Ground Floor, Institute Braganza Building, Panjim, Goa – 403001
Email -: aiwcgoa@gmail.com
6. VOLUNTARY HEALTH ASSOCIATION OF GOA
Working for -: Children, Disabled, Environment and Health Care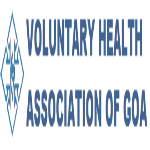 Aim -: It is one of the Non-profit organization which is committed to improving the health of Goa people. It consists of many projects such as a Breastfeeding promotional program, a tobacco control program, a malaria elimination program, health camps, etc. Running programs related to health and many diseases helps people to get aware of them.
Details -:
Address -: Government Colony, Santa Inez, Panaji, Goa 403001
Website -: http://www.vhag.org/
Email -: vhagoa.proj@gmail.com
7. SANGATH
Working for -: Community empower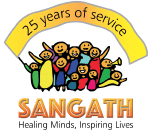 Aim -: This NGO helps in contributing mission to health programs, focusing on area-children development, youth health. It is one of the grown NGO in Goa. The main focuses of this NGO are child development and health.
Details -:
Founded -: 1996
Address -: House no. 451 (168), Bhatkar Waddo, Socorro, Porvorim, Bardez, Goa – 403501
Website -: https://sangath.in/
Email -: contactus@sangath.in
8. VATVRIKSHA CHAYA
Working for -: Envrironment
Aim -: This NGO especially works for the Green environment. It helps to give technical training to the youth getting education to keep our environment green and clean. They also help in physically handicapped & disabled persons available in society. This NGO also helps to raise the funds for the activities of social research, competitions, and exhibitions.
Details -:
Address -: 19 Dhondebahat, Neura Goa 403104
Email -: Vatvriksha.chaya@gmail.com
9. SUPPORT A CHILD IN NEED
Working for -: Children's (education and health)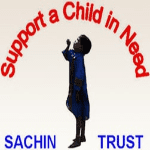 Aim -: This NGO works especially to get the opportunity for the children. The General objective of this NGO is to provide all basic needs and humanitarian, financial, educational, support, and training to underprivileged children available in the world.
Details -:
Address – 501, Milroc Lar Menezes, Swami Vivekananda Road, Panaji, Goa 403001.
10. GRAM VIKAS KENDRA
Working for -: Animal Husbandry, Biotechnology, Poverty, and Women Development
Aim -: Gram Vikas Kendra NGO works in animal husbandry, dairying, and fisheries, Animal welfare, Biotechnology, Environmental and natural resource management, etc. It also works towards Food and agriculture, health and nutrition, Land Resources, etc. In brief, this NGO works towards the key areas which are related to village and areas where these services are not available sufficiently.
Details -:
Founded -: 1993
Address -: Gram Vikas Kendra Savoiverem, Ponda, Goa 403401.
Email -: gramvikaskendra@gmail.com