Find the most comprehensive list of NGO in Baloda Bazar, situated in Chhattisgarh. Baloda Bazar has a 1305343 population and an area 4748 km², There are more than 20+ registered NGO's in Baloda Bazar, Chhattisgarh, India. All the NGO's here in this list are Registered in Chhattisgarh. If you find any false information in this list, please report us with NGO details. Also, If you're a NGO worker, than you can list your NGO in Baloda Bazar list by filling the form by at Ngo4You.com.
List of NGO in Baloda Bazar, Chattishgarh
Chhattisgarh Starhelp Welfare Society
Working for– Chhattisgarh Starhelp organization dedicated working for Farmers, Laborers, Tribals, Dalits, and Women facing injustice.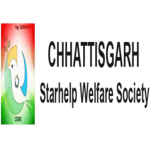 Detail:-
Phone number– +91 9755889944
Address– S/o- Mr. Ashok Kumar Gupta, Babulal Talkies, Near Railway Crossing, Bajrang Ward, Bhatapara, Balodabazaar 493118, Chhattisgarh, India
Email– info@cgsws.org
Website– http://www.cgsws.org/
Grihini
Working for– Grihini organization dedicated working for Economic, Health, Social, Women empowerment, Vocational training, and Development of Village community.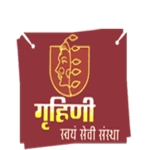 Detail:-
Founded-1996
Phone number– +91 9826197639
Address– Project Colony, PO:- Hirmi, Simga, Balodabazar, Raipur, Chattisgarh, India
Email– info@grihiningo.org and rupas9787@gmail.com
Website– https://grihiningo.org/
Baloda Bazar
Bilaigarh
Kasdol
Bhatapara
Chhattisgarh Janhit Kalyan Samiti
Registration No & City: 5679/2015, Pawani
Address:Bada Chowk Pawani Block Bilaigarh District Balodabazaar Raipur Cg
Cause:Animal Husbandry, Dairying & Fisheries, Aged/Elderly, Agriculture, Art & Culture, Biotechnology
---
The Proud Foundatione Chhattishgarh
Registration No & City: Cg.5578, Baloda Bazar
Address:H.No. 06, Ward No. 01, Sadak Para, Villchhirra , Po.Tundri, Block Teh.Bilaigarh, Disttbalodabazarbhatapara (C.G.)
Cause:Education & Literacy, Information & Communication Technology, Legal Awareness & Aid, Labour & Employment, Vocational Training
---
Global Foundation & Welfare Society Senduras
Registration No & City: 122201896305, Bilaigarh
Address:Vpo Senduras Thana Sarsiwa Block Bilaigarh Distt Balodabazar Pin 493559 C.G
Cause:Health & Family Welfare, Information & Communication Technology, Panchayati Raj, Rural Development & Poverty Alleviation, Vocational Training, Women's Development & Empowerment
---
Satya Jyoti Mahila Sw Sahayata Samuh Madava
Registration No & City: 35398, Kasdol
Address:Vill. Madava Po Matiya Tahsil Kasdol
---
Mitanin Mata Safura Mahila Sw Sahayata Samuh Madava
Registration No & City: 17772, Kasdol
Address:Vill Madava Po Matiya Tahsil Kasdol
Cause:Any Other
---
Bhagatrao Purush Sv Sahayata Samuh Kasdol
Registration No & City: 21368, Kasdol
Address:Indra Colony Kasdol, Tahsil Kasdol
---
Vasundhra Samazik Seva Sasnthan Kasdol
Registration No & City: 20691, Kasdol
Address:Q No.6/120 Puranathana Kasdol Balodabazar
Cause:Environment & Forests
---
Jai Maa Samalai Mahila Swa Sahayata Samuh
Registration No & City: 19394, Tundra
Address:Tundra, Tahsil-Kasdol
---
Jigyasa Foundation
Registration No & City: 4221, Govindone
Address:Govindone Post. Bilaigad , Baloda Bazar-Bhatapara
Cause:Agriculture, Children, Education & Literacy, Environment & Forests, Health & Family Welfare, Women's Development & Empowerment
---
Chhattisgarh Unnati Foundation
Registration No & City: 5196, Bhatapara
Address:C/O Abhishek Kumar Sharma Mandi Road, Near S.S.M School, Bhatapara
Cause:Agriculture, Art & Culture, Education & Literacy, Health & Family Welfare, Information & Communication Technology, Labour & Employment
---
Gatiman Yuva Jan Chetana Samiti Rojhandih
Registration No & City: B.S 1106, Naila
Address:President Mahendra Patley Near By West Railway Cabin Bhatapara ( Naila) Distt Janjgir Champa C.G 495668
Cause:Agriculture, Children, Drinking Water, Education & Literacy, Legal Awareness & Aid, Panchayati Raj
---
Chandni Mahila Swa Sahayata Samooh
Registration No & City: 122201811626, Bhatapara
Address:Bhatapara, Tah. Bhatapara
---
Shivam Foundation Chhattisgarh
Registration No & City: 6480, Bhatapara
Address:House No. 104, K.K. Ward Bhatapara Tah Bhatapara Dist. Balodabazar.Vtp Center And Office Address_-Shitalamandir Ke Sammne Kholva Road Balbhadra Ward Bhatapara Pin 493118
Cause:Art & Culture, Agriculture, Animal Husbandry, Dairying & Fisheries, Biotechnology, Civic Issues
---
Sumiran Samaj Sevi Sanstha, Baloda Bazar
Registration No & City: 1284, Baloda Bazar
Address:Sanjay Colony, Ward No. 18,At- Baloda Bazar,Distt. Baloda Bazar (Cg) 493332
Cause:Agriculture, Animal Husbandry, Dairying & Fisheries, Art & Culture, Biotechnology, Children
---
Yug Chetna Mahila Mandal
Registration No & City: 6805, Baloda Bazar
Address:C/O Dhananjay Chandnahu Sanjay Colony Behind Of Harijan Hostel Baloda Bazar493332
Cause:Agriculture, Animal Husbandry, Dairying & Fisheries, Art & Culture, Biotechnology, Children
---