Find the most comprehensive list of NGO in Surendranagar, situated in Gujarat. Surendranagar has a 1755873 population and an area 10489 km², There are more than 80+ registered NGO's in Surendranagar, Gujarat, India. All the NGO's here in this list are Registered in Gujarat. If you find any false information in this list, please report us with NGO details. Also, If you're a NGO worker, than you can list your NGO in Surendranagar list by filling the form by at Ngo4You.com.
Top NGOs Working in Surendranagar, Gujarat
Ashirvad Viklang Trust
Working– Ashirvad Viklang organization dedicated working for Children with Mental Illnesses/Disabilities Guidance & Training, Rehabilitation, Physiotherapy, Vocational Training to Disabled person, and provide Medical.

Detail:-
Founded– 1996
Phone number– +91 2755281185
Address– Behind Police Station, National Highway 8A, Sayla, Surendranagar 363430, Gujarat, India
Email– contact@ashirvadsayla.org
Website– http://www.ashirvadsayla.org/
Shri Vardhman Gruh Udhyog Mahila Mandal
Working– SVGUMM organization dedicated working for Widowed and Deserted Women.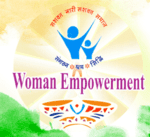 Detail:-
Founded– 1985
Phone number– +91 2752243636
Address– Natha Vora Street, Dholi Pole, Wadhwan City, Surandranagar 363030, Gujarat, India
Email– vardhmangruhudhyog@gmail.com
Website– http://vardhmangruhudhyogmahilamandal.org/
Ganatar
Working– Ganatar organization dedicated working for Education and Child Rights development.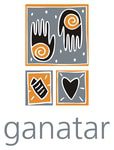 Detail:-
Phone number– +91 9428521202
Address– 6Q5R+QJ3, Surendranagar 82765, Gujarat, India
Website– https://www.ganatar.org/
Rural Development and Management Institute

(RUDMI)
Working– RUDMI organization dedicated working for Health, Education, Agriculture, Gender issue, Entrepreneurship development and Mental health.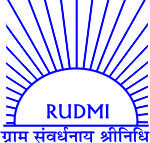 Detail:-
Founded– 1997
Phone number– +91 7927663220 and +91 9265931928
Address– Vankar Vas, P. O. Adariyana, Taluka – Patdi, Surendranagar 382780, Gujarat, India
Email– rudmi1997@gmail.com and rudmi2017@gmail.com
Website– http://rudmi.org/
PRAYAS
Working– Prayas organization dedicated working for Community development.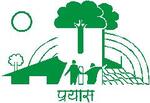 Detail:-
Founded– 1997
Phone number– +91 9624004045 and +91 9426328691
Address– PRAYAS, 42, Gita Society, Near Ghughri park, 80 ft Road, Surendrangar 363002, Gujarat, India
Email– mail@prayas4development.org
Website– prayas4development.org
List of NGO in Surendranagar, Gujarat
Surendranagar
Dasada
Wadhwan
Chotila
Manav Vikas Sansthan
Registration No & City: Guj/1760, Ghaspur
Address:Post:Mandal Taluka:Dasada, Gujarat
Cause:Animal Husbandry, Dairying & Fisheries, Art & Culture, Children, Dalit Upliftment, Differently Abled
---
Jamiul Uloom
Registration No & City: Wakf/009/Surendranagar, Dasada
Address:At, Gujarat
---
Manav Kalyan Trust
Registration No & City: Guj 888, Patdi
Address:At, P.O, Savada Ta, Dasada Patdi, Dist, Surendranagar – 382765, Gujarat
Cause:Health & Family Welfare
---
Shree Satsewa Trust
Registration No & City: F/3222/Surendranagar, Nagvada
Address:Nagvada (Dhama) Tadasada, Dist – Surendranagar, Gujarat
Cause:Animal Husbandry, Dairying & Fisheries, Art & Culture, Differently Abled, Education & Literacy, Health & Family Welfare
---
Shree Uday Khadi Gramodhyog Trust
Registration No & City: F/4184/Surendranagar, Surendranagar
Address:Shree Uday Khadi Gramodhyog Trust At – Dudhrej, Near Bus Stand, Highway Road, Ta – Wadhwan, Dist – Surendranagar., Gujarat
Cause:Art & Culture, Dalit Upliftment, Health & Family Welfare, Human Rights, Micro Small & Medium Enterprises, Rural Development & Poverty Alleviation
---
Karmkala Foundation
Registration No & City: F/4087/Surendranagar, Surendranagar
Address:Jorawarnagar, Lal Bahadur Shastri Society, Ghar Shala Road, Ta.Wadhwan, Dist: – Surendranagar, Gujarat
Cause:Micro Small & Medium Enterprises, Micro Small & Medium Enterprises
---
Bhagvati Khadi Gramodhog Trust Kherali
Registration No & City: F4200, Surendranagar
Address:At – Kherali Block – Wadhwan Dist – Surendranagar, Gujarat
Cause:Micro Small & Medium Enterprises
---
Shrikrishna Education And Rural Devlopment Society
Registration No & City: F/2817/Surendranagar, Wadhwan
Address:Shrikrishna Education And Rural Development Society Memka Talinka – Wadhwan – 363030, Gujarat
Cause:Agriculture, Animal Husbandry, Dairying & Fisheries, Art & Culture, Biotechnology, Children
---
Shri Janseva Khadi Gramodhyog Vikas Trust
Registration No & City: F/1464/Surendranagar, Surendranagar
Address:Sarnatha Nagar Society Ganpati Fastar, Bypass Highway Near Railway Crossing, Wadhwancity, Surendranagar, Gujarat
Cause:Animal Husbandry, Dairying & Fisheries, Art & Culture, Children, Health & Family Welfare, Disaster Management
---
Shree Ramroti Anna Kshetra Ashram
Registration No & City: F-254/Surendranagar, Surendranagar
Address:At – Kotahariya Ta – Wadhwan Dist – Surendranagar, Gujarat
---
Matrukrupa Resham Khadi Gramodhyog Trust
Registration No & City: F/4255-Surendranagar, Wadhwan
Address:At:Wadhwansiddhinagar Society Ganapati Fatsar Wadhwan, Gujarat
Cause:Micro Small & Medium Enterprises, Micro Small & Medium Enterprises
---
Shree Ganesh Khadi Gramodhyog Trust
Registration No & City: F/4192/Surendranagar, Wadhwan
Address:Vijaynagar Society Near Gharshala Road Wadhwancity, Gujarat
Cause:Micro Small & Medium Enterprises
---
Mehta Khadi Vikas Udhyog Gruh
Registration No & City: E208Surendranagar, Surendranagar
Address:"Parishram" Near Vikas Vidyalaya, Wadhwancity – 363030, Gujarat
Cause:Micro Small & Medium Enterprises
---
Chotila Sayla Muli Taluka Gram Seva Mandal
Registration No & City: F/56, Chotila
Address:Than Road – Chotila At – Chotila Ta – Chotila, Gujarat
Cause:Labour & Employment
---
Sanskar Education And Charitable Trust
Registration No & City: E/1474/Surendranagar, Chotila
Address:At Tower Chowk Main Bazar Chotila, Gujarat
---
Samanta Khadi Gramodhyog Vikas Mandal
Registration No & City: F/660-Surendranagar, Chotila
Address:At: Dhoklava Tal Chotila, Gujarat
---
Aradhana Gau Shala And Charitable Trust
Registration No & City: E/1521/Surendranagar, Chotila
Address:At – Sanosara, Ta – Chotila Di – Surendranagar () – 363520, Gujarat
Cause:Agriculture, Animal Husbandry, Dairying & Fisheries, Art & Culture, Biotechnology, Children
---
Jagruti Yuva Gram Vikas Mandal
Registration No & City: Guj/3413/Surendranagar, Chotila
Address:At – Sanosara Ta – Chotila, Di – Surendranagar () – 363520, Gujarat
Cause:Women's Development & Empowerment, Agriculture, Animal Husbandry, Dairying & Fisheries, Biotechnology, Children
---
Alpha Education And Charitable
Registration No & City: E/1160/Surendranagar, Chotila
Address:At – Sanosara, Ta – Chotila, Di – Surendranagar () – 363520, Gujarat
Cause:Women's Development & Empowerment, Agriculture, Animal Husbandry, Dairying & Fisheries, Biotechnology, Children
---
Avinash Charitable Trust
Registration No & City: F/2750/Surendranagar, Surendranagar
Address:At.Chotila Ta.Chotila Dis.Surendranagar () – Pin 363520, Gujarat
Cause:Animal Husbandry, Dairying & Fisheries, Education & Literacy
---
Ideal Foundation
Registration No & City: Guj/3324/Surendranagar, Surendranagar
Address:Reg Add: 62, 1St Floor Buiseness View Complex, Near Amba Mechanic, Dudhrej Road, Surendranagar., Gujarat
Cause:Environment & Forests, Health & Family Welfare, Nutrition, Tribal Affairs, Vocational Training, Women's Development & Empowerment
---
Siddhivinayak Educatiorn & Cheritable Trust
Registration No & City: Guj./3109, Chuda
Address:Main Rod Joravar Para Near Government Hospital Chuda Ta Chuda Di Surendranagar, Gujarat
Cause:Education & Literacy
---
Saurashtra Medical Centre
Registration No & City: F 57, Surendranagar
Address:Cu Shah Children Hospital Dudhrej Road Surendranagar 363001., Gujarat
---
Navkar Khadi Gramodhyog Trust
Registration No & City: F/4259/Surendranagar, Siddhasar
Address:At : Siddhasarta : Muli Di : Surendranagar Pin – 363430, Gujarat
Cause:Micro Small & Medium Enterprises, Micro Small & Medium Enterprises
---
Scientific Education Trust
Registration No & City: F-1520, Surendranagar
Address:Scientific Campus, Opposite Sanskar Society, Pramukh Swami Maharaj Marg, Gujarat
Cause:Education & Literacy
---
Shree Krushn Education And Cheritable Trust
Registration No & City: F/7671/Surendranagar, Surendranagar
Address:At.Po.Godavari Multi.Dist.Surendranagar. Pin.363510.Kolivas Society. Chabutra Near., Gujarat
---
Shri Khadi Gramodyog Mandal
Registration No & City: F-593, Surendranagar, Surendranagar
Address:Devikrupa, Krushan Nagar, Bh. College, Limbdi, Gujarat
Cause:Any Other
---
Sevasram Khadi Gramudhyog Mandal
Registration No & City: F/4181/Surendranagar, Surendranagar
Address:Joravar Nagarsurendranagar 363020, Gujarat
Cause:Micro Small & Medium Enterprises
---
Surendranagar Jilla Sarvo Day Vikas Mandal
Registration No & City: Gujarat/144/Surendranagar, Joravarnagar
Address:Sindhavnagar, Gharshala Road, At – Joravarnagar, Gujarat
---
Uni Utpadan Khadi Karyalaya Jobala
Registration No & City: F/248/Surendranagar, Surendranagar
Address:At – Jobala Ta – Chuda, Gujarat
---
Laxmichand Muljibhai Druvabalshram
Registration No & City: Dsd/Cpd/17-18/87, Surendranagar
Address:Dal Mill Roadopp Mill Bounglous Surendranagar 363001, Gujarat
Cause:Children
---
Savage Ecology Foundation
Registration No & City: 113786, Surendranagar
Address:Snehal Park, Opp. T.B. Hospital, Dudhrej Road, Gujarat
Cause:Animal Husbandry, Dairying & Fisheries, Environment & Forests, New & Renewable Energy, Science & Technology, Scientific & Industrial Research
---
Puran Smruti Gau Seva Trust
Registration No & City: E-958, Surendranagar
Address:Surendranagar, Gujarat
---
Lakulish International Fellowships Enlightment Mission
Registration No & City: E/643 Surendranagar, Vadodara
Address:Rbg Complex, Block A, 2Nd Floor, Bahucharaji Road, Karelibaug, Vadodara, , Gujarat
Cause:Education & Literacy, Aged/Elderly, Health & Family Welfare, Any Other
---
Farmers Association For Rural Management
Registration No & City: F/2329/Surendranagar, Surendranagar
Address:702, Ajaramar Apartment, Jinatan Road, Gujarat
Cause:Agriculture, Animal Husbandry, Dairying & Fisheries, Children, Environment & Forests, Panchayati Raj
---
Shree Uday Trust
Registration No & City: F/1081/Surendranagar, Limbdi
Address:Radhe Govind, Near R R Hospital Kharo Vas Limbdi Dist Surendranagar, Gujarat
Cause:Education & Literacy, Environment & Forests, Health & Family Welfare, Labour & Employment, Legal Awareness & Aid, Rural Development & Poverty Alleviation
---
Ram Mahel Mandir Dhrangadhra
Registration No & City: A-888, Surendranagar
Address:Ram Mahel Mandir Dhrangadhra, Gujarat
---
Shri Parmarth Khadi Gramodhyog Vikas Mandal
Registration No & City: F/699/Surendranagar, Limbdi
Address:Baldev Park Society B/H Kharavaslimbdioffice Adressom Training Centresarovariya Haminan Chowk Limbdi, Gujarat
Cause:Agriculture, Children, Dalit Upliftment, Disaster Management, Education & Literacy, Health & Family Welfare
---
Shri Saurashtra Vividhlakshi Vikas Trust
Registration No & City: Gujarat/997/Surendranagar, Surendranagar
Address:At. Latuda, Near Chaydi, Ta. Wadhvan, Distt. Surendranagar, Pin – 363040, Gujarat
---
Avantika Education Trust
Registration No & City: E/1115/Surendranagar, Surendranagar
Address:Feet Road, Yogeshwar Park, Vadhvan City Ind. Estate Surendranagar, Gujarat
Cause:Agriculture, Animal Husbandry, Dairying & Fisheries, Art & Culture, Biotechnology, Children
---
Shree Dudhrej Vadwala Mandir
Registration No & City: A-680, Surendranagar
Address:At.Dudhrej Ta.Vadhwan Dist.Surendranagar, Gujarat
---
Shree Shiddharth Kelvani Mandal
Registration No & City: F/147/Surendranagar, Surendranagar
Address:Behind Gandhi Hospitalnilamkunj Societynear Kansara Boardingsurendranagar, Gujarat
Cause:Animal Husbandry, Dairying & Fisheries, Art & Culture, Children, Civic Issues, Drinking Water
---
Jeet Khadi Gramodhyog Trust
Registration No & City: F/4218/Surendranagar, Katariya
Address:At: Katariyata : Limadidi: Surendranagar363421, Gujarat
Cause:Micro Small & Medium Enterprises
---
Kothariya Khadi Gramodhyog Mandal
Registration No & City: Guj/117/Surendranagar, Surendranagar
Address:At – Kothariya, Gujarat
---
Janseva Khadi Gramodyog Trust
Registration No & City: F609, Surendranagar
Address:884 Krushnanagar Behind Collector Officesurendranagar, Gujarat
---
Shree Anusuchit Jati Samaj Seva Trust
Registration No & City: F/826/Surendranagar , Surendranagar
Address:At – Virendragadh, Ta – Dhangandha.Dist – Surendranagar – 363310, Gujarat
Cause:Agriculture, Children, Dalit Upliftment, Drinking Water, Agriculture, Children
---
Janseva Trust
Registration No & City: Guj/3408/Surendranagar, Wadhvan
Address:Janseva Trust, Ganpati Fatsar, Wadhvan, Gujarat
Cause:Animal Husbandry, Dairying & Fisheries, Drinking Water, Education & Literacy, Environment & Forests, Micro Finance (SHGs)
---
Vadvaladev Mandir Gaushala Trust
Registration No & City: E-226, Surendranagar
Address:At.Dudhrej Ta.Vadhwan Dist.Surendranagar, Gujarat
Cause:Any Other
---
Mansvi Khadi Foundation
Registration No & City: F/4217/Surendranagar , Surendranagar
Address:Lal Bahadur Shastri Society Ghar Shala Road Joravarnagar Dist – Surendranagar, Gujarat
Cause:Micro Small & Medium Enterprises, Micro Small & Medium Enterprises
---
Dayamayi Mata Education Trust
Registration No & City: E-214, Surendranagar
Address:Dayamai Mata School, Dal Mill Road, Surendranagar., Gujarat
---
Vateshwar Gaushala Trust
Registration No & City: E/1008/Surendranagar, Jegadva
Address:At.Jegadva Ta.Dhrangadhra Dist.Surendranagar, Gujarat
---
Luck Rural Devlopment Foundation
Registration No & City: Guj/3515/S.Nagar, Surendranagar
Address:Dr.Ambedakar Nagar 1 Raj Hotel, Gujarat
---
Zalawad Fertilizers Dealers Association
Registration No & City: F/3269/Surendranagar, Wadhawan
Address:10, Umiya Flat, Near Bhaktinandan Circle, 80 Feet Road, Wadhawan, Tawadhawan, Dist.Surendranagar, Gujarat
Cause:Agriculture, Aged/Elderly, Food Processing, Health & Family Welfare, Land Resources, Rural Development & Poverty Alleviation
---
Shri Sambhav Manav Vikas Trust
Registration No & City: F/3600/Surendranagar, Surendrangar
Address:At – Mota Ankevaliya, Post – Dudharej, Ta – Dhangandhra, Dist – Surendranagar – 363320, Gujarat
Cause:Animal Husbandry, Dairying & Fisheries, Children, Education & Literacy, Environment & Forests, Differently Abled
---
Mahila Utkarsh Trust
Registration No & City: F/2362, Ratanpar
Address:34, Narotam Chambers Nr.Rameshwarratanparsurendranagar.360031, Gujarat
Cause:Women's Development & Empowerment
---
Pragnachaksu Mahila Seva Kunj
Registration No & City: Guj/3522/Surendranagar, Surendranagar
Address:Bh. Dada Bhagwan Temple, Opp. Jalaram Petrol Pump Muli Road, P.O.Box No. 18 Surendranagar363020, Gujarat
---
Jan Kalyanh Trust
Registration No & City: F/3501/Surendranagar, Surendranagar
Address:Satayam Park Near Prajapati Park, Dudhrej Road, Surendranagar, Gujarat
Cause:Agriculture, Animal Husbandry, Dairying & Fisheries, Art & Culture, Children, Dalit Upliftment
---
Shree Mahila Vikas Sevatrust
Registration No & City: F/3863/Surendranagar, Surendranagar
Address:At Surendranagar V J House Chamuda Park Manav Mandir Mulchand Road Surendranagar, Gujarat
Cause:Agriculture, Animal Husbandry, Dairying & Fisheries, Art & Culture, Children, Dalit Upliftment
---
Ramakrishna Mission Limbdi
Registration No & City: 1917/3 Of 1909-10, Limbdi
Address:Ramakrishna Mission, Station Road, Limbdi Dist Surendranagar, 363421, Gujarat
Cause:Disaster Management, Drinking Water, Education & Literacy, Rural Development & Poverty Alleviation, Water Resources, Youth Affairs
---
Sarvoday Youth Foundation
Registration No & City: F/3502/Surendranagar, Thangadh
Address:Jawahar Society, Ambedakar Nagar – 2, Thangadh – 363530 Tal.: – Thangadh Dist.: – Surendranagar, Gujarat
Cause:Micro Small & Medium Enterprises
---
Dayamayi Mata Trust
Registration No & City: E-258 Surendranagar, Surendranagar
Address:Dayamai Mata School Dal Mill Road Surendranagar, Gujarat
---
Swaraj Khadi Gramodyog Samiti
Registration No & City: F480, Surendranagar
Address:Swaraj Khadi Gramodyog Samiti Opposite 34 Nobus Stop Ratanpar, Gujarat
---
Saghan Kshetra Yojana Patdi
Registration No & City: F 21 Surendranagar, Patdi
Address:Saghan Kshetra Yojana Patdi Near Gadi Darvaja Road Patdi 382765 Dist. Surendranagar Gujrat, Gujarat
Cause:Any Other
---
Shri Karol Gram Vikas Trust
Registration No & City: F-3980/Surendranagar, Chuda
Address:To – Karol, Taluko – Chuda, Dist – Surendranagarpin Code 363410, Gujarat
---
Daxinamurti Education And Charitable Trust
Registration No & City: F/3797/Surendranagar, Surendranagar
Address:"Shreyansh", Opp. Matrushri Complex, Near Shradha Apartment, Library Road, Joravarnagar, Gujarat
Cause:Children, Agriculture, Civic Issues, Animal Husbandry, Dairying & Fisheries, Art & Culture
---
Kalrav Seva Trust
Registration No & City: Reg.No.F/1794/Surendranagar, Surendranagar
Address:5 Sharda Society Jintan Road Surendranagar 363002 , Gujarat
Cause:Animal Husbandry, Dairying & Fisheries, Art & Culture, Children, Dalit Upliftment, Differently Abled
---
Vivek Education And Social Trust
Registration No & City: F/2517/Surendranagar, Dhikvali
Address:At.Dhikvali, Ta.Sayala, , Gujarat
Cause:Animal Husbandry, Dairying & Fisheries, Aged/Elderly, Agriculture, Children, Drinking Water
---
Shri Sarvoday Vividhlaxi Vikas Mandal Limbadi
Registration No & City: F/3724/Surendranagar, Surendraagar
Address:Nanovash, Nr.Puribai Dharmshala, Limbdi, Gujarat
Cause:Labour & Employment, Micro Small & Medium Enterprises, Rural Development & Poverty Alleviation, Women's Development & Empowerment
---
Jay Mahadev Gram Vikas Trust Memka
Registration No & City: F/3754/Surendranagar, Wadhvan
Address:At:Memka Ta:Wadhvandist:Surendranagar, Gujarat
Cause:Labour & Employment
---
Shree Swaminarayan Sanskardham Gurukul
Registration No & City: E/677/Surendranagar, Dhrangadhra
Address:Sanskardham Gurukul Halvad Road, Gujarat
Cause:Education & Literacy
---
Lalji Maharaj Mandir Ni Gaushala
Registration No & City: E/239/Surendranagar , Surendranagar
Address:Mahant Shridurgadasji Maharaj Sayla Surendranagar 363430, Gujarat
Cause:Animal Husbandry, Dairying & Fisheries
---
Kabir Khadi Gramodhyog Trust
Registration No & City: Guj/3848/Surendranagar, Dhrangadhra
Address:Sarvoday Society, Haripar Road, Gujarat
---
Human Development Foundation
Registration No & City: F/2569/Surendranagar, Surendranagar
Address:R.R Hospital, Limbdi, Surendranagar – 363421 , Gujarat
Cause:Agriculture, Children, Education & Literacy
---
Sarita Mahila Vikas Kendra
Registration No & City: Gujrat/930/Surendranagar, Surendranagar
Address:At – Kothariya, Wadh, Van, Surendranagar, 363030, Gujarat
---
Vardhman Jivdaya Parivar Cheritable Trust
Registration No & City: E-1249, Surendranagar
Address:Block No.14, Jay Co.Op.Housing Society Near Railway Under Bridge B/H, Taramani Complex Ratanpar Surendranagar Pin 363020, Gujarat
Cause:Animal Husbandry, Dairying & Fisheries
---