Find the most comprehensive list of NGO in Chirang, situated in Assam. Chirang has a 481818 population and an area 1975 km², There are more than 10 registered NGO's in Chirang, Assam, India. All the NGO's here in this list are Registered in Assam. If you find any false information in this list, please report us with NGO details Here. Also, If you're a NGO worker, than you can list your NGO in Chirang list by filling the form by clicking Here.
List of NGO in Chirang, Assam
The Action NorthEast Trust
Working for– The ANT organization dedicated working for Empowering Women, Children Development and Protection, and Rural Development.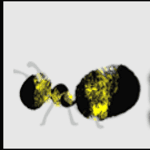 Detail:-
Founded– 2001
Phone number– +91-84720-10563
Address– Udangsri Dera, Village Rowmari, PO Khagrabari, Chirang 783380, Assam, India
Email– contact@theant.org
Website– https://theant.org/
Aronei
Registration No & City: Crg/261/D/59, Guwahati
Address:Bijni, Chirang Btad – 783390, Assam
Cause:Agriculture, Children, Education & Literacy, Aged/Elderly, Environment & Forests, Health & Family Welfare
---
Biodiversity Welfare Society
Registration No & City: Rs/Crg/261/A/90, Bijni
Address:541, G.N.B.Road. Bijni Town Word No – 3. Dist – Chirang, Assam
---
Prerona Ngo
Registration No & City: Rs/Crg/261/D/44 Of 2015-2016, Bijni
Address:Bijni Town, Po:Bijni, Ps:Bijni, Dist:Chirang, State:, Pin:783390 M.No:9707143238, Assam
Cause:Children, Civic Issues, Environment & Forests, Health & Family Welfare, Legal Awareness & Aid, Sports
---
Socio Economic Environment Development Society
Registration No & City: Rs/Crg/261/C/57 Of 2011, Dhaligaon
Address:Borialowa Bazar Dhaligaon District Chirang(Btad), Assam
---
Woollen Handicraft Society
Registration No & City: Rs/Dbr/250/M/144 Of 2011-2012, Guwahati
Address:Project Office – Johirul Islam(Incharge)Vill – Satipur.Po – Dhaligaon, Ps – Dhaligaon, Dist – Chirang(Btad)Pin – 783385, Assam
Cause:Animal Husbandry, Dairying & Fisheries, Art & Culture, Biotechnology, Children, Civic Issues
---
North East Muslim Fund Development Trust
Registration No & City: 1-34/Ui-Sc/2000/587, Dhubri Assam
Address:Project Office Bowpara, Po – Alukhanda.Ps – Manikpur, Dist – Chirang , Assam
Cause:Animal Husbandry, Dairying & Fisheries, Art & Culture, Biotechnology, Children, Civic Issues
---
Centre For Youth And Rural Development
Registration No & City: 3024, Guwahati
Address:Vill: Bengtol, Po: Bengtol Ps: Runikhata, Dist: Chirang, , Assam
Cause:Animal Husbandry, Dairying & Fisheries, Children, Civic Issues, Disaster Management, Drinking Water
---
Little Dream Socity
Registration No & City: Crg/261/D/82, Monakocha
Address:Monakocha, Po – Monakocha, Dist – Chirang, , Assam
Cause:Children, Education & Literacy, Health & Family Welfare, Labour & Employment, Micro Small & Medium Enterprises, Panchayati Raj
---
Al Zamia Modern Academy
Registration No & City: Dbr/250/O/03 Of 2013 2014, Dhubri
Address:Vill Jharnar Char Pt Iv Po Joruar Char Ps Fakir Ganj Dist Dhubri Pin 783339 Project Office – Thuribari 3 R K A Road, Po – Basugaon, Dist – Chirang Pin – 783372, Assam
Cause:Animal Husbandry, Dairying & Fisheries, Art & Culture, Children, Civic Issues, Dalit Upliftment
---
Kachudola Nabajyoti Kendriya Mahila Samity
Registration No & City: Rs/Kjr/253/42, Kokrajhar
Address:Vill – Kachudoal, P.O.Basugaon P.S.Basugaon Dist, Chirang, Pin – 783372, Assam
Cause:Agriculture, Animal Husbandry, Dairying & Fisheries, Art & Culture, Biotechnology, Children
---
M/S Tech Mantra Consultancy
Registration No & City: 2368/2017, Dhaligaon
Address:Panchanan Brahma Market Complex, Dhaligaon, P.O. – Dhaligaon, Chirang, Pin – 783385, Assam
Cause:Education & Literacy, Minority Issues, Tribal Affairs
---