Find the most comprehensive list of NGO in Bhilai, situated in Chhattisgarh. There are more than 10+ registered NGO's in Bhilai, Chhattisgarh, India. All the NGO's here in this list are Registered in Chhattisgarh. If you find any false information in this list, please report us with NGO details. Also, If you're a NGO worker, than you can list your NGO in Bhilai list by filling the form by at Ngo4You.com.
Top Non Government Organization Working in Bhilai, Gujarat
Golden Empathy Foundation
Working for– Golden Empathy welfare organization dedicated working for Development of Expectant Mother, Infant and Young children.

Detail:-
Help Student India
Working for– Help Student India organization dedicated working for Indian students development in Semi urban, Rural, Deprived, Economical backward and Weaker regions.

Detail:-
Mathclub Foundation
Working for– Mathclub organization dedicated working for Education, Transform teaching, and Skilling Youth.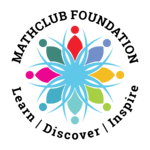 Detail:-
Shanti Niketan Vikas Samiti
Working for– SNVS organization dedicated working for Gender, Education, Tourism, Tribes, Sports, Technology, Business & Finance, Minority, Employment, Legal, Human Rights, Health, Food & Nutrition, Energy & Environment, Water, Child & Youth Development, Art & Culture and Senior Citizens.

Detail:-
Help Service
Working– organization dedicated working on Girl Child Protection, Health & Sanitation, Education & Literacy and Tree Plantation.

Detail:-