Find the most comprehensive list of NGO in Bongaigaon, situated in Assam. Bongaigaon has a 732639 population and an area 1724 km², There are more than 40+ registered NGO's in Bongaigaon, Assam, India. All the NGO's here in this list are Registered in Assam. If you find any false information in this list, please report us with NGO details Here. Also, If you're a NGO worker, than you can list your NGO in Bongaigaon list by filling the form by clicking Here.
List of NGO in Bongaigaon, Assam
North East Educational Forum (N.E.E.F.)
Working for- N.E.E.F. organization dedicated working for Health, Education, Youth and Women Empowerment, and Skill development for the adolescents.

Detail:-
Founded– 2003
Phone number– +91 739903220 and +91 9435324929
Address– Savitri Nivas, Ward No. 16, R. K. Mission Road, Natunpara, Bongaigaon 783380, Assam, India
Email– info@neefbgn.in
Website– https://neefbgn.in/
Jan Man Educational NGO
Working for– JME organization dedicated working for Uneducated and Weakness peoples, Health and Child development.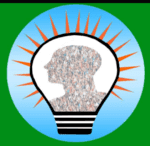 Detail:-
Phone number– +91 7002321425 and +91 9613614138
Address– Jelkajhar Part-I, New Bongaigaon, City & Distt Bongaigaon 783380, Assam, India
Email– info@janmaneducational.com
Website– https://janmaneducational.com/
Tapatari Social Development Organsation
Registration No & City: Rs/Bong/252/C/31 Of 2006, Bongaigaon
Address:Tapattary Po Abhayapuri Dist Bongaigaon, Assam
Cause:Education & Literacy
---
Rupjyoti Sangha
Registration No & City: Rs/3080 Of 1989-1990, Bongaigaon
Address:Regd Office : Kokila Dakshinpara, P.O.: Kokila, P.S.:Abhayapuri, Dist.: Bongaigaon, State: , Pin: 783392, Assam
Cause:Agriculture, Animal Husbandry, Dairying & Fisheries, Art & Culture, Education & Literacy, Environment & Forests
---
Minority And Trible Devplopment Organaisation
Registration No & City: Bong/252/E/05, Bongaigaon
Address:Abhayapuri Nayapara Word No 4 Po Abhayapuridist Bongaigaon, Assam
---
Holy Rainbow
Registration No & City: Rs/Bong/252/C/25 Of 2006, Bongaigaon
Address:Sidalsatiabhayapuri District Of Bongaigaon, Assam
Cause:Education & Literacy
---
Sata Barjana Naba Ratna Mohila Samity
Registration No & City: Rs/508 Of 1982-1983, Abhayapuri
Address:Vill Sata Barjana, Po Barjana, Ps Jogighopa, Assam
Cause:Children
---
The Karim Educational And Charitable Trust
Registration No & City: 64/735/708, Bongaigaon
Address:Vill – Ambari P.O – Ambari P.S – Abhayapuri Dist – Bongaigaon, Assam
---
Bejepara Char Mahila Samity
Registration No & City: 218, Abhayapuri
Address:Bejepara, Assam
---
Tulungia Mahila Samiti
Registration No & City: Bong/957, Bongaigaon
Address:Vill – Tulungia Po – North Salmara Ps – Abhayapuri, Assam
Cause:Children, Art & Culture
---
Dream & Care Foundation
Registration No & City: Bong/252/G/01, Abhayapuri
Address:Abhayapuri Town P.O.Abhayapuri P.S.Abhayapuri Dist.Bongaigaon Pin – 783384 , Assam
Cause:Agriculture, Animal Husbandry, Dairying & Fisheries, Art & Culture, Biotechnology, Children
---
Iii No Latibari Madhufal Mohila Samity
Registration No & City: Rs212-1987-1988, Bongaigaon
Address:Vill – Latibari Pt – Iii Po – Latibari Ps – Abhayapuri, Assam
---
Jana Sewa Ngo Ambari
Registration No & City: Bong/252/D/21 Of 2009, Abhayapuri
Address:Villageambari P.O.Ambari P.S.Abhayapuri Districtbongaigaon State Pin783384, Assam
Cause:Rural Development & Poverty Alleviation
---
Shristi A Voluntary Social Welfare Organisation
Registration No & City: Bong/252/F/31 Of 2013-14, Abhayapuri
Address:Abhayapuri Word No. 2 Piradhara Dist. Bongaigaon, Assam
Cause:Dalit Upliftment, Education & Literacy, Information & Communication Technology
---
Boro Baptist Church Association
Registration No & City: Rs/29/ Of 1959-1960 , Bongaigaon
Address:Vill.: Tukrajhar P.O.: Tukrajhar Dist.: Chirang, , Assam
Cause:Any Other
---
Sontoshpur Mohila Samity
Registration No & City: 590, Bongaigaon
Address:Vill – Sontoshpur Pt – Ii Po – Sontoshpur Ps – Mererchar Dist – Bongaigaon Pin – 783384 , Assam
---
United Development Education And Socio Cultural Organization (Udesco)
Registration No & City: Bong/252/G/64, Bongaigaon
Address:Vill Po Ps Manikpur Pin 783392 Dist. Bongaigaon , Assam
---
Amtika Community Development Project
Registration No & City: Rs/Bong/252/B/05, Bongaigaon
Address:Tukrajhar Chirang Btad, Assam
Cause:Children, Education & Literacy, Vocational Training, Youth Affairs
---
Prerona Ngo
Registration No & City: Bong/252/C/37, Bongaigaon
Address:Borpara, Ward No 5, Assam
Cause:Agriculture, Animal Husbandry, Dairying & Fisheries, Art & Culture, Children, Differently Abled
---
No 36 South Bongaigaon District Mahakuma Swar Yeeyah
Registration No & City: Rs/Bong/252/01, Bongaigaon
Address:Vill And Po Balapara, Assam
---
Manas Farming Society
Registration No & City: Rs/Bong/252/A/16, Bongaigaon
Address:Vill No 3 Bhandaraps Manikpur Po Bhandaradist Bongaigaon 783390, Assam
Cause:Rural Development & Poverty Alleviation
---
Marwari Yuva Manch,Bongaigaon Branch
Registration No & City: Rs/Bong/252/F/30, Bongaigaon
Address:North Bongaigaon, P.O:Bongaigaon, Assam
Cause:Animal Husbandry, Dairying & Fisheries
---
Jan-Man Educational Ngo
Registration No & City: Rs/Bong/252/G/19 Of 2018-2019, Bongaigaon
Address:Vill – Jelkajhar Pt I ( New Bongaigaon ), Mulagaon, Bongaigaon , , 783380, Assam
Cause:Education & Literacy, Minority Issues, Health & Family Welfare, Children, Women's Development & Empowerment
---
Crofts Memorial Hospital Society
Registration No & City: Kjr/253/B/43, Bongaigaon
Address:Po: Tukrajhar, Assam
Cause:Health & Family Welfare
---
Alim Foundation Urdu Academic Mission
Registration No & City: Dbr/250/O/250 Of 2012 2013, Dhubri
Address:Vill – Balajani Chacapani Po Sidalsoti Ps Abhapuridistbongaigaon Pin 783383Ho Fulkatari Bazar Po Joruar Char Ps Fakirganj Dist Dhubri Pin 783339, Assam
Cause:Animal Husbandry, Dairying & Fisheries, Art & Culture, Biotechnology, Children, Civic Issues
---
K K Educational Society
Registration No & City: Bong/252/D/13/2009, Bongaigaon
Address:K.K Bhawan, Bhakarivita(C.P) Ward No – 17, Assam
Cause:Education & Literacy, Information & Communication Technology, Labour & Employment, Science & Technology, Vocational Training
---
Azad Club & Library
Registration No & City: Rs/Bong/252/60 Of 1996-1997, Bongaigaon
Address:Vill : Kokila Mazpara, P.O: Kokila, Assam
Cause:Agriculture, Animal Husbandry, Dairying & Fisheries, Education & Literacy, Environment & Forests, Health & Family Welfare
---
Help Sans Frontier
Registration No & City: Bong/252/B/44 , Jogighopa
Address:Village. – F.C.I P.O . Jogighopa P.S. Jogighopa District. Bongaigaon Pin. 783382, Assam
Cause:Agriculture, Children, Education & Literacy, Rural Development & Poverty Alleviation, Women's Development & Empowerment, Youth Affairs
---
Milon Jyoti Ngo
Registration No & City: Rs/Bong/252/G/93 Of 2014-2015, Bongaigaon
Address:Vill – Gerukabari P.O – Gerukabari, P.S – Manikpur Dist – Bongaigaon, Assam
Cause:Animal Husbandry, Dairying & Fisheries, Disaster Management, Drinking Water, Education & Literacy, Environment & Forests
---
Jubayer Masud Educational And Charitable Trust
Registration No & City: 57/2010, Bongaigaon
Address:H.O. Sontoshpur P.O. Sontoshpur Pin Code – 783384, Assam
Cause:Children, Education & Literacy, Health & Family Welfare, Minority Issues, Women's Development & Empowerment
---
A Chik Baptist Convention
Registration No & City: 29, Bongaigaon
Address:Bagpara, P.O Khagarpur, Dist: Bongaigaon, Assam
Cause:Any Other, Agriculture, Children, Education & Literacy, Health & Family Welfare, Women's Development & Empowerment
---
Evergreen Social Development Organization
Registration No & City: Rs/Crg/261/D/46, Bongaigaon
Address:Vill P.O:Chirang, Ps:Dhaligaon, Assam
Cause:Art & Culture
---
The Diocese Of Bongaigaon
Registration No & City: Rs/Bong/252/A/16, Bongaigaon
Address:Diocese Of Bongaigaon Bishops House, Bongaigaon, Assam
Cause:Art & Culture, Education & Literacy, Health & Family Welfare, Vocational Training
---
Sankalpa
Registration No & City: Bong/252/F/40 Of 2014-2015, Gauwahti
Address:V.P.O Gerukabari, Dist – Bongaigaon, , Assam
Cause:Health & Family Welfare
---
Salita Sikha
Registration No & City: Rs/Bong/262/A/25 Of 2002-2003, Bongaigaon
Address:Village – 2 No. Bakhrapara P.O. Bongaigaonp.S. Bongaigaon Dist. Bongaigaon. State. . Pin.783380, Assam
Cause:Agriculture, Animal Husbandry, Dairying & Fisheries, Art & Culture, Children, Differently Abled
---
Dolaigaon Janata Club
Registration No & City: 419, Bongaigaon
Address:Dolaigaon Janata Club Vill. Dolaigaon P.O.Bongaigaon, Assam
Cause:Agriculture, Art & Culture, Children, Education & Literacy, Environment & Forests, Health & Family Welfare
---
Nichima Orphanage Home Society
Registration No & City: Crg/261/A/04, Bongaigaon
Address:Vill – Sishubari, P.O – Koilamoila, P.S – Amguri, Dist – Chirang, (Btad) , 783393., Assam
Cause:Children, Education & Literacy
---
Shree Ram Welfare Society
Registration No & City: Rs/Dbr/250/H/176 Of 2008, Bongaigon
Address:Head Office Bongaigaon Dist Bongaigaon Pin7 83380, Assam
Cause:Education & Literacy, Health & Family Welfare, Legal Awareness & Aid, Nutrition, Vocational Training, Women's Development & Empowerment
---