Find the most comprehensive list of NGO in Araria, situated in Bihar. Araria has a 2806200 population and an area 2829 km², There are more than 44+ registered NGO's in Araria, Bihar, India. All the NGO's here in this list are Registered in Bihar. If you find any false information in this list, please report us with NGO details. Also, If you're a NGO worker, than you can list your NGO in Araria list by filling the form by at Ngo4You.com.
List of NGO in Araria, Bihar
Al-Mahadul Islami Education & Welfare Trust
Working for– AMIEWT organization dedicated working for Child Education, Poverty, Unemployment, Natural disasters.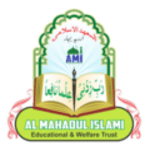 Detail:-
Founded– 2013
Phone number– +91-7488305553 and +91-9931055850
Address– Doria, Sonapur, Moulvi Mohalla, Block- Forbesganj, Dist- Araria 854311, Bihar, India.
Email– almahadulislami.ewtrust@gmail.com and almahadulislami.araria@gmail.com
Website– https://almahadulislami.com/
Maya Memorial Foundation
Working for– Maya Memorial organization dedicated working for Education, Health, Orphans and Women power.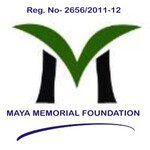 Detail:-
Phone number– +91 9262801956 and +91 9262801957
Address– Raniganj Road West Of BSNL Tower Shivpuri Ward No- 09, Araria 854311, Bihar, India
Email– mayamemorialfoundation@gmail.com
Website– https://mayamemorialfoundation.in/
Araria
Narpatganj
Raniganj
Forbesganj
Jokihat
Sikti
Shitlal Singh Foundation
Registration No & City: 041557, Araria
Address:915 Pithaura Narpatganj
Cause:Education & Literacy, Health & Family Welfare
---
Swatantra Mahila Samaj
Registration No & City: 0185, Basmatiya
Address:Villagebasmatiya, Post Basmatiya, Ps Narpatganj, Dist – Araria 854336[Bihar] India
Cause:Art & Culture, Drinking Water, Education & Literacy, Environment & Forests, Health & Family Welfare, HIV/AIDS
---
Spain Araria
Registration No & City: 015602/1527/2010-11, Narpatganj
Address:Uttari Mathura,Word No -9,Po- Narpatganj,Disstt- Araria, Ps- Narpatganj
---
Darululoom Rizvia
Registration No & City: Aff2711, Motihari
Address:Raniganj Mohalla, Atp.Ochakia, Disteast Champaran, Bihar. Pin845412
Cause:Education & Literacy
---
New Nation Trust
Registration No & City: 1820, Chakia
Address:At Raniganj Mohalla Ward No 03 Bara Chakia Ps Chakia Dist East Champaran
Cause:Agriculture, Animal Husbandry, Dairying & Fisheries, Art & Culture, Biotechnology, Children
---
Samanvay Tirth
Registration No & City: 222 Of 1978, Gaya
Address:Villageraniganj, Ps Imamganj, Districtgaya, Bihar – 824210
---
Gramin Vikas Sanstha
Registration No & City: 114/1993-94, Gaya
Address:Raniganj Distgaya Bihar824210
---
Kanak Vatika Mahila Samiti
Registration No & City: 1621, Munger
Address:Kanak Vatika Mahila Shamiti , Puraniganj Near Middle School , Munger
Cause:Animal Husbandry, Dairying & Fisheries, Art & Culture, Children, Dalit Upliftment, Drinking Water
---
Samaj Jan Kalyan Sansthan
Registration No & City: 2291/2011, Araria
Address:Hazari Market, Om Nagar, Ward No-8, Bus Stand, Raniganj Road, Dist- Araria (Bihar
Cause:Health & Family Welfare, Vocational Training
---
Sanobar Education Trust
Registration No & City: 12441, Forbesganj
Address:Near Sdo Court, Forbesganj Rampur North, Ward No-3 Post- Rampur ,Ps- Forbesganj,Dist- Araria Bihar 854318
Cause:Education & Literacy, Environment & Forests, Agriculture, Children, Drinking Water, Health & Family Welfare
---
Bhardwaj Sewa Kendra
Registration No & City: 408, Araria
Address:At.- Sultan Pokhar, P.O. P.S.- Forbesganj, Distt.- Araria, Pin-854318 (Bihar)
Cause:Agriculture, Animal Husbandry, Dairying & Fisheries, Art & Culture, Biotechnology, Children
---
Shadi Education Welfare Trust
Registration No & City: 12442, Forbesganj
Address:At- Pathraha Ward No-12 ,Post Ps- Ghurna Bazar , Dist- Araria Bihar, 854336
Cause:Animal Husbandry, Dairying & Fisheries, Children, Drinking Water, Education & Literacy, Environment & Forests
---
Xavier Foundation
Registration No & City: S000442, Forbesganj
Address:Keshri Tola, Kothi Hat Road, Ward No.03, Forbesganj, Araria854318 (Bihar)
Cause:Agriculture, Animal Husbandry, Dairying & Fisheries, Art & Culture, Children, Civic Issues
---
Raziya Khatoon Welfare Foundation
Registration No & City: S000793/2017-18, Araria
Address:At- Kumhiya, Denga Chowk, P.O.- Maina Hat, Via-Jokihat, District- Araria-854329 (Bihar)
Cause:Agriculture, Animal Husbandry, Dairying & Fisheries, Art & Culture, Biotechnology, Children
---
Shiv Sai Baba Educational Development Trust
Registration No & City: S. No- 2802, (As Per Deed), Siwan
Address:H/O- Surendra Singh Yadav, Vill- Siktiya, P.O- Khavaspur, Distt- Siwan, 841226 Bihar
Cause:Animal Husbandry, Dairying & Fisheries, Art & Culture, Biotechnology, Children, Dalit Upliftment
---
Yuva Ekta Sangathan Araria
Registration No & City: 371, Araria
Address:Marwari Patti Rahika Tola Ward No 17 Araria Bihar
Cause:Animal Husbandry, Dairying & Fisheries, Art & Culture, Children, Civic Issues, Dalit Upliftment
---
Allama Syed Sulaman Educational And Welfare Socity
Registration No & City: 335,07, Araria
Address:Millat Nagar W.No-02 (Belwa), Dist-Araria (Bihar)-854311
Cause:Children, Education & Literacy, Human Rights, Minority Issues, Women's Development & Empowerment, Youth Affairs
---
Al Helal Educational And Welfare Society
Registration No & City: 692, Araria
Address:Aulabari, P.O- Pararia
Cause:Agriculture, Animal Husbandry, Dairying & Fisheries, Art & Culture, Children, Education & Literacy
---
Anjuman Taraqqi-E-Urdu
Registration No & City: 202, Araria
Address:At- Azad Nagar Ward No 19 Araria
Cause:Education & Literacy
---
Taiyab Educational & Social Welfare Trust
Registration No & City: 115/3, Araria
Address:Koshkipur, Post Rampur Mohanpur, District Araria
---
Faid Educational & Welfare Society
Registration No & City: 1737, Araria
Address:Vill- Babuan, Post- Basmatia, Araria
Cause:Art & Culture, Children, Drinking Water, Education & Literacy
---
Videnulami Educational Social Welfare Society
Registration No & City: 1022, Dhaka
Address:Registered Office: At:Bisrahiya Po:Dhaka, Ps:Dhaka, Dist:East Champaran, Pin:845418 Administrative Office:Krishnapuri,Ward No:9, Araria:854311
Cause:Animal Husbandry, Dairying & Fisheries, Aged/Elderly, Agriculture, Art & Culture, Biotechnology
---
Simanchal Mahila Vikas Prishad
Registration No & City: 543/2006-07, Araria
Address:At-Naim Manjil Ward No 13 /19Azad Nagar Po-Araria
Cause:Education & Literacy
---
Ramanand Memorial Sewa Samiti
Registration No & City: 1481, Araria
Address:Village- Sahbajpur, Ward No. 7, Po- Bhadreshwar, Via- Bathnaha, District- Araria
---
Jamia Gulshan E Ayesha Trust
Registration No & City: 6554, Araria
Address:Fazilat Hussain At
---
Manokamana
Registration No & City: 1479/2008-09, Araria
Address:Hanumant Nagar,Ward No.-15,Araria,Bihar-854311
Cause:Agriculture, Civic Issues, Dalit Upliftment, Disaster Management, Education & Literacy, Rural Development & Poverty Alleviation
---
Bharti Sewa Sadan Trust
Registration No & City: 2843, Araria
Address:Shivpuri, Ward No- 09 Bhudan Near Church
Cause:Agriculture, Art & Culture, Children, Disaster Management, Education & Literacy, Health & Family Welfare
---
Gramin Bal Evam Manav Vikas Samiti
Registration No & City: 491, Araria
Address:At- Jagir Maheshkhunt, Po: Haldhara Haat, Ps Block: Kursakanta, Distt: Araia, Pin Code: 854133 (Bihar)
Cause:Agriculture, Children, Education & Literacy, Health & Family Welfare, Information & Communication Technology, Panchayati Raj
---
Mohammadia Markazi Educational And Welfare Trust Pokharia
Registration No & City: 1233, Araria
Address:Ibriahim Tola, Ward No 14, Pokharia, Araria, Madanpur
---
Dawatul Quran Educational And Welfaretrust
Registration No & City: 17286, Araria
Address:Head Office: Dawatul Quran Educational And Welfare Trust Millat Nagar P.O.Duba District Araria Bihar 854311 Registerd Office: H-19/1 Top Floor O-Block Batla House Jamia Nagar New Delhi
Cause:Education & Literacy, Minority Issues, Vocational Training
---
Fight For Right Association
Registration No & City: 338, Araria
Address:Alimuddin Iqbal Market, Bargachchhi Road, Near Madanpur Op, Po- Madanpur
Cause:Agriculture, Animal Husbandry, Dairying & Fisheries, Art & Culture, Children, Dalit Upliftment
---
Child Development Welfare Society
Registration No & City: 786, Araria
Address:Shivpuri,Ward No.-7,Araria,Bihar-854311
Cause:Children, Civic Issues, Dalit Upliftment, Differently Abled, Education & Literacy, Environment & Forests
---
Kamal Educational & Welfare Trust
Registration No & City: Srial No – 13683 Bno – 4 D-73, Araria
Address:Birnagar Tola Charrapatti, P.O Birnagr, P.Sbhargama, Distararia (Bihar)
Cause:Art & Culture, Differently Abled, Education & Literacy, Health & Family Welfare, Information & Communication Technology, Any Other
---
Rifa-Ashma Taj International Social Welfare & Educational Trust
Registration No & City: 3755, Araria
Address:At-Near Millia College Zero Mile, Araria, P.O. P.S.-Araria, Dist.-Araria-854311
Cause:Agriculture, Animal Husbandry, Dairying & Fisheries, Art & Culture, Biotechnology, Children
---
Shakuntala Mahila Sahayata Samiti
Registration No & City: 454, Araria
Address:At-Vill-Kali Bajar (Sita Ram Viaswas Market) Ward No-23,P.O- Araria-854311 (Bihar)
Cause:Animal Husbandry, Dairying & Fisheries, Children, Disaster Management, Education & Literacy, Environment & Forests
---
Maati
Registration No & City: 1217, Forbisganj
Address:Vill And Po Vashgara Forbisganj District Araria
---
Helping Hand For Livelihood Foundation
Registration No & City: 584311, Araria
Address:Ist Floor, Alam Market, Beside Ubg Bank, Zeromile, Araria, Bihar-854311
Cause:Children, Dalit Upliftment, Education & Literacy, Aged/Elderly, Health & Family Welfare, Minority Issues
---