Find the most comprehensive list of NGO in Chhota Udepur, situated in Gujarat. Chhota Udepur has a 1071831 population and an area 3237 km², There are more than 16+ registered NGO's in Chhota Udepur, Gujarat, India. All the NGO's here in this list are Registered in Gujarat. If you find any false information in this list, please report us with NGO details. Also, If you're a NGO worker, than you can list your NGO in Chhota Udepur list by filling the form by at Ngo4You.com.
Top NGOs Working in Chhota Udepur, Gujarat
Tribal Education & Charitable Society
Working– TECS organization dedicated working on Rural Youth, Women, Disabled & other Disadvantaged sections and Skill Development.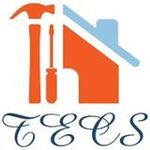 Detail:-
Phone number– +91 9510844356 and +91 9426594368
Address– Behind State Bank of India, Chhotaudepur 391165, Gujarat, India
Email– cdacbodeli@gmail.com
Website– http://www.tecsacademy.org/
Shroffs Foundation Trust
Working– Shroffs Foundation organization dedicated working on Uplift the Lives of Underprivileged communities.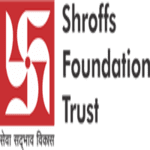 Detail:-
Founded– 1980
Phone number– +91 2669232877
Address– APMC Compound, Opp. Kesar Hospital, Alirajpur Road, Chhotaudepur 391165, Gujarat, India
Email– development@shroffsfoundation.org
Website– http://www.shroffsfoundation.org/
List of NGO in Chhota Udepur, Gujarat
Sankheda
Jetpur
Mangalbharti
Registration No & City: Vadodara E-2028, Sankheda
Address:Mangalbharti, At. & Po. Golagamdi, Ta. Sankheda, Dist. Chhotaudepur – 391125, Gujarat
Cause:Animal Husbandry, Dairying & Fisheries, Agriculture, Education & Literacy
---
Lions Club Of Baroda(West) Charitable Trust
Registration No & City: 4959/Vadodara, Chhotaudepur
Address:Zarola Lions Hospital, Nr., Reti Leaz, Sankheda, Gujarat
Cause:Civic Issues
---
Panchamia Cheritable Trust
Registration No & City: E/1413/Rajkot, Jetpur
Address:Nutan Nagar, Dhoraji Road, Gujarat
Cause:Education & Literacy, Health & Family Welfare
---
Shriaaviskar Universal Foundation Trust
Registration No & City: E-7310-Rajkot, Virpur
Address:C – O Anilbhai B Sarvaiya Railway Station Road Virpur Jalaram Ta – Jetpur, Gujarat
Cause:Education & Literacy, Art & Culture, Health & Family Welfare, Legal Awareness & Aid, Women's Development & Empowerment, Youth Affairs
---
Tulsi Sevasharam Trust
Registration No & City: E/4707/Vadodara. E/492/Chho, Pavi Jetpur
Address:At .Po.Ta.Pavijetpur .Di – Chhota Udepurst., Gujarat
---
Shree Bhojalram Education Trust
Registration No & City: E-7885, Rajkot
Address:To Devki Galol Ta. Jetpur, Gujarat
Cause:Education & Literacy, Aged/Elderly, Health & Family Welfare, Women's Development & Empowerment, Any Other
---
Shree Sanskartirth Educational Trust- Jetpur
Registration No & City: E4232Rajkot, Jetpur
Address:Shree Saraswati Shishu Mandir. "Sanskartirth" Sudama Nagar, Jetpur, Gujarat
Cause:Children
---
Jay Jagdishwar Gram Vikas Mandal
Registration No & City: F-1511, Rajkot
Address:To Charan Samdhiyala Ta Jetpur Dist Rajkot, Via Vadia Devli, Pin 365480, Gujarat
Cause:Agriculture, Animal Husbandry, Dairying & Fisheries, Art & Culture, Biotechnology, Children
---
Jetpur Panjarapol Mahajan
Registration No & City: E 69 Rajkot, Jetpur
Address:Post Box No 53 Chamrajpur Road, Gujarat
---
Late Shri Jagabhai Dashabhai Aathu Cheritable & Education Trust
Registration No & City: E-6371, Rajkot
Address:To : Charan Samadhiyala, Ta : Jetpur, Dist : Rajkot, Via : Vadiadevli Pin : 365480, Gujarat
Cause:Agriculture, Animal Husbandry, Dairying & Fisheries, Art & Culture, Biotechnology, Children
---
Vanvasi Sevasamaj Trust
Registration No & City: E/265/Chhotaudepur, Pavijetpur
Address:At.Po.Ta.Pavijetpur.Di.Chhotaudepur.St. Pin. No.391160, Gujarat
Cause:Education & Literacy
---
Shree Gayatri Education Trust
Registration No & City: E3715, Gondal
Address:Shree Randal Krupa Jetpur Road, , Gujarat
Cause:Education & Literacy, Vocational Training
---
Gir Gau Krushi Jatan Sansthan
Registration No & City: E/10347/Rajkot, Gondal
Address:1, Rajnagar, Jetpur Road, Sagar Pan Street, Dis – Rajkot, Gondal – 360311 (), Gujarat
Cause:Animal Husbandry, Dairying & Fisheries, Children, Food Processing, Health & Family Welfare, Rural Development & Poverty Alleviation
---
Aadinath Education Trust
Registration No & City: E/3390/Rajkot, Rajkot
Address:Aadinath Education Trust, Patel Printing Press, Kanakiya Plot, Jetpur, Gujarat
Cause:Education & Literacy, Aged/Elderly, Health & Family Welfare, Women's Development & Empowerment, Any Other
---