Find the most comprehensive list of NGO in Karbi Anglong, situated in Assam. Karbi Anglong has a 965280 population and an area 10434 km², There are more than 30+ registered NGO's in Karbi Anglong, Assam, India. All the NGO's here in this list are Registered in Assam. If you find any false information in this list, please report us with NGO details. Also, If you're a NGO worker, than you can list your NGO in Karbi Anglong list by filling the form by clicking here.
List of NGO in Karbi Anglong, Assam
Udbodhan Integrated Society for Development (UISD)
Working for– UISD organization dedicated working for Educational development in rural area, Development of Health care, Scientific method of Agriculture and Environment etc.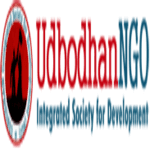 Detail:-
Phone number– +91 03671271127
Address– Diphu Town, Jining Mill Road, Opposite-D.I. & C.C. Office, P.O. & P.S.: Diphu, Karbi Anglong 782460, Assam, India
Website– https://www.udbodhanngo.org/
Karbi Anglong
Bokajan
Howraghat
Diphu
Baithalangso
Vivekananda Rastrabhasha Vidyapith Bokajan
Registration No & City: 766 Of 1992-93, Bokajan
Address:Bokajan Ward No 04 Po Ps Bokajan Dist Karbi Anglong , Assam
Cause:Education & Literacy
---
Mirjeng Weaving Training Cum Production Centre
Registration No & City: Rs 135 Of 1991 1992, Bokajan
Address:Vill – Rongkangthir, Bokajan Town, Ward No – 1, P.O – Bokajan Cf, P.S – Bokajan, Dist – Karbi Anglong, , Pin – 782490, Assam
---
Dillai Women Welfare Society
Registration No & City: Rs/Karbi/249/04 Of 2002-2003, Bokajan
Address:Vill – Rongmarjong Dillai, P.O – Dillai, P.S – Dillai, , Assam
---
Dayanand Sewashram Sangh Nei
Registration No & City: Rs/190 Of 1978-1979, Bokajan
Address:Dayanand Sewashram Sangh, Nei P.O. Bokajan, Dist. Karbi Anglong, State – , Pin – 782490, Assam
Cause:Agriculture, Children, Disaster Management, Drinking Water, Education & Literacy, Health & Family Welfare
---
New Vision Creative Society
Registration No & City: Rs/Ng/254/D/35 Of 2000-2001, Diphu
Address:Vill And P. O. : Eradighal Pani P.S. Howraghat, Dist. Karbi Anglong Pincode: 782481, Assam
Cause:Animal Husbandry, Dairying & Fisheries, Aged/Elderly, Agriculture, Art & Culture, Biotechnology
---
United Rural Development Organisation
Registration No & City: Rs/Karbi/249/10 Of 1999-2000, Howraghat
Address:United Rural Development Organisation Vill & P.O. Eradighal Pani, Via Howraghat, Dist. Karbi Anglong Pin: 782481, Assam
Cause:Animal Husbandry, Dairying & Fisheries, Aged/Elderly, Agriculture, Art & Culture, Biotechnology
---
Society For Humanity
Registration No & City: Rs/Karbi/249/D/98, Howraghat
Address:Howraghat Town Po Ps – Howraghat, Assam
Cause:Agriculture, Art & Culture, Children, Disaster Management, Dalit Upliftment, Drinking Water
---
Nims Educational And Social Association
Registration No & City: Karbi/249/B/38 Of 2006, Assam
Address:Nims Educational & Social Association. Howraghat Town. Ward No. 2, P.O. Howraghat, Dist. Karbi Anglong, State – ., Assam
Cause:Aged/Elderly, Agriculture, Art & Culture, Biotechnology, Children, Civic Issues
---
United Rural Artisans Cooperative Society Ltd
Registration No & City: D-Ka/21 Of 2007-08, Diphu
Address:Vill. And P.O. Eradighal Pani P.S. Howraghat Dist. Karbi Anglong State , Pin 782481 Pin 782481, Assam
Cause:Animal Husbandry, Dairying & Fisheries, Aged/Elderly, Agriculture, Art & Culture, Biotechnology
---
Cheksolangso Women Development Society
Registration No & City: Rs/Karbi/249/03, Diphu
Address:Vill. Matipung, Near New Dawn School, Ward No 3, Karbi Anglong, Diphu, , Assam
Cause:Right to Information & Advocacy, Rural Development & Poverty Alleviation, Urban Development & Poverty Alleviation, Women's Development & Empowerment, Any Other
---
Jirsong Asong
Registration No & City: Rs 1115 Of 1985-1986, Karbi Anglong
Address:Jirsong Asong Pb No. 17 Diphu Karbi Anglong. 782460, Assam
Cause:Rural Development & Poverty Alleviation
---
Diphu Catholic Church
Registration No & City: Rs/1592 Of 1991-1992, Diphu
Address:Catholic Churchdiphupokarbi Anglong 782461, Assam
Cause:Children, Education & Literacy, Vocational Training, Women's Development & Empowerment
---
Sandhan Ngo
Registration No & City: Karbi/249B/49, Diphu
Address:Hagalakata, Bakaliaghat, Karbi Anglong – 782482, Assam
Cause:Agriculture, Art & Culture, Drinking Water, Education & Literacy, Environment & Forests, Food Processing
---
Renu Terangpi Welfare Society
Registration No & City: Karbi/249/C/78 Of 2011-2012, Diphu
Address:H.O.Diphu Town , Dharamnal, Diphu, P.O., Assam
Cause:Education & Literacy, Any Other, Minority Issues, Water Resources
---
Rastrabhasa Prachar Samiti
Registration No & City: Rs/Karbi/249/D/18 Of 2012-2013, Diphu
Address:Rongkhelannear Asebdiphupo And Psdiphu Distkarbi Anglong State Pin782460, Assam
---
Rengharpa Welfare Society
Registration No & City: Karbi/249/A/70, Diphu
Address:Vill: Rongklirdap, Near: Pirbi Market P.O/P.S: Diphu District: Karbi Anglong State: Pin:782460, Assam
Cause:Women's Development & Empowerment, Agriculture, Animal Husbandry, Dairying & Fisheries, Art & Culture, Children
---
Matipung Bowa Kata Samabai Samiti Limited
Registration No & City: K(D) 43, Diphu
Address:Matipung Diphu P O, Assam
Cause:Agriculture, Animal Husbandry, Dairying & Fisheries, Art & Culture, Biotechnology, Children
---
Diphu Catholic Health Centre
Registration No & City: Rs/1605 Of 1991-1992, Diphu
Address:Diphu Catholic Health Centrechutianalakheroni Gaondiphukarbi Anglong . , Assam
---
Amri Helping Hands Society
Registration No & City: Rf/Karbi/249/E/08 Of 2018-2019, Amkachi
Address:Vill: Amkachi, Po: Ulukunchi, Ps: Baithalangso Dist: West Karbi Anglong, Pin: 782413, Assam
Cause:Drinking Water, Education & Literacy, Environment & Forests, Health & Family Welfare, Human Rights, Labour & Employment
---
Gen-X Development Society (Generation Next)
Registration No & City: Rs/Karbi/249/E/33 Of 2014-2015, Hamren
Address:Kro Kengdang Bargaon Baithalangso Dist. West Karbi Anglong Pin. 782425, Assam
Cause:Agriculture, Animal Husbandry, Dairying & Fisheries, Art & Culture, Children, Disaster Management
---
Kapili Development Welfare Society
Registration No & City: Rs/Karbi/249/A/26 Of 2006, Kheroni
Address:Vill: Kheroni Charali, Po: Kheroni, Dostrict: West Karbi Anglong , Pin: 782448, Assam
---
Sojong Catholic Church
Registration No & City: Rs/1646 Of 1991-1992, Sojong
Address:Sojong Karbi Anglong, Assam
Cause:Children, Education & Literacy, Women's Development & Empowerment, Youth Affairs
---
Tai Turung Weaving Centre
Registration No & City: 634 Of 1991-1992, Balipathar
Address:Tai Turung Weaving Centre, Balipathar. Village – Balipathar Shyam Gaon, P.O – Balipathar, District – Karbi Anglong – 782470, Assam
Cause:Women's Development & Empowerment
---
Mission Concern (Cci)
Registration No & City: Karbi/249/E/01, Guwahati
Address:Dhansiri, Nepali Basti, Po: Dhansiripar, District: Karbi Anglong, : 782470, Assam
Cause:Children, Children
---