Find the most comprehensive list of NGO in Dhemaji, situated in Assam. Dhemaji has a 688077 population and an area 3237 km², There are more than 15+ registered NGO's in Dhemaji, Assam, India. All the NGO's here in this list are Registered in Assam. If you find any false information in this list, please report us with NGO details Here. Also, If you're a NGO worker, than you can list your NGO in Dhemaji list by filling the form by clicking Here.
List of NGO in Dhemaji, Assam
Krishi Vigyan Kendra
Working for– Krishi Vigyan Kendra organization dedicated working for Agriculture Development.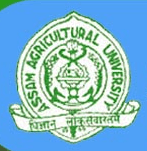 Detail:-
Founded– 2007
Address– Silapathar, Jonai Link Road, Dhemaji 787059, Assam, India
Email– pcdhemaji@gmail.com
Website– http://www.kvkdhemaji.nic.in/
Peoples Action for Development (PAD)
Working for– PAD organization dedicated working for Socio-economic Development, Education Rights, Nutritional Entitlements, Child Care and Health Care, and Child Labour.

Detail:-
Founded– 2001
Phone number– +91 3752293501 and +91 9435186899
Address– Mission Baligaon, P.O.- Gogamukh 787034, Dhemaji, Assam, India
Email– wiltopno@gmail.com and wiltopno@padvision.org
Website– https://padvision.org/
Catholic Church, Jonai
Registration No & City: 2346, Jonai
Address:Jonai, Dt. Dhemaji, , Assam
Cause:Children, Education & Literacy, Health & Family Welfare, Micro Finance (SHGs), Vocational Training, Women's Development & Empowerment
---
Sarbu Gram Sewa Sangha
Registration No & City: Dmj/241/09/1998-99, Dhemaji
Address:Sarbugram Sewa Sangha, Vill – 1 No Borajan P.O. – Machkhowa Dist – Dhemaji Pin – 787058, Assam
Cause:Animal Husbandry, Dairying & Fisheries, Agriculture, Art & Culture, Disaster Management, Drinking Water
---
Tekzuri Anchalik Kristi Sangha
Registration No & City: 410 Of1988-1989, Dhemaji
Address:Villtekzuri, P.O. – Bihnupur, Dist – Dhemaji, , Assam
Cause:Agriculture, Animal Husbandry, Dairying & Fisheries, Art & Culture, Children, Civic Issues
---
Catholic Church, Dhemaji
Registration No & City: 2367, Dhemaji
Address:Dhemaji, Dt. Dhemaji, , Assam
Cause:Children, Disaster Management, Education & Literacy, Health & Family Welfare, Vocational Training, Women's Development & Empowerment
---
Catholic Church
Registration No & City: 3814, Silapathar
Address:Silapathar, Dt. Dhemaji, , Assam
Cause:Children, Education & Literacy, Health & Family Welfare, Micro Finance (SHGs), Vocational Training, Women's Development & Empowerment
---
The Catholic Church, Gogamukh
Registration No & City: 2336, Gogamukh
Address:Gogamukh, Dt. Dhemaji, , Assam
Cause:Children, Education & Literacy, Health & Family Welfare, Micro Finance (SHGs), Vocational Training, Women's Development & Empowerment
---
Grassroot Finance & Investment Company (I) Limited
Registration No & City: U65929As1995Plc004588, Dhemaji
Address:Silapathar Likabali Road, P O Silapathar Dist Dhemaji As 787057In, Assam
Cause:Micro Finance (SHGs)
---
Shri Shri Sewa Ashram
Registration No & City: Rs/Dmj/241/A/07, Silapathar
Address:Borpathar, P.O. Maduripathar, Silapathar , Distt. – Dhemaji, Pin – 787059, Assam
Cause:Children
---
Dhemaji Industrial Training Foundation
Registration No & City: U85300As2019Npl019001, Dhemaji
Address:Dhemaji Industrial Training Foundation C/O Duleswar Sonowal Vill Amolguri Dist Dhemaji Pin 787057 , , Assam
Cause:Agriculture, Animal Husbandry, Dairying & Fisheries, Art & Culture, Children, Dalit Upliftment
---
Educe Educational Trust
Registration No & City: Dmj/241 C/18 Of 2015-16, Dhemaji
Address:Nandan Complex, Ward No 5, Bharalichuk, Po Dhemaji, Assam
Cause:Education & Literacy
---
Lachit Foundation
Registration No & City: Serial No.- 114/2017, Gogamukh
Address:Chauldhuwa Baligaon Part 2, P.O. And P.S. – Gogamukh, Dist. – Dhemaji, , Assam
---
Morami Dhemaji
Registration No & City: Dmj/241/C/48 Of 2013-2014, Dhemaji
Address:Kamar Gaon Matikhula Dhemaji, Assam
---
Dhemaji Zila Mahila Samity
Registration No & City: Rs/2399, Dhemaji
Address:Ward No 1 Po Dhemaji Dist Dhemaji , Assam
---
Jyotikala Hindi Vidyalaya
Registration No & City: 1070, Dhemaji
Address:Vill. Burhakuri P.O. – Bordoloni, Assam
---
We Can, Machkhowa
Registration No & City: Dmj/241/C39, Dhemaji
Address:Machkhowa Chariali Po – Machkhowa Dist – Dhemaji Pin – 787058, Assam
---
Catholic Church Telem
Registration No & City: 2617, Talem
Address:Dt. Dhemaji, , Assam
Cause:Children, Education & Literacy, Health & Family Welfare, Micro Finance (SHGs), Any Other
---
Lachit Yuvak Sangha
Registration No & City: 1069 Of 1981-1982, Dhemaji
Address:Lachit Yuvak Sangha Vill, Assam
Cause:Rural Development & Poverty Alleviation
---
Rural Indigenous Handicraft And Agriculture
Registration No & City: Dmj/241/D/23, Guwahati
Address:Villtelijan, Po And Psdhemaji, Distdhemaji, , Assam
Cause:Agriculture, Animal Husbandry, Dairying & Fisheries, Micro Small & Medium Enterprises, Rural Development & Poverty Alleviation, Tribal Affairs
---
Macbeth Drama Dhemaji
Registration No & City: Rs/Dmj/241/A/15, Dhemaji
Address:Macbeth Drama, Dhemaji Vill – Ratanpur, P.O. Dhemaji Dist – Dhemaji Pin – 787057 , Assam
Cause:Art & Culture
---
Rural Volunteers Centre
Registration No & City: Rs/261, Silapathar
Address:Vill : Akajan P.O : Akajan P.S : Silapathar Dist : Dhemaji Pin : 787059, Assam
Cause:Disaster Management, Children, Education & Literacy, Health & Family Welfare, Women's Development & Empowerment
---