Find the most comprehensive list of NGO in Devbhoomi Dwarka, situated in Gujarat. Devbhumi Dwarka has a 752484 population and an area 5684 km², There are more than 25+ registered NGO's in Devbhoomi Dwarka, Gujarat, India. All the NGO's here in this list are Registered in Gujarat. If you find any false information in this list, please report us with NGO details. Also, If you're a NGO worker, than you can list your NGO in Devbhumi Dwarka list by filling the form by at Ngo4You.com.
List of NGO in Devbhumi Dwarka, Gujarat
Abhilasha Education And Charitable Trust
Working– AECT organization dedicated working on Education.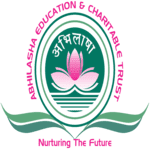 Detail:-
Phone number– +91 9727634943 and +91 7046591290
Address– Vanavad (Patiya), TA: Bhanvad, Devbhumi Dwarka 360530, Gujarat, India
Email– contact@abhilashaschool.org
Website– https://abhilashaschool.org/
Devbhoomi Dwarka
Khambhaliya
Dwarka
D M Goriya Education And Charitable Trust
Registration No & City: E/1116/Devbhumi Dwarka, Jamkhambhaliya
Address:Goria And Company Oppposite Vijay Cienmacharrasta Jamkhambhaliya, Gujarat
Cause:Agriculture, Animal Husbandry, Dairying & Fisheries, Education & Literacy, Aged/Elderly, Health & Family Welfare
---
Shri Panch Navtanpuri Dham Khijada Mandir Trust
Registration No & City: A191, Jamnagar
Address:Navtanpuri Dham Chowk, Nr Khambhaliya Gate, Gujarat
Cause:Animal Husbandry, Dairying & Fisheries, Art & Culture, Disaster Management, Drinking Water, Education & Literacy
---
Jay Maha Shakti Machha Maa Cheritable Trust
Registration No & City: E/1097/Devbhoomi Dwarkr, Jamkhambhalia
Address:Post Bhara Beraja, Jamkhambhaliya Taluka., Gujarat
---
Sanskrutik Seva Nidhi Trust
Registration No & City: E-3371, Saurashtra
Address:Shree Vishwanath Ved Pathshala, Village – Vadatra, Jamnagar, Dwarika National Highway, Jam Khambhaliya, Devbhoomi Dwarika, Gujarat
Cause:Children, Education & Literacy
---
Shree Manav Kalyan Seva And Charitable Trust
Registration No & City: E/1158/Devbhumi Dwarka, Dwarka
Address:Sudama Sadan, Birla Plot, Gujarat
---
Madhav Education And Charitable Trust
Registration No & City: E/1225/Dev Bhoomi Dwarka, Dwarka
Address:C/O, Vijay Mansukhlal Vithalani Office No 10Th, 2Nd Floor Sri Krishna Shopping Center At : Dwarka, Dist : Dev Bhoomi Dwarka, Gujarat
Cause:Education & Literacy, Health & Family Welfare
---
Shri Saideva Seva Trust
Registration No & City: E/381/Devbhuoomi Dwarka, Dwarka
Address:Pataleshwar Mandir Dwarka361335 , Gujarat
Cause:Tourism
---
Soham Education And Charitable Trust
Registration No & City: E/1314/Devbhoomidwarka, Bhanvad
Address:C/O Parmar Dipakbhai Mohanlal, Raj Nagar, Out Side Verad Gate Bhanvad, Gujarat
---
Afreen Education Foundation
Registration No & City: 2307, Rajkot
Address:Village Panch Dwarka, Taluka – Wankaner, Gujarat
Cause:Education & Literacy
---
Kalam Cheritabal Trust
Registration No & City: F408, Dwarka
Address:Narshang Tekri Near, Vacharadada Tempale Dwarka Pi, 361335 Dist – Devbhoomio Dwarka , Gujarat
Cause:Legal Awareness & Aid, Labour & Employment, Land Resources, Micro Finance (SHGs), Micro Small & Medium Enterprises, Panchayati Raj
---
Okha Mandal Gram Vikas Trust-Varvala
Registration No & City: E-505, Dwarka
Address:Siddhvatika Siddnathroad Dwarka, Gujarat
---
Raghuvir Education And Charitable Trust
Registration No & City: E/3665/Jamnagar, Dwarka
Address:C/O, Dhansukhlal P Raythatha Dwarkadhish Society B/H, Jalaram Mandir Dwarka, Gujarat
Cause:Education & Literacy
---
Dwarkadhish Temple Repairs And Development Fund
Registration No & City: A-49, Dwarka
Address:Administrative Officedwarkadhish Temple Dwarka, Gujarat
Cause:Art & Culture
---
Shivhari Charitable Trust Dwarka
Registration No & City: E/3292/Jamnagar, Dwarka
Address:Highway Road Kandasbapu Asharam Dwarka 361335, Gujarat
---
Gramy Vikas Trustdwarka
Registration No & City: F-153 Jamnagar, Dwarka
Address:Gramya Vikas Trust – Dwarka Okha High – Way Road, Near S.T. Stand Dwarka. 361335, Gujarat
Cause:Animal Husbandry, Dairying & Fisheries, Aged/Elderly, Agriculture, Art & Culture, Biotechnology
---
Shree Narayani Mahila Mandal
Registration No & City: F/517/Jamnagar, Okha
Address:Navi Bazar, Near Gokulwadi, Okha – Port, Okha – 361350, Taluka: Dwarka, District: Devbhumi Dwarka., Gujarat
Cause:Agriculture, Animal Husbandry, Dairying & Fisheries, Art & Culture, Children, Education & Literacy
---
National Education And Welfare Trust
Registration No & City: E-3004, Devbhumi Dwarka
Address:National Education And Welfare Trust Khamnath Park – 2, Porbandar Road, Ramnagar At. Jam Khambhalia, Dist. Devbhumi Dwarka, Gujarat
Cause:Education & Literacy, Disaster Management, Health & Family Welfare, HIV/AIDS, Human Rights, Labour & Employment
---
Vishwakarma Charitable Trust Bhatiya
Registration No & City: E-1372-Devbhoomi Dwarka, Devbhumi Dwarka
Address:Dr Gajar Hospital, Bhatiya, Kalyanpur, Devbhumi Dwarka, Gujarat
Cause:Education & Literacy, Aged/Elderly, Health & Family Welfare, Women's Development & Empowerment, Any Other
---
Shree Nilkanth Varni Charitable Trust Surajkaradi
Registration No & City: E/1222, Surajkaradi
Address:Swaminarayan Nivas Surajkaradi – 361347 Devbhoomi Dwarka, Gujarat
---
Shardapeeth Vidyasabha
Registration No & City: F-53 Jamnagar, Devbhoomi Dwarka
Address:Shrishardapeetham, Near Dwarkadhish Temple, Dwarka, Gujarat
Cause:Education & Literacy, Education & Literacy
---
Shivlaheri Charitable Trust
Registration No & City: E/1175/Devbhumi Dwarka, Jamnagar
Address:Okheswar Mahadev Temple, Gorinja Vadi Vistar, Village Gorinja, Devbhoomi Dwarka, 361305, Gujarat
Cause:Agriculture, Animal Husbandry, Dairying & Fisheries, Art & Culture, Biotechnology, Children
---
Jagadguru Suryacharya Krishnadevnand Giriji Maharaj Seva Trust
Registration No & City: E1265Devbhoomi Dwarka, Dwarka
Address:Murli Mandir Railay Station Road Dwarka, Gujarat
Cause:Education & Literacy, Health & Family Welfare, Any Other
---