Find the most comprehensive list of NGO in Morbi, situated in Gujarat. Morbi has a 960329 population and an area 4871 km², There are more than 35+ registered NGO's in Morbi, Gujarat, India. All the NGO's here in this list are Registered in Gujarat. If you find any false information in this list, please report us with NGO details. Also, If you're a NGO worker, than you can list your NGO in Morbi list by filling the form by at Ngo4You.com.
List of NGO in Morbi, Gujarat
Narmada Bal Ghar
Working– Narmada Bal Ghar organization dedicated working on Education, Skill Development & Technical ability and Entrepreneurship.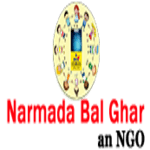 Detail:-
Founded– 1999
Phone number– +91 2822222113
Address– Nagnath Street, Soni Bazar, Near Darbar Gadh, Morbi 363641, Gujarat, India
Email– balghar5158@gmail.com
Website– https://narmadabalghar.com/
Madhav Gau Shala Charitable Trust
Registration No & City: E/1392, Morbi
Address:At Virpar, Ta Tankara, Dist Morbi, Gujarat
Cause:Animal Husbandry, Dairying & Fisheries, Children, Dalit Upliftment, Education & Literacy, Environment & Forests
---
Shri Divya Jyoti Gram Vikas Kelavani Mandal
Registration No & City: F-401, Rajkot
Address:Kiran, Kuber Nagar 3, Navalakhi Road Morbi, Morbi HO, Morbi 363641, Gujarat
Cause:Animal Husbandry, Dairying & Fisheries, Aged/Elderly, Agriculture, Art & Culture, Children, Differently Abled, Disaster Management, Dalit Upliftment, Drinking Water, Education & Literacy, Environment & Forests, Health & Family Welfare, HIV/AIDS, Labour & Employment, Micro Finance (SHGs), Micro Small & Medium Enterprises, Panchayati Raj, Rural Development & Poverty Alleviation, Tribal Affairs, Urban Development & Poverty Alleviation, Vocational Training, Water Resources, Women's Development & Empowerment, Youth Affairs
---
Shri Ram Charan Manas Education Charitable Trust
Registration No & City: E-1447/Morbi, Tankara
Address:Prabhucharan Ashram, Tankara Latipar Road, At Kalyanpar, Taluka Tankara, , Gujarat
Cause:Drinking Water, Animal Husbandry, Dairying & Fisheries, Art & Culture, Education & Literacy, Environment & Forests
---
Dadu Foundation
Registration No & City: F/808, Morbi
Address:At Virpar Ta Tankara Dist Morbi, Gujarat
Cause:Education & Literacy, Health & Family Welfare, Children
---
Darul Ulum Moinuddin Chishti
Registration No & City: E/977/Morbi, Wankaner
Address:At Vidibhojpara Post Sindhavadar Taluka Wankaner, Gujarat
Cause:Education & Literacy
---
Wankaner Panjrapole And Gaushala
Registration No & City: E-279-Rajkot, Wankaner
Address:Diwanpara, Panjrapol Road, , Gujarat
---
Aai Shri Khodiyar Gauseva And Vidyaniketan Trust
Registration No & City: E/3378/Rajkot, Rajkot
Address:Market Chowk, Wankaner, District – Rajkot, Pin Code – 363621., Gujarat
Cause:Agriculture, Animal Husbandry, Dairying & Fisheries, Art & Culture, Children, Civic Issues
---
Shree Chamunda Mahila Hastkala Federation
Registration No & City: F/3242, Rajkot
Address:C/O Jayeshbhai Rathod Luhar Sheri Main Bazar Wankaner 363621, Gujarat
Cause:Animal Husbandry, Dairying & Fisheries, Aged/Elderly, Agriculture, Art & Culture, Biotechnology
---
S P Mahila U V Sahakari Mandali Ltd
Registration No & City: U 5989, Wankaner
Address:3, Kumbharpara, Wankaner – 363621 Dist Morbi, Gujarat
Cause:Agriculture, Women's Development & Empowerment
---
Youth Organisation
Registration No & City: 4076, Wankaner
Address:Nyalchand Doshi Vidhyalaya, Rajkot Raod, Wankaner, Dist – Rajkot, State – . Pin Code – 363621, Gujarat
Cause:Youth Affairs
---
Jay Shitalamata Manav Kalyan Charitable Trust
Registration No & City: A/2815-Rajkot, Sindhavadar
Address:At : Sindhavadar Tal: Wankaner Dist: Morbi, Gujarat
---
Viklang Vikas Mandal
Registration No & City: E-6139, Panchasiya
Address:At – Panchasiya, Ta – Wankaner, Dist – Morbi, – 363621, Gujarat
Cause:Agriculture, Animal Husbandry, Dairying & Fisheries, Children, Education & Literacy, Environment & Forests
---
Devdaya Charitable Trust
Registration No & City: E – 6347, Wankaner
Address:Devdaya Charitable Trust C/O, N. R. Doshi Eye Hospital Nr. New Bus Station, Rajkot Road, Wankaner363 621, Gujarat
---
Franciscan Educational & Charitable Trust
Registration No & City: E\2878\Rajkot, Wankaner
Address:Nirmala Convent School Jadeshwar Road, Gujarat
---
Kgn Education Trust
Registration No & City: E-6269-Rajkot, Wankaner
Address:Gulshan Park, C/O Sahyog Bank, Chandrapur – 2, Wankaner, , Gujarat
Cause:Children, Education & Literacy
---
Arpit Mahila Trust
Registration No & City: F-1728, Morbi
Address:New Housing Board M – 46/Block No :256, Front Of Marketing Yard, Sanala Road, Morbi, Gujarat
Cause:Prisoner's Issues, Rural Development & Poverty Alleviation, Science & Technology, Tourism, Urban Development & Poverty Alleviation, Vocational Training
---
Jivanbharati Trust
Registration No & City: E-1168, Panchashiya
Address:Village: Panchashiya Block: Vankaner, District: Morbi, Gujarat
Cause:Agriculture, Animal Husbandry, Dairying & Fisheries, Children, Disaster Management, Education & Literacy
---
Shree Umiya Manav Seva Trust
Registration No & City: E/9703/Rajkot, Morbi
Address:Om Party Plot, Ravapar Road, Nr. Canal, Morbi, Gujarat
---
Sri Morbi Panjrapole Trus T
Registration No & City: E-30 Rajkot, Morbi
Address:Bazar Lane, Nehru Gate Morbi, Gujarat
---
Samaj Seva Kendra Morbi
Registration No & City: E-2006, Morbi
Address:Omshanti Vidhyalaya, Opp. Sardar Baug, Nr.Dr. Bhadeshiya Hospital, Sanala Road, Morbi., Gujarat
Cause:Education & Literacy, Aged/Elderly, Health & Family Welfare, Women's Development & Empowerment, Any Other
---
Marwadi Education Foundation
Registration No & City: E/8458/Rajkot, Rajkot
Address:Marwadi Education Foundation, Rajkotmorbi Road, At, Gujarat
Cause:Education & Literacy
---
Karmyog Education Trust
Registration No & City: E/8258/Rajkot, Morbi
Address:2Nd Floor, Ajanta Complex, Opp : New Bus Stand Sanala Road Morbi , Gujarat
Cause:Information & Communication Technology
---
Vatsalya Education & Cheritable Trust
Registration No & City: E/1038/Morbi, Morbi
Address:Pragaty Clinic, Rohidash Para Main Road, Morbi, Gujarat
Cause:Art & Culture, Children, Education & Literacy, Health & Family Welfare, HIV/AIDS, Human Rights
---
Shri Chamunda Education And Charitable Trust Morbi
Registration No & City: E-1380, Morbi
Address:Ravjibhai G Ulvarana Gatral Krupa Sanala Road, Aradhana Society Opp Gidc Morbi 363641 India, Gujarat
Cause:Agriculture, Animal Husbandry, Dairying & Fisheries, Education & Literacy, Environment & Forests, Science & Technology
---
Morbi Kelavani Samaj
Registration No & City: E-6400, Morbi
Address:St. Mary School, Navlakhi Road, Morbi, Gujarat
---
Rastriya Shixan Seva Pratisthanam
Registration No & City: E/490, Halvad
Address:Gurukul Parisar, Sara Road Halvad, Ta – Halvad Di – Morbi, Gujarat
Cause:Children
---
Divya Drashti Foundation
Registration No & City: F/3041/Surendranagar, Morbi
Address:Sapakada, Ta Halvad, Morbi, Gujarat
Cause:Children, Drinking Water, Education & Literacy, Aged/Elderly, Labour & Employment, Vocational Training
---
Assisi Institute Trust
Registration No & City: E-1083, Rajkot
Address:Jonas Hospital Morbi Roadbedi Villagerajkot360003, Gujarat
---
Vikas Vidyalaya
Registration No & City: Guj/131/78, Morbi
Address:Vikash Vidyalay Kalyan Gram, Shobheshwar Road Morbi – 2 363642, Gujarat
Cause:Children
---
Vidya Bharati Educational& Charitable Trust
Registration No & City: E-917-Rajkot, E-124-Morbi, Wanknaer
Address:Vidyanagar Road, , Gujarat
---
Dhananjay Education Trust
Registration No & City: E – 1290 – Morbi, Surendranagar
Address:Chandra Park Soc, Sara Road, Halvad, Surendranagar, Gujarat
Cause:Education & Literacy, Aged/Elderly, Health & Family Welfare, Women's Development & Empowerment, Any Other
---
Shri Divyajyoti Gvk Mandal
Registration No & City: F/50/Morbi/22-12-2014, Morbi
Address:114, Vishal Chember, B/H Old Bus Stand, Morbi – 363641, ., Gujarat
Cause:Dalit Upliftment, Education & Literacy, Environment & Forests, Health & Family Welfare, Human Rights, Labour & Employment
---
Chanakya Education And Charitable Trust
Registration No & City: E – 1270 – Morbi, Surendranagar
Address:C/O Takshasila Vidhalay, B/H Vaijnath Temple, Vaijnath Char Rasta, Sara Road, Halvad, Surendranagar, Gujrat, Gujarat
Cause:Education & Literacy, Aged/Elderly, Health & Family Welfare, Women's Development & Empowerment, Any Other
---