Find the most comprehensive list of NGO in Patan, situated in Gujarat. Patan has a 1342746 population and an area 5738 km², There are more than 60+ registered NGO's in Patan, Gujarat, India. All the NGO's here in this list are Registered in Gujarat. If you find any false information in this list, please report us with NGO details. Also, If you're a NGO worker, than you can list your NGO in Patan list by filling the form by at Ngo4You.com.
Top NGOs Working in Patan, Gujarat
Jagrut Grahak Mandal
Working– Jagrut Grahak Mandal organization dedicated working on Education and Empowerment of Consumers.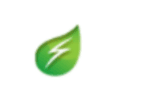 Detail:-
Founded– 1985
Phone number– +91 9426005090 and +91 9725738087
Address– Jagrut Grahak mandal, 9, BSNL Shop, Palika Bazaar, Rajmahel Road, Patan 384265, Gujarat, India
Email– gujaratngo@yahoo.com
Website– https://www.myhelpline.org/
Show Humanity Trust
Working– Show Humanity organization dedicated working on People with Disabilities, Improve Skills & Ability and trying to modern society.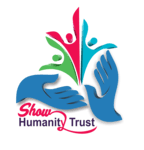 Detail:-
Address– Plot No. 1/4/44/49/1/2/B, Nr. Ramjimandir, Nr. Chhindiya Darwaja, Patan 384265, Gujarat, India
Website– https://showhumanitytrust.web.app/
Shree Brahma Samaj Seva Trust (BSST)
Working– BSST organization dedicated working for Improves the life of Downtrodden and Socio Economically deprived people.

Detail:-
Phone number– +91 9824222480
Address- Room No 4, Ground Flour, Opp. Old Post Office, Near Loteswar Mahadev Temple, Rajka Wado, Patan, Gujarat, India
Email– bsst.naresh@gmail.com
Website– http://bsst-india.org/
List of NGO in Patan, Gujarat
Patan
Radhanpur
Chanasma
Sidhpur
Jan Shikshan Sansthan Radhanpur
Registration No & City: F-1480-Patan, Radhanpur
Address:Behind The Main Post Office Near Water Tank First Floor Banas Bank At – Ta – Radhanpur Dist – Patan State: Pin :385340, Gujarat
Cause:Education & Literacy
---
Nirman Trust
Registration No & City: F/1147, Mahemdavad
Address:At Post Mahemdavadta – Radhanpurdist – Patan, Gujarat
---
Sarva Seva Trust
Registration No & City: E-1085 Patan , Radhanpur
Address:Bhansali Trust Campus To.Radhanpur Ta.Radhanpur Dist.Patan (N.G.) Pin – 385340, Gujarat
---
Shri Ashapura Lok Kalyan Trust
Registration No & City: F266, Radhanpur
Address:Shri Ashapura Lok Kalyan Trust At – Kolapur Ta – Radhanpur Dist – Patan () Pin No – 385340, Gujarat
Cause:Disaster Management, Education & Literacy, Environment & Forests, Labour & Employment, Rural Development & Poverty Alleviation, Sports
---
Siddhi Lokkalyan Trust
Registration No & City: F/2007/Patan, Radhanpur
Address:Siddhi Lokkalyan Trust C/O Savitaben Shrimalisarda Society, Kandala Highaway At/ Post/ Taluka : Radhanpur Dist Patan (N.Guj) Pin 385340, Gujarat
Cause:Animal Husbandry, Dairying & Fisheries, Art & Culture, Children, Disaster Management, Education & Literacy
---
Bhansali Trust
Registration No & City: E-3995, Radhanpur
Address:Bhansali Trust Highway Char Rasta Radhanpur Dist.Patan North Pin.385340, Gujarat
Cause:Agriculture, Children, Disaster Management, Education & Literacy, Health & Family Welfare, Micro Finance (SHGs)
---
Catholic Ashram
Registration No & City: E/1088/Patan, Radhanpur
Address:Bhabhar Tran Rasta, Post Box 14, Gujarat
Cause:Education & Literacy, Disaster Management, Disaster Management, Education & Literacy, Disaster Management, Education & Literacy
---
Lokniketan Foundation Lodra
Registration No & City: Guj/2040/Patan, Radhanpur
Address:At Post Lodra Taluka Santalpur District Patan Pin385340, Gujarat
Cause:Animal Husbandry, Dairying & Fisheries, Aged/Elderly, Agriculture, Art & Culture, Children
---
Yashvi Charitable Trust
Registration No & City: F-2428/Patan, Patan
Address:At – Sitapura, Po – Dhinoj, Ta – Chanasma, Dist – Patan, 384225, , Gujarat
Cause:Agriculture, Animal Husbandry, Dairying & Fisheries, Art & Culture, Children, Civic Issues
---
Medical & Social Dev Trus T
Registration No & City: E 660 Patan, Chanasma
Address:Harij Highway Road Opp Gidc Chanasma, Gujarat
Cause:Health & Family Welfare
---
Pachhat Jati Manav Vikas Trust-Itoda
Registration No & City: F/72, Itoda
Address:At Post Itoda, Tachanasma, Distpatan, Gujarat
Cause:Animal Husbandry, Dairying & Fisheries, Civic Issues, Education & Literacy, Environment & Forests, Health & Family Welfare
---
Yoganjali Kelvani Mandal
Registration No & City: E-613, Sidhpur
Address:At : Ganeshpura Dethali Road Sidhpur.Dist : Patan, Gujarat
Cause:Agriculture, Children, Disaster Management, Education & Literacy, Environment & Forests, Health & Family Welfare
---
Mangal Jivan Trust
Registration No & City: E/4001/Mehsana, Sidhapur
Address:Kakhi Road, At – Sedrana, Sidhpur, Gujarat
Cause:Children, Aged/Elderly
---
Sankalp Charitable Trust
Registration No & City: F-2166-Patan, Sidhpur
Address:Raj Vihar Kothariwado, Gujarat
Cause:Drinking Water, Education & Literacy, Environment & Forests, Health & Family Welfare, HIV/AIDS, Human Rights
---
Ahmed Vikas Mandal Patan
Registration No & City: E 25/Patan, Sedrana
Address:Maktabah Jafariyah Knowledge And Research Academy Sedrana Square Atsedrana Ta – Sidhpur Di – Patan – 384151, Gujarat
Cause:Education & Literacy, Agriculture, Animal Husbandry, Dairying & Fisheries, Art & Culture, Biotechnology
---
Shri Lokklyan Trust-Sidhpur
Registration No & City: F23/Patan, Sidhpur
Address:Shree Lok Kalyan Trust, Sidhpur C/O Shree Sarswati Shishumandir, Sidhpur Near P.J.A, Gujarat
Cause:Education & Literacy
---
Nilkanth Charitable Trust
Registration No & City: F/2216/Patan, Siddhpur
Address:At Post Biliya, Limdiparu Ta.Sidhpur, Dist.Patan, 384151, Gujarat
Cause:Agriculture, Information & Communication Technology, Vocational Training, Women's Development & Empowerment
---
Shree Vadvala Education And Charitable Trust
Registration No & City: F 1566/Patan, Patan
Address:Shree Vadvala Education And Charitable Trust, At Village – Melusan, Ta – Patan, District – Patan., Gujarat
Cause:Agriculture, Art & Culture, Education & Literacy
---
Shri Sarvoday Navnirman Trust
Registration No & City: F/1490/Patan, Patan
Address:Post Hasapur Tal, Gujarat
Cause:Art & Culture, Children, Civic Issues, Dalit Upliftment, Education & Literacy, Environment & Forests
---
Shri Brahma Samaj Seva Trust
Registration No & City: F/1673/Mehsana, Patan
Address:402, Sapna Apartment, Adarsh High School Road, Near S.T.Stand, Patan – 384265 () India, Gujarat
Cause:Aged/Elderly, Agriculture, Art & Culture, Children, Civic Issues, Differently Abled
---
Sarvamangalam Ashram Patan
Registration No & City: Guj/403/Patan, Patan
Address:Village : Sagodia, Taluka : Saraswati, , Gujarat
---
Shree Patanvada Rohit Samaj Becharaji
Registration No & City: F-1895, Becharaji
Address:Shree Patanvada Rohit Samaj Becharaji Adala Road, K V Patel Dharmshala Same Becharaji, Gujarat
---
Samast Parajiya Patani Soni Gnati Mahamandal
Registration No & City: A-379-Rajkot, Rajkot
Address:Phulchab Chowk, Opp. Parasi Agarasi, Rajkot, Gujarat
---
Jan Sahayog Vikash Trust
Registration No & City: F/2724/Bk, Guj/2737/Bk, Patan
Address:Megh Plaza, S – 4/7, Second Floor, Verai Chakla, Above Pnbank, Patan – 384265, Gujarat
Cause:Education & Literacy, Information & Communication Technology, Micro Small & Medium Enterprises, Rural Development & Poverty Alleviation, Urban Development & Poverty Alleviation, Vocational Training
---
Shree Uma Gau Seva Ane Charitable Trust
Registration No & City: E-1421, Patan
Address:Umiya Paru, Villege – Matpur, Ta – Patan, Dist Patan, Gujarat
---
Vitthalprabhu Education & Charitable Trust
Registration No & City: 13262, Patan
Address:Khemchandbhai Vitthaldas Patel 4 Shri Rampark Society Near Second Culvert Of Railway, Gujarat
Cause:Art & Culture, Education & Literacy, Information & Communication Technology, Science & Technology, Scientific & Industrial Research, Vocational Training
---
Vasundhara Foundation
Registration No & City: F920 Patan, Patan
Address:Harkornagar Society.B/H: Adarsh Vidyalaya. Patan, Gujarat
Cause:Biotechnology, Children, Environment & Forests, Micro Small & Medium Enterprises, Tourism
---
Tanzeem Committee
Registration No & City: E-596-Patan, Patan
Address:C/O Ashish Vidhyalay Near Tank Vada Circle Patan, Gujarat
Cause:Education & Literacy, Minority Issues, Vocational Training, Women's Development & Empowerment, Any Other
---
Hariom Gau Seva & Charitable Trust
Registration No & City: E-1453-Patan, Patan
Address:At, Gujarat
---
Catholic Church Patan
Registration No & City: E/732/Patan, Patan
Address:Catholic Ashram, Post Box – 3, Dungariparu, Mandotri, Near Oxford English Medium School, Patan, Gujarat
Cause:Animal Husbandry, Dairying & Fisheries, Art & Culture, Children, Drinking Water, Education & Literacy
---
Dhara Development Research Foundation
Registration No & City: F 1685, Patan
Address:Dhara Development Research Foundation Vansa.Block:Harij. Distict:Patan. Northgujrat. Pin.No. 384240.India.Mob.No.9979485064, Gujarat
Cause:Animal Husbandry, Dairying & Fisheries, Agriculture, Environment & Forests, Housing, Land Resources
---
Shree Khodiyar Vikas Trust Mandavi
Registration No & City: F/1342/Patna, Patan
Address:3 Shivam Society Nr Vrajdham 1 Opp Payalpark Patan, Gujarat
Cause:Agriculture, Vocational Training, Water Resources, Women's Development & Empowerment
---
Shri Sunsar Kelvani Vikas Mandal
Registration No & City: Guj/929/Patan, Sunsar
Address:At Po Sunsar Ta Chansma Dist Patan, Gujarat
---
Vidhyabharti Trust
Registration No & City: Guj 224/Patan, At Shankheeshwar Dist Patan
Address:Shree Sharswati Prathmik Vidhyalaya Khandiya Road, At Ta Shankheshwardist Patan, Gujarat
---
Lok Kalyan Vikas Trust
Registration No & City: F-1712-Patan, Siddhpur
Address:352, Sunnagar Scociety, Bindu Sarovar, Siddhpur, Distpatan, Gujarat
---
Maharshi Arvind Pachhat Seva Mandal
Registration No & City: F-720, Patan
Address:At And Post Harij, Patan, Gujarat
Cause:Any Other, Education & Literacy
---
Apang Sewa Trust Vadavali
Registration No & City: F189/Patan, Mehsana
Address:Apang Sewa Trustbasement Somesswar Mall Modhera Road Nr Modhera Cross Road Mehsana 2 Pin Code 384002, Gujarat
Cause:Women's Development & Empowerment, Agriculture, Children, Differently Abled, Agriculture, Children
---
Mahila Utkarsh Mandal Mehsana
Registration No & City: E/3499, Patan
Address:At Post Shantikunj Bunglows, Behind Bhairav Mandir Patandist Patan, Gujarat
Cause:Agriculture, Art & Culture, Children, Civic Issues, Disaster Management, Education & Literacy
---
Yuva Foundation
Registration No & City: F/2387/Patan, Patan
Address:Jampavalo Vas At Po Sankhari Ta Di Patan, Gujarat
Cause:Environment & Forests, Sports, Youth Affairs, Any Other, Art & Culture, Environment & Forests
---
Hely Foundation
Registration No & City: F/2198/Patan, Patan
Address:At Po Vadhasar Ta Sarasvati Dist Patan, Gujarat
Cause:Agriculture, Animal Husbandry, Dairying & Fisheries, Environment & Forests, Micro Finance (SHGs), Panchayati Raj
---
Gayatri Education And Training Foundastion
Registration No & City: F/1429/Patan, Patan
Address:F/40 City Pointstation Road, Patan, Gujarat
Cause:Art & Culture, Children, Education & Literacy, HIV/AIDS, Labour & Employment
---
Earth Protectors
Registration No & City: Guj.2038/Patan, Patan
Address:C/O Hardik D. Patel, Lala Patel No Madh, Zinipol, Near – Chachariya, Patan (N.G) 384265, Gujarat
Cause:Agriculture, Biotechnology, Drinking Water, Environment & Forests, Health & Family Welfare, Science & Technology
---
Shree Brahmani Charitable Trust
Registration No & City: Guj/1485/Patan F/1470/Patan, Patan
Address:At Post Sagodiya Ta Saraswati Dist Patan N G 384265, Gujarat
Cause:Environment & Forests
---
Shree Katara Gram Seva Trust
Registration No & City: E-166-Patan, Katara
Address:At.Po. Katara, Ta. Harij, Dist. Patan, Gujarat
Cause:Drinking Water, Environment & Forests, Rural Development & Poverty Alleviation, Urban Development & Poverty Alleviation, Water Resources, Any Other
---
Jagadamba Sarva Seva Trust Anwarpura
Registration No & City: 971, North Gujarat
Address:Kalpesh S. Acharya, 43, Yash Vihar Bungalows, Ambaji Nagar Road, Patan, North – 384265, Gujarat
Cause:Agriculture, Animal Husbandry, Dairying & Fisheries, Children, Civic Issues, Dalit Upliftment
---
Sanjivani Seva Vikas Mandal
Registration No & City: F/1489/Patan, Patan
Address:Near Tankvada Gate Char Rasta, Patan, Ta.Patan, Dist.Patan, State: , Gujarat
Cause:Education & Literacy, Women's Development & Empowerment
---
Mahila Mandal Patan
Registration No & City: E/286/Patan, Patan
Address:Mahila Mandal Near Babu Bunglow Patan, Gujarat
Cause:Children, Health & Family Welfare, Human Rights, Legal Awareness & Aid, Nutrition, Vocational Training
---
Happy Charitable Trust Patan
Registration No & City: F1927, Patan
Address:Tankwada Char Rasta Patan 384265, Gujarat
Cause:Education & Literacy, Human Rights, Rural Development & Poverty Alleviation, Drinking Water, Food Processing, Health & Family Welfare
---
Chetna Education Trust
Registration No & City: E/790/Patan, Patan
Address:At Lakhdap Ta Saraswati Dist Patan 384285, Gujarat
Cause:Education & Literacy, Health & Family Welfare, Nutrition, Rural Development & Poverty Alleviation
---
Shree Arya Seva Sangh
Registration No & City: E/856, Baspa
Address:At Post – Baspa, Ta – Sami, Dist – Patan, Gujarat
---
Shree Patani Education Trust
Registration No & City: E/3430/Surat, Surat
Address:Varsha Society, Lambe Hanuman Road, Mata Vadi, Surat – 395006, Gujarat
Cause:Drinking Water, Education & Literacy, Science & Technology, Scientific & Industrial Research, Sports, Any Other
---
Stella Maris Trust
Registration No & City: E-289, Prabhas Patan
Address:St Marys School Patana Road Prabhas Patan Veraval, Gujarat
---
Jay Shri Chudelma Mandir Trust
Registration No & City: A/981 Patan, Patan
Address:At And Post Kungher, Gujarat
Cause:Agriculture, Art & Culture, Health & Family Welfare, Rural Development & Poverty Alleviation, Tribal Affairs, Women's Development & Empowerment
---
Sree Virmaya Seva Trust Varana
Registration No & City: E/818/Patan, Patan
Address:At/Post – Varana Ta – Sami Dist – Patna Virmegh Maya, Pin Cod – 384245, Gujarat
Cause:Agriculture, Animal Husbandry, Dairying & Fisheries, Art & Culture, Children, Dalit Upliftment
---
Jivan Jyot Charitable Trust
Registration No & City: E/20/Patan, Patan
Address:Patan Janta Hospital Sardar Road Near Railway Fist Undrebridge Patan, Gujarat
Cause:Health & Family Welfare
---