Find the most comprehensive list of NGO in Saran, situated in Bihar. Saran has a 3943098 population and an area 2641 km², There are more than 110+ registered NGO's in Saran, Bihar, India. All the NGO's here in this list are Registered in Bihar. If you find any false information in this list, please report us with NGO details. Also, If you're a NGO worker, than you can list your NGO in Saran list by filling the form by at Ngo4You.com.
Top NGOs Working in Saran, Bihar
Mangalam Gramin Vikash Samiti
Working for– Mangalam organization dedicated working for Child education, Holistic Child Development and Women Empowerment.

Detail:-
Founded– 2009
Phone number– +91 9931813132
Address– Baniyapur, Saran, Bihar, India
Email– admin@mangalamngo.com
Website– https://mangalamngo.com/
Krishn Foundation
Working for– Krishn organization dedicated working for Quality Education, Create intellectually, Morally, and Spiritually sound.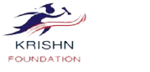 Detail:-
Phone number– +91 9504491618
Address– Budh bhawan kachehari station main road, near yoginiya kothi mandir, chapra, Saran 841301, Bihar, India
Email– info@krishnfoundation.com
Website– http://krishnfoundation.com/
Al Haque Foundation
Working for– Al Haque organization dedicated working for Education, Health care facility to all Deprived section of society and Environment.

Detail:-
Phone number– +91 9278562446 and +91 9709553157
Address– B.M. Das Road Manjhi Saran, Bihar 841313, Bihar, India
Email– alhaqueindia@gmail.com
Website– http://www.alhaquefoundation.org/
Duryodhan Singh Freedom Fighter Memorial House
Working for– DSFFMH organization dedicated working for Educational Programs, Medical Relief, Rural Development, Urban Programs, Relief To Needy, Social Justice And Empowerment, Environment & Pollution Awareness, E-waste Management, Spiritual & Religious Programs.
Detail:-
Phone number– +91 9708212711 and +91 9472333723
Address– Freedom Fighter House, Dahiyawan Tola, Near Yoginiya Kothi, Chapra, Saran 841301 Bihar, India
Email– freedomfightermemorialtrust@gmail.com
Website- http://freedomfightertrust.org/
List of NGO in Saran, Bihar
Saran
Ekma
Manjhi
Baniapur
Taraiya
Marhaura
Chapra
Garkha
Amnour
Parsa
Sonepur
Nav Surya Jan Vikas Manch
Registration No & City: 431, Saran
Address:Village-Navtan, Via- Ekma, Police Station- Ekma, District- Saran (Bihar) 841208
Cause:Animal Husbandry, Dairying & Fisheries, Aged/Elderly, Agriculture, Art & Culture, Children
---
Anant Samajik Sansthan
Registration No & City: 0674, Ekma
Address:Village Parsagarh Post Parsagarh Bazar Block Ekma District Saran Chapra State Bihar Pin 841220
Cause:Animal Husbandry, Dairying & Fisheries, Aged/Elderly, Agriculture, Art & Culture, Children
---
Dr. A.P.J. Abdul Kalam Foundation Welfare Trust
Registration No & City: 1186/2017, Saran
Address:Rampur, Ekma, Saran, 841208 (Bihar)
Cause:Agriculture, Animal Husbandry, Dairying & Fisheries, Art & Culture, Biotechnology, Children
---
Antyaj Seva Samiti
Registration No & City: 1992-91/401, Chapra
Address:Vill.- Rasulpur, Ekma, Rasulpur, Distt.- Saran, Bihar
Cause:Agriculture, Education & Literacy, Health & Family Welfare, Information & Communication Technology, Labour & Employment, Nutrition
---
Shree Ram Darbar Sewa Samiti
Registration No & City: 135, Chapra
Address:Kunwar Toli,, Sanichara Bazar,, Manjhi,,,District- Saran,,State- Bihar,841313, Mobile- 7903342277
Cause:Animal Husbandry, Dairying & Fisheries, Art & Culture, Children, Differently Abled, Disaster Management
---
Ram Prit Kalyan Seva Samiti
Registration No & City: S000400, Chhapra
Address:Village- Kauru Dharu, Post- Manjhi, Chhapra, Saran
Cause:Animal Husbandry, Dairying & Fisheries, Art & Culture, Biotechnology, Children, Dalit Upliftment
---
Mangalam Gramin Vikas Sammiti
Registration No & City: 97/2009-10, Chhapra
Address:Vill- Kanhauli Manohar Tola Karta Ram Po- Puchhari, Ps- Baniapur Dist- Saran (Bihar)
Cause:Animal Husbandry, Dairying & Fisheries, Art & Culture, Children, Civic Issues, Dalit Upliftment
---
Institute Of Khadi Agriculture And Rural Development (Ikard)
Registration No & City: 563/93-94 , Taraiyan
Address:Vill Sangrampur Po Bhatgain Ps Taraiya Dist Saran Bihar
Cause:Children, Differently Abled, Education & Literacy, Health & Family Welfare, Human Rights, Labour & Employment
---
Sadbhawana Vikas Mandal
Registration No & City: 1391, Marhaura
Address:Atmain Road, Sabjee Market
Cause:Agriculture, Animal Husbandry, Dairying & Fisheries, Art & Culture, Children, Civic Issues
---
Sita Mahila Vikas Prakshishan Sansthan
Registration No & City: 2113, Saran
Address:Vill P.O.Mothaha, Vianagra, P.S.Marhaurah, Distsaran, Bihar
Cause:Agriculture, Art & Culture, Education & Literacy, Environment & Forests, Health & Family Welfare, Women's Development & Empowerment
---
Scwis Foundation
Registration No & City: 4176, Chapra Sadar
Address:At Kashi Bazar In Front Of Maharani Astha Po Bhagwan Bazarps Bhagwan Bazar Dist Saran Chhapra
Cause:Rural Development & Poverty Alleviation, Women's Development & Empowerment, Nutrition, Panchayati Raj, Prisoner's Issues, Right to Information & Advocacy
---
Savitri Katai Bunai Evam Mahila Vikas Kendra
Registration No & City: 1107, Chapra
Address:Vill And Po Basdeela Ps Jalalpur Dist Saran
---
Child Care Society
Registration No & City: 790/2004-05, Chapra
Address:Nagina Singh Colony,Gudari Chapra-841301
Cause:Children, Disaster Management, Dalit Upliftment, Education & Literacy, Environment & Forests, Health & Family Welfare
---
Dalit Gramin Vikas Sewa Sansthan
Registration No & City: 251/2004-05, Chapra
Address:Pojhi Prasa, Chapra, Saran
Cause:Agriculture, Animal Husbandry, Dairying & Fisheries, Art & Culture, Biotechnology, Children
---
Swami Vivekanand Manav Kalyan Ashram
Registration No & City: 47, Chapra
Address:Vill And Po And Ps Jalalpur Dist Saran
---
Nari Utthan Kendra
Registration No & City: 589/95-96, Chapra
Address:At-Saidpur Dighwara, Chapra
Cause:Agriculture, Animal Husbandry, Dairying & Fisheries, Art & Culture, Biotechnology, Children
---
Nai Parivartan Amnour
Registration No & City: 1737, Chapra
Address:Atamnaur, P.O.Amnaur, P.S.Amnaur
Cause:Agriculture, Animal Husbandry, Dairying & Fisheries, Art & Culture, Children, Dalit Upliftment
---
Bhabha Institute Of Social Services
Registration No & City: 372/91-92, Chapra
Address:At- Prabhunath Nagar, Po- Tandi, Ps- Chapra Muffasil, Distt- Saran (Bihar)
Cause:Children, Health & Family Welfare, Women's Development & Empowerment, Education & Literacy, Vocational Training
---
Vikas Vihar
Registration No & City: 338/1990-91, Chapra
Address:1St Floor, Chapra X-Ray Clinic, Gopeshwar Nagar, Chapra Bihar – 841301
Cause:Agriculture, Children, Civic Issues, Disaster Management, Dalit Upliftment, Drinking Water
---
Rural Youth Jan Seva Parishad
Registration No & City: 636, Chapra
Address:Dahiyawan Tola, Shikshak Colony, Chapra, District- Saran, Bihar-841301
Cause:Agriculture, Animal Husbandry, Dairying & Fisheries, Art & Culture, Biotechnology, Children
---
The Anjuman Educational And Social Welfare Trust
Registration No & City: 512, Siwan
Address:Village Mahboob Chapra,Post Badhariya District Siwan,Bihar Pin Code-841232
Cause:Art & Culture, Drinking Water, Education & Literacy, Aged/Elderly, Health & Family Welfare
---
Human Development And Welfare Society
Registration No & City: 886/2001-2, Chapra
Address:Vikas Nagar, Chandmari Road, Chapra Bihar-841301
Cause:Animal Husbandry, Dairying & Fisheries, Art & Culture, Children, Civic Issues, Dalit Upliftment
---
Association For Social Harmony And Art
Registration No & City: 179, Chapra
Address:C/Omd.Halim Vill- Bada Telpa (Takiya), Post- Chapra, Dist- Saran (Chapra), Bihar Pin- 841301
Cause:Art & Culture, Children, Civic Issues, Education & Literacy, Environment & Forests, HIV/AIDS
---
Baudh Vihar Mahila Vikash Sansthan
Registration No & City: 644/1992-93, Chapra
Address:At Po-Garkha, Via-Basant Road, Distt-Saran, Bihar, Pin Code -841311
Cause:Education & Literacy, Health & Family Welfare, Human Rights, Women's Development & Empowerment, Legal Awareness & Aid, Vocational Training
---
Institute Of Human Development Welfare And Care
Registration No & City: 655, Chapra
Address:V P-Affour, Ps-Khairah, Dist-Saran,Pin-841414
Cause:Rural Development & Poverty Alleviation, Women's Development & Empowerment, Agriculture, Animal Husbandry, Dairying & Fisheries, Biotechnology
---
Satya Vishwa
Registration No & City: 85/2004-05, Chapra
Address:At Saraswati Bhawan Main Road Gudari Bazar Chapra Saran Bihar 841206
Cause:Art & Culture, Children, Education & Literacy, Environment & Forests, Health & Family Welfare, Legal Awareness & Aid
---
Ramakrishana Mission Ashrama Chapra95727
Registration No & City: 138, Chapra
Address:Opposite Circuit House Latoo Maharaj Path Chapra
Cause:Any Other
---
Sanjeevani Seva Sadan
Registration No & City: 1292, Chapra
Address:At Shyam Chowk
Cause:Children, Civic Issues, Dalit Upliftment, Differently Abled, Drinking Water, Education & Literacy
---
New Core Centre Computers Private Limited
Registration No & City: U72300Br2015Ptc025168, Chapra
Address:Ncc Computers Mauna Pakari, Near Gandhi Chowk, Main Road Chapra
Cause:Education & Literacy, Human Rights, Information & Communication Technology, Rural Development & Poverty Alleviation, Urban Development & Poverty Alleviation, Vocational Training
---
Chetna Samekit Vikas Kendra
Registration No & City: 1095/2008, Chapra
Address:Chetna Samekit Vikas Kendra, Mohalla-Mouna,Po.-Chapra,Dist-Saran,Bihar, Pin-841301
Cause:Animal Husbandry, Dairying & Fisheries, Aged/Elderly, Agriculture, Art & Culture, Biotechnology
---
Daroga Prasad Roy Mahila Prashikshan Evam Audyogik Kendra
Registration No & City: 484, Chapra
Address:Village – Sutihar, P.O. – Sutihar, , District – Saran, State – Bihar, Pin Code – 841222
Cause:Animal Husbandry, Dairying & Fisheries, Aged/Elderly, Agriculture, Art & Culture, Children
---
Swami Vivekananda Sangh Kohabarawa
Registration No & City: 1386, Chapra
Address:Villagekohabarawa (Arya Nagar), P.O.Badlu Tola (Khaira)
Cause:Agriculture, Animal Husbandry, Dairying & Fisheries, Art & Culture, Children, Differently Abled
---
Mateshwari Sewa Samiti
Registration No & City: 822, Chapra
Address:Villagemehiyan, P.O.Gurukul Mehiyan, P.S.Chapra Mufasil
Cause:Agriculture, Animal Husbandry, Dairying & Fisheries, Art & Culture, Children, Civic Issues
---
Global Jan Samaj Seva Kendra
Registration No & City: 663, Saran
Address:At.-Vill.-Raipura, P.O.-Garkha, P.S.-Bheldi, Block-Amnaur, District-Chapra, (Saran) Bihar, Pin No.-841311
Cause:Health & Family Welfare
---
Nav Jagriti
Registration No & City: 334, Chapra
Address:At: Sikati, Po: Anjani Via Parsaps. Parsa District: Saran Bihar-841219
Cause:Children
---
Bala Ji Educational Trust
Registration No & City: 8310, Chapra
Address:Village ,Kauri Bir,Baksandparsa, Saran Chapra
Cause:Education & Literacy
---
Samaroh Trust
Registration No & City: 15/2017, Chapra
Address:Naya Jaan Tola Near Rajendra College More
Cause:Children, Dalit Upliftment, Differently Abled, Disaster Management, Drinking Water, Education & Literacy
---
Ganga Tatiya Vikas Sansthan
Registration No & City: 204/1992-93, Saran
Address:Vill- Lakshmipur Kakadhiya, Po- Dighwara, Sub. Div.- Sonepur, Dist- Chapra(Saran)- 841207 (Bihar)
Cause:Agriculture, Animal Husbandry, Dairying & Fisheries, Art & Culture, Biotechnology, Children
---
Saraswati Shishu Vidya Mandir
Registration No & City: 141, Chapra
Address:Darshan Nagar
Cause:Education & Literacy
---
Udasin Gurukul Ved Vedang Vidhyalay Trust
Registration No & City: 97, Chapra
Address:Vill- Kishunpur Harpur Shivalay, Ps- Jalalpur
---
Sona Educational And Welfare Society
Registration No & City: S0000002, Chapra Saran
Address:Ramkrishnapuri,Masumganj, Bhagwan Bazar,Chapra,District-Saran,Bihar
---
Saraswati Edu Care Institute Private Limited
Registration No & City: U80902Br2016Ptc031580, Siwan
Address:Behind Umashankar Singh Petrol Pump, New Adarsh Nagar, Chapra Road, Siwan- 841226
Cause:Vocational Training
---
Shakun Foundation
Registration No & City: 3051, Saran
Address:C/O Mr. Rajendra Kumar Singh, Mateshwari Niwas, Kachahri Station Road, Salempur, Chapra Saran
Cause:Animal Husbandry, Dairying & Fisheries, Art & Culture, Children, Dalit Upliftment, Differently Abled
---
Jai Prabha Foundation
Registration No & City: 305, Chapra
Address:Vill Po-Lalatola,Sitabdiryaps-Rivilganj Dist-Saran (Bihar) 841312
---
Baba Vikas Sansthan
Registration No & City: 639, Chapra
Address:At-Amnour ,Po P.S-Amnour Dist-Saran, Bihar-841401
Cause:Rural Development & Poverty Alleviation
---
New Gramin Vikas Evam Mahila Kalyan Samiti
Registration No & City: 2840, Chapra
Address:Villagetarwan, P.O.Trwan, P.S.Dariyapur
Cause:Agriculture, Animal Husbandry, Dairying & Fisheries, Art & Culture, Children, Dalit Upliftment
---
Fact
Registration No & City: 1933, Chapra
Address:Chandan Kumar Fact Lah Bazar, Chapra (Saran), Bihar Pin-841301
Cause:Art & Culture, Children, Dalit Upliftment, Education & Literacy, Environment & Forests, Food Processing
---
Saran Zila Khadi Gramodyog Sangh
Registration No & City: 28/1973, Chapra
Address:Dahiyawan Tola Chapra Saran Pin 841301
Cause:Micro Small & Medium Enterprises, Micro Small & Medium Enterprises
---
Satyanarayan Rajeshwari Educational Welfare Trust
Registration No & City: 6993/2014, Chapra
Address:At- Vill- Pir Maker, (Dehi), Po Ps- Maker, Dist- Saran, 841215
Cause:Agriculture, Animal Husbandry, Dairying & Fisheries, Children, Disaster Management, Drinking Water
---
Dewanti Devi Educational And Social Trust
Registration No & City: 571/2013, Saran
Address:Vill. Shankar Dih Ps Poparsa,District- Chapra (Saran) ,Bihar-841219
Cause:Health & Family Welfare
---
Triguna Seva Sansthan
Registration No & City: 347, Chapra
Address:Village – Kakarhat, P.O. – Kakarhat, Block – Dariyapur, District – Saran, State – Bihar, Pin Code – 841222
Cause:Animal Husbandry, Dairying & Fisheries, Agriculture, Art & Culture, Children, Civic Issues
---
Sri Ramayan Prasad Foundation For Developmentand Research Studies
Registration No & City: Iv-22, Chapra
Address:Kathari Bagh Road, Near Subham Transport
Cause:Aged/Elderly, Agriculture, Art & Culture, Children, Civic Issues, Differently Abled
---
Sanskriti Educational Foundation
Registration No & City: G601646, Chapra
Address:Dahiyawan Tola, Teachers Colony, Near Jagdam College, Chapra, Saran, Bihar
---
Ganga Devi Memorial Trust
Registration No & City: 6275, Chapra
Address:Gdmt, C/O Devendra Nath Dikshit, Prbhunath Nagar
Cause:Art & Culture, Children, Dalit Upliftment, Information & Communication Technology, Women's Development & Empowerment, Agriculture
---
Moral Association For Nature And Society
Registration No & City: 777 / 2004-2005, Chhapra
Address:Moral Association For Nature And Society Manas North Of Tanuja Vivah Bhawan Prabhunath Nagar, Dahiyawan Tola Tanri Chapra841 302 Distsaran, Bihar
---
Sona Welfare Seva Sansthan
Registration No & City: 1512, Garkha
Address:Sona Welfare Seva Sansthan Vill Akhtiyarpur Po- Garkha Bihar – 841311
---
Ravidas Ambedkar Vichar Manch Trust
Registration No & City: 889, Saran
Address:At P.O.- Kudarbadha, Via- Basant, P.S.- Garkha, District- Saran-841202 (Bihar)
Cause:Agriculture, Animal Husbandry, Dairying & Fisheries, Art & Culture, Biotechnology, Children
---
Rural Youth Co Ordination Centre
Registration No & City: 7, Chapara
Address:At Po-Amnour Distt-Saran
Cause:Animal Husbandry, Dairying & Fisheries, Art & Culture, Children, Disaster Management, Drinking Water
---
Sevapuram
Registration No & City: 432/1994-95, Saran
Address:At P O Amnour District Saran Bihar
Cause:Art & Culture, Children, Education & Literacy, Environment & Forests, Health & Family Welfare
---
Daroga Prasad Ray Gramin Vikash Sansthan
Registration No & City: 63, Parsa
Address:Villagebariyarpur, P.O.Bheldi
Cause:Agriculture, Animal Husbandry, Dairying & Fisheries, Civic Issues, Dalit Upliftment, Differently Abled
---
Sarvodaya Jan Vikas Foundation
Registration No & City: 33, Chhapra
Address:Vill- Bankerwan, P.O.- Parsauna, P.S.- Parsa, District- Saran (Bihar)
Cause:Agriculture, Animal Husbandry, Dairying & Fisheries, Art & Culture, Biotechnology, Children
---
Reja Educational Health And Social Welfare Trust
Registration No & City: 145/15, Sikta
Address:Murli Parsauni, Ward No.06, Block- Sikta (West Champaran) Bihar 845307
Cause:Any Other, Children, Education & Literacy, Food Processing, Health & Family Welfare, Minority Issues
---
Madhupuri Vikash Sansthan
Registration No & City: 027695, Sitamarhi
Address:At-Dishanpur, Dhodhani. Tole-Mushari, Po P.S-Parsauni, Distt-Sitamarhi-843325 (Bihar)
Cause:Agriculture, Children, Education & Literacy, Health & Family Welfare, Information & Communication Technology
---
Sri Ram Foundation Seva Sansthan
Registration No & City: 1115/2002-03, Sheohar
Address:Village Parsaunigop P O Sonaul P S Punarhiya District Sheohar Bihar 843334
Cause:Art & Culture, Children, Drinking Water, Education & Literacy, Environment & Forests, Health & Family Welfare
---
Jamia Abubakar Siddique Al-Islamia
Registration No & City: 1286, West Champaran
Address:Madni Mohalla, Brindaban P.O Daniyal Parsauna Distt. West Champaran (Bihar)
---
New Life Welfare Society
Registration No & City: S000395, Bettiah
Address:Mansha Tola, Ward No 04, P.O. Barwat Parsarain , P.S. Mufassil Bettiah West Champaran
Cause:Civic Issues, Health & Family Welfare, Any Other
---
Afsa Foundation
Registration No & City: 1041/2015-16, Sitamarhi
Address:Vill- Dema, P.O.-Madanpur, P.S.- Parsauni, District- Sitamarhi
Cause:Agriculture, Animal Husbandry, Dairying & Fisheries, Art & Culture, Biotechnology, Children
---
Jan Shikshan Sansthan Sonepur Saran
Registration No & City: 78, Sonpur
Address:Gandhi Swaraj Ashram Campus Sonpur, Saran, Pin 841101
Cause:Youth Affairs
---
Shaheed Maheshwar Smarak Sansthan
Registration No & City: 512, Saran
Address:Village And Post-Sonepur, Saran, Bihar,841101
Cause:Agriculture, Drinking Water, Education & Literacy, Health & Family Welfare, Labour & Employment, Panchayati Raj
---
Samaj Vikash Sangathan
Registration No & City: 453, Sonepur
Address:Villagebadurahi, P.O.Sonepur
Cause:Children, Civic Issues, Education & Literacy, Environment & Forests, Micro Finance (SHGs), Micro Small & Medium Enterprises
---
Ghar Sansar Sansthan
Registration No & City: 119/1998-99, Saran
Address:Vill P.O.- Garhitir Bhagwan Bazar, Saran
Cause:Agriculture, Animal Husbandry, Dairying & Fisheries, Art & Culture, Biotechnology, Children
---
Sarswati Pustakalay Awam Jan Kalyan Vikas Sansthan
Registration No & City: 571, Saran
Address:Vill P.O.-Khairah, Prakhand-Nagra (Saran)
---
Youth Welfare Trust
Registration No & City: 150, Saran
Address:Janta Bazar, Near High School Mod, Lahladpur, Saran, Bihar, 841206
Cause:Agriculture, Animal Husbandry, Dairying & Fisheries, Children, Education & Literacy, Environment & Forests
---
Scwis Foundation
Registration No & City: 515, Chhapra
Address:At Kashi Bazar In Front Of Maharani Astha Po Bhagwan Bazarps Bhagwan Bazar Dist Saran Chhapra
Cause:Science & Technology
---
Sugam India Society
Registration No & City: 80, Sonpur
Address:At- Baijalpur Po- Sonpur Saran (Bihar) 841101
Cause:Education & Literacy, Health & Family Welfare, Labour & Employment, Vocational Training, Any Other
---
Budh Ram Ray Samaj Seva Sansthan
Registration No & City: 1424/2008-09, Saran
Address:Vill Jahari Pakri Kewari Kala (Sarivan Chowk) Po Pakri Mahmad Dist Saran
---
Jagdish Khadi Evam Gramodyog Vikas Sansthan
Registration No & City: 566, Saran
Address:Sutihar Navada, P.O.-Sutihar, P.S.-Derani, Distt.-Saran (Bihar).-841222
---
Nav Sarvoday Samaj Kalyan Sansthan
Registration No & City: 609, Saran
Address:Near Power House, Patel Nagar Sonpur, Saran
---
Swargiya Krishndeo Singh Gramin Vikas Sansthan
Registration No & City: 250, Saran
Address:Vill Po.Nautan District – Saran
Cause:Art & Culture, Children, Disaster Management, Education & Literacy, Environment & Forests, Health & Family Welfare
---
Aulia-E-Kram Foundation
Registration No & City: 4908, Saran
Address:East Of Jaitpur College, P.O. P.S.Daudpur
Cause:Civic Issues
---
Nand Kishor Prasad Kalyan Seva Sansthan
Registration No & City: 1621, Mandir Pur
Address:Pandit Pur, Dist Saran Bihar
---
Jan Vrudhashram
Registration No & City: S000785, Hajipur
Address:Garamsarangipo- Vishunpur Bandeybhaya -Bhagwanpurhajipurvaishali844114 Bihar
Cause:Children, Education & Literacy, Health & Family Welfare, Panchayati Raj, Women's Development & Empowerment
---
Harendra Educational Agro And Welfare Society
Registration No & City: 886/2001-02, Chhapra
Address:At- Vikas Nagar, Chandmari Road, P.O.- Tari, P.S.- Muffasil , Chhapra, District- Saran-841301 (Bihar)
Cause:Agriculture, Animal Husbandry, Dairying & Fisheries, Art & Culture, Biotechnology, Children
---
Mission Life Welfare Society
Registration No & City: 1017/2015-16, Saran
Address:C/O- Nasir Ali, Vill-Mangalpal Murtuja,Po-Tarwa Magarpal,Ps-Dariyapur,Dist-Saran ,Bihar 841101
Cause:Health & Family Welfare, Information & Communication Technology, Women's Development & Empowerment, Youth Affairs
---
Imkanat Welfare Society
Registration No & City: 1471/2007-08, Saran
Address:Atjaitpur, P.O.P.S.Daudpur
Cause:Civic Issues
---
Madho Kishori Social Welfare And Educational Trust
Registration No & City: 5769/2014, Saran
Address:Dhanadih, P.O.-Yogiya, P.S.-Rasulpur, Dist.-Saran (Bihar) 841212
Cause:Agriculture, Animal Husbandry, Dairying & Fisheries, Art & Culture, Biotechnology, Children
---
Ishwari Seva Sansthan
Registration No & City: 295, Saran
Address:Village-Kondh,Post-Rampur Rudra,Police Station-Panapur,District-Saran,Bihar-841424
Cause:Vocational Training
---
Swayam Foundation Trust
Registration No & City: 1740, Sonpur
Address:Dudhailla Gachhi, Sonpur, Saran ,Bihar
Cause:Vocational Training
---
Lok Kalyan Kendra Pitaudhi
Registration No & City: 826/2001-02, Baniyapur
Address:Vill.-Pithauri, P.O-Paigambarpur, P.S-Baniyapur, Distt.-Saran (Bihar)
Cause:Agriculture, Animal Husbandry, Dairying & Fisheries, Art & Culture, Biotechnology, Children
---
Dr Shaheen Neshat Memorial Trust
Registration No & City: 6746/2001, Mashrak
Address:West Of Police Station Shamim Manzilmashrak 841417 Saran Bihar
---
Maharshi Sridhar Baba Swasthya Evamjan Kalyan Kendra
Registration No & City: 501, Saran
Address:Sarai Vaks, Postsarai Vaks, District – Saran, Bihar
---
Maa Lalti Devi Sewa Samiti
Registration No & City: S000007, Chhapra
Address:Vill- Ramnagar ,Po- Sadha,Ps- Muffasil, Dist- Saran Bihar
Cause:Agriculture, Animal Husbandry, Dairying & Fisheries, Art & Culture, Children, Civic Issues
---
Shiksha
Registration No & City: 1571, Sonpur
Address:Shiksha Avenue, Near Gautam Chowk, Dudhailla Gachi, Sonpur, Saran
Cause:Animal Husbandry, Dairying & Fisheries, Aged/Elderly, Agriculture, Art & Culture, Biotechnology
---
Sarvoday Gramin Vikas Sanstha Vaishali
Registration No & City: 587, Saran
Address:Aashray Near Guj Grah Chwok Ramlakhan Das Marg Sonpur Saran Bihar 841101
Cause:Animal Husbandry, Dairying & Fisheries, Labour & Employment, Micro Small & Medium Enterprises, Nutrition, Rural Development & Poverty Alleviation
---
Rahat Society
Registration No & City: S000521, Saran
Address:Villjaitpur, P.O.P.Sdaudpur
Cause:Civic Issues
---
Udyanchal Seva Sansthan
Registration No & City: 108/2000, Saran
Address:Vill Madhopur Po Chainwa Dist Saran Pin 841204
Cause:Animal Husbandry, Dairying & Fisheries, Aged/Elderly, Agriculture, Art & Culture, Biotechnology
---
Gyan Sarovar
Registration No & City: 594/90-91, Sonpur
Address:Gyan Sarovar,Pravejabad,P.O-Sonpur,Distt-Saran,Bihar,Pincode-841101
Cause:Animal Husbandry, Dairying & Fisheries, Aged/Elderly, Agriculture, Art & Culture, Children
---
Adarsh Lok Kalyan Sansthan
Registration No & City: 721, Saran
Address:Vill.Tekniwas, P.O.Kachnar, P.S.Rivilganj, Districtsaran
Cause:Agriculture, Animal Husbandry, Dairying & Fisheries, Art & Culture, Biotechnology, Children
---
Sampurn Drishti
Registration No & City: 948, Chhapra
Address:Village Maksudpur, P.O.Paiga, District- Saran, Pin-841218
Cause:Agriculture, Animal Husbandry, Dairying & Fisheries, Art & Culture, Children, Civic Issues
---
Sakhiyaro Mahila Nav Jagran Samiti
Registration No & City: 68, Saran
Address:Gangoi Samkauriya
---