Find the most comprehensive list of NGO in Sivasagar, situated in Assam. Sivasagar has a 1150253 population and an area 2668 km², There are more than 18+ registered NGO's in Sivasagar, Assam, India. All the NGO's here in this list are Registered in Assam. If you find any false information in this list, please report us with NGO details. Also, If you're a NGO worker, than you can list your NGO in Sivasagar list by filling the form from the home page of Ngo4you.com.
List of NGO in Sivasagar, Assam
Human Welfare Society
Working for– Human Welfare organization dedicated working for Agriculture, Education & Literacy, Health & Family Welfare, HIV/AIDS, Human Rights, Legal Awareness & Aid.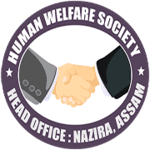 Detail:-
Founded- 2012
Phone number- +91 9401537594
Address- H.O- Bapuji Path, Nazira, P.O. Nazira, Sivasagar 785685, Assam, India
Email- hwsnzr@gmail.com
Website- http://www.hwsassam.org/
Bhagya Lakshmi Anchalik Sishu Kalyan Kendra
Working for– BLASKK organization dedicated working for Development of Children and Women of Rural/Urban areas, Socio-Economic, Educational, and Environmental.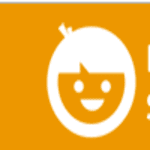 Detail:-
Founded– 2014
Phone number– +91 9954259926
Address– Bandormari Gaon,P.O. Nohat, Sivasagar 785662, Assam, India
Email– baskkngo@gmail.com
Website– http://www.baskkngo.org/
Nava Uddit Somaj
Registration No & City: Rs/Siva/256/F/278, Sivasagar
Address:Vill: Amguri P.O: Meteka, Assam
Cause:Children, Drinking Water, Education & Literacy, Nutrition, Art & Culture, Civic Issues
---
Ashirbad
Registration No & City: Siva/256/F/27, Sivsagar
Address:Borbam Chutia Gaon, Po – Amguri, Dist – Sivsagar, Pin – 785680, Assam
Cause:Children, Education & Literacy, Environment & Forests, Health & Family Welfare, Micro Finance (SHGs), Sports
---
Kalyan Mission Society
Registration No & City: Rs/Siva/256/F/45, Nazira
Address:Nazira, No – Kopohua (Joykhemdang), Assam
Cause:Agriculture, Animal Husbandry, Dairying & Fisheries, Biotechnology, Children, Differently Abled
---
Social Unity For People
Registration No & City: Rs/Siva/256/F/68 Of 2016-2017, Sivasagar
Address:Banmukh, P.O: Banmukh, Dist:Sivasagar, , Assam
Cause:Animal Husbandry, Dairying & Fisheries, Art & Culture, Children, Differently Abled, Disaster Management
---
Krishak Nyas
Registration No & City: Rs/Siva/256/66 Of 1996-1997, Sivasagar
Address:Krishaknyas Gaurisagar Po – Gaurisagar Ps – Gaurisagar Dist – Sivasagar State – Pin – 785664, Assam
Cause:Animal Husbandry, Dairying & Fisheries, Agriculture, Art & Culture, Disaster Management, Education & Literacy
---
Jeeva Suraksha
Registration No & City: Rs/Siva/256/E/82, Sivasagar
Address:204, Swahid Binu Das Road, Phukan Nagar, Sivasagar, Assam
Cause:Agriculture, Art & Culture, Children, Education & Literacy, Environment & Forests, Health & Family Welfare
---
Sundar Ngo
Registration No & City: Siva/256/E/163, Sivasagar
Address:Vill Katiori P O Bamrajabarip S Demow Sivasagar District Pin 785671 , Assam
---
North East Development Forum
Registration No & City: Rs/Gola/239/B/07, Sivasagar
Address:Nh 37 Zoon Nagar Bhatiapar Sivasagar , Assam
Cause:Children, Civic Issues, Disaster Management, Drinking Water, Education & Literacy, Aged/Elderly
---
North East India Research Forum
Registration No & City: Rs/Siva/256/F/321 Of 2015-16, Sivasagar
Address:H.O. Gargaon College P.O. Simaluguri Pin – 785686, Assam
Cause:Children, Education & Literacy, HIV/AIDS, Human Rights, Legal Awareness & Aid, Panchayati Raj
---
Eduvision
Registration No & City: Rs/Siva/256/F/21 , Sivasagar
Address:Old Amolapatti , Gohain Chowk, Assam
Cause:Art & Culture, Education & Literacy, Children, Health & Family Welfare, Labour & Employment, New & Renewable Energy
---
Shape Society For Human Advancement And Promotion Of Employment
Registration No & City: Rs/Kam/240/R/116 Of 2002-2003, Sivasagar
Address:Jyotinagar, B.G. Road, Sivasagar Pincode: 785640, Assam
Cause:Animal Husbandry, Dairying & Fisheries, Children, Disaster Management, Education & Literacy, Aged/Elderly
---
Akangshya Ngo
Registration No & City: Siva/256/F/313 Of 2015-16, Sivasagar
Address:Kushal Path Demow, Po Demow, 785662, Assam
Cause:Agriculture, Art & Culture, Disaster Management, Environment & Forests, Health & Family Welfare, HIV/AIDS
---
Associated Gramya Unnayan Society
Registration No & City: 2911 0F 1988-89, Sivasagar
Address:Bogidole Panch Ali Po: – Bogidole, Assam
---
Manab Kalyan Parishad
Registration No & City: Siva/256/B/30 Of 2008, Sivasagar
Address:Purnapattyp.O. – Sivasagarp.S. – Sivasagar, , Assam
Cause:Children
---
Society For Affected Village And Environmental Development
Registration No & City: Rs/Sib/256/A/67, Sivasagar
Address:Taxi Mothadang Village, P.O.: Chaulkara, Dist: Sivasagar, Pin : 785640, Assam
Cause:Agriculture, Children, Environment & Forests, Legal Awareness & Aid, Rural Development & Poverty Alleviation, Women's Development & Empowerment
---
Nitaipukhuri Rastravasha Mahavidyalay Parichalana
Registration No & City: Rs/Siva/256/C/24, Sivasagar
Address:Vill – Nitai Pukhuri P.O – Nitai Pukhuri P.S – Demow Dist – Sivasagar Pin – 785671, Assam
---
Jewti Ngo
Registration No & City: Rs/Siva/256/C/02 Of 2010-2011, Sivasagar
Address:Vill Suraguri Koibatta Gaon P. O Dikhowmukh P.Sgorisagar Pin 785664, Assam
Cause:Agriculture, Animal Husbandry, Dairying & Fisheries, Art & Culture, Children, Disaster Management
---