Find the most comprehensive list of NGO in Yadgir, situated in Karnataka. Yadgir has a 1172985 population and an area 5225 km², There are more than 34+ registered NGO's in Yadgir, Karnataka, India. All the NGO's here in this list are Registered in Karnataka. If you find any false information in this list, please report us with NGO details. Also, If you're a NGO worker, than you can list your NGO in Yadgir list by filling the form by at Ngo4You.com.
List of NGO in Yadgir, Karnataka
Siddarth Rural Education Development Society
Working for– SREDS organization dedicated working for Education and Skill Development for Youth.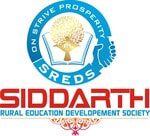 Details:-
Phone number– 9972555953 and 9916383783
Address– Rajgruha House No 8-1-75/53, Ward No 10, Near Christ King School Dr Ambedkar Nagar Shorapur 585224, Yadgir Karnataka,India
Email– siddarthreds@gmail.com
Website– https://siddarth.1ngo.in/
Mathashree Raith Shakti Gumpu
Registration No & City: YGR-S392-2012-13, YADGIR
Address:Nandepalli Tq,Dist,Yadgir
Cause:Any Other
---
Navodhaya Samskrutika Yuvaka Sangha
Registration No & City: YGR-S39-2016-17, Shahapur
Address:No:17,Kolluru Tower,Mainroa Shahapur, Yadgir
Cause:Art & Culture, Agriculture, Children, Dalit Upliftment, Differently Abled, Disaster Management
---
Navachaitanya Grameenabhivruddhi Mattu Shikshan Samsthe
Registration No & City: YGR-S16-2014-15, YADGIR
Address:R/O Laxmi Nagar Gurumitkal Tq Dist Yadgir
Cause:Art & Culture, Children, Dalit Upliftment, Differently Abled, Education & Literacy, Aged/Elderly
---
Afalah Eduaional And Minority Sociel Welfar Trust
Registration No & City: BK IV/50/13-14, SHAHAPUR
Address:Adilpur Taluk Shahapur Dist Yadgir
---
Varun Trust
Registration No & City: 110/2010-11, Yadgiri
Address:Gandhi Nagar Yadgiri
Cause:Urban Development & Poverty Alleviation
---
Valmiki Seva Sangha
Registration No & City: 429/1998-99, shorapur
Address:Shree Valmiki Seva Sanghasecretary Jalla Mohalla Old Bus Stand Shorapur 585224Dist Yadgirikarnataka
---
Marhaba Educational Charitable And Welfare Trust
Registration No & City: BK IV 12/04-05, RANGAMPET
Address:Near Munwar Basha Darga Post Rangampet Tq Shorapur Dist Yadgir
Cause:Children, Education & Literacy, Food Processing
---
Nivedita Educational Trust
Registration No & City: 18/1993-94, YADGIRI
Address:Sadar Darwaz Opp C.M.C Office Yadgiri Tq Dist Yadgiri 585201
Cause:Education & Literacy
---
Amma Education & Rural Development Trust (R)
Registration No & City: 193/2016-17, UKKINAL
Address:C/O: Ukkinal Tq: Shahapur Dist: Yadgirpin Code: 585309
Cause:Agriculture, Education & Literacy, Housing, Panchayati Raj, Rural Development & Poverty Alleviation, Any Other
---
Samatha Trust
Registration No & City: YDG-4-00052-2015-16, SHAHAPUR
Address:Ambedkar Nagar Doranahalli Tq- Shahapurdistrict- Yadgirpincode-585223 State- Karnatakamob- 8197767727
---
Veerendra Patil Vividodesha Seva Sangha
Registration No & City: 767/1998, YADGIRI
Address:Hunsagi Tq Shorapur Dist Yadgiri Near Talikoti Road Bus Stand – 585521
Cause:Aged/Elderly
---
Shree Shiva Shikshana Mattu Grameenabhivrudhi Samsthe Naganur
Registration No & City: UNIA/V-3/354/2016-17, SHORAPUR
Address:Shree Shiva Computer Center Naganur Taluk; Shorapur Dist;Yadgir
Cause:Education & Literacy, Environment & Forests, Land Resources, Rural Development & Poverty Alleviation
---
Compassion Charitable Trust
Registration No & City: YDG-4-00035-2014-15, Yadgir
Address:68, Near Shakuntala Primary School, Opp Shubham Petrol Bunk, Adarsh Nagar, Yadgir
Cause:Agriculture, Art & Culture, Children, Education & Literacy, Health & Family Welfare
---
Akshata Mahila Mandal
Registration No & City: 731/2008-09, YADGIRI
Address:H.No. 30426, Asar Mohala, Near Dayanand School Yadgiri, Tq
Cause:Aged/Elderly
---
Aniketana Trust
Registration No & City: YDG-4-00057-2011-12, YADGIR
Address:At Basavanthpur Post Thanagundi Tq
Cause:Art & Culture
---
Marahaba Arabik Education Society
Registration No & City: 50/92, SHORAPUR
Address:H.No 11-3-81 Near Munwar Basha Darga Post Rangampet Tq, Shorapur Dist Yadgir
Cause:Education & Literacy
---
Vishwa Vidya Samste
Registration No & City: 116/84-85, YADGIR
Address:Sadar Darwaz Opposit City Municipal Officeyadgiir 585201 Karnataka
---
Da Pam Puttaraja Seva Samiti
Registration No & City: 675, yadagir
Address:Yadgir Taluk Yadagiridistrict
Cause:Art & Culture
---
Dildar Educational And Minority Social Welfare Trust
Registration No & City: 17/2013-14BK IV, Shorapur
Address:H.No. 13/2/35 Dhulpet Mohalla Timmapur Tq, Shorapur Dist, Yadgir
Cause:Education & Literacy
---
Rashtriya Gramina Abhivruddi Seva Sanga
Registration No & City: 472, SHORAPUR
Address:Rashtriya Gramina Abhivruddi Seva Sanga Yadahalli Post: Arakera(J)-585216. Office: Kumbarpeth Ganja Basavanagar, Shorapur-585290 Dist: Yadgiri
---
Shree Veerabhadreshwara Shikhshana Hagu Grameenabhivruddhi Samsthe
Registration No & City: YGR-S66-2016-17, Yadgir
Address:Shree Veerabhadreshwara Shikhshana Hagu Grameenabhivruddhi Samsthe Peth Ammapur At Post:Peth Ammapur Taluk:Shorapur Dist:Yadgirpin Code:585290
Cause:Education & Literacy, Rural Development & Poverty Alleviation, Vocational Training, Women's Development & Empowerment, Any Other
---
Shweta Shikshana Hagu Grameena Abhivruddhi Seva Samsthe
Registration No & City: YGR-S367-2012-13, Shahapur
Address:At Post Kannekolur, Tq Shahapur, Dist Yadgir 585223
---
Late Uttappa Hanumanta Narayani Memorial Educational & Rural Development T
Registration No & City: 51/2013-14, SAIDAPUR
Address:Lata Uttappa Hanumanta Narayani Memorial Educational R/O Saidapur Tq Dist Yadgiri
Cause:Animal Husbandry, Dairying & Fisheries
---
M.S Devdurgi Educatinal And Minority Welfare Trust
Registration No & City: BK IV 74 2010-11, Shahapur
Address:Street Khawaspura Tqshahapur Dist Yadgir Karnataka
Cause:Children, Dalit Upliftment, Drinking Water, Education & Literacy, Aged/Elderly, Environment & Forests
---
Dr. B R Ambedkar Trust
Registration No & City: SHP-4-39/2010-11, WADAGERA
Address:Dr .B.R. Ambedkar Trust(R) Wadagera Tq Wadagera Dist Yadgiri 585355 Karnataka State
Cause:Education & Literacy, Aged/Elderly, Health & Family Welfare, HIV/AIDS, Any Other
---
Maharaj Education And Rural Development Trust
Registration No & City: 14, YADGIRI
Address:Maharaj Education And Rural Development Trust Chirandivi Nagar Hydrabad Road Yadgiri 585202
Cause:Agriculture
---
Khadriya Educational And Charitable Society
Registration No & City: GLB-S1422-2007-08, GOGIPETH
Address:Moti Bazaar Gogipeth Taluk Shahapur District Yadgir
Cause:Education & Literacy
---
Pratispandana Samskrutika Sangha
Registration No & City: 309, Yadagir
Address:Kembavi Surpur Taluk Yadagiri, Karnataka, India
Cause:Art & Culture
---
Sofi Education Development Society
Registration No & City: 928-2009-10, Shahapur
Address:Street Khawaspura Tqshahapur Dist Yadgir Karnataka
Cause:Art & Culture, Children, Dalit Upliftment, Differently Abled, Drinking Water, Education & Literacy
---
Shree Bhagyalaxmi Mahila Swa Sahaya Sangha
Registration No & City: YGR-S267-2013-14, YADGIRI
Address:Kollur M Tq Shahapur Dist Yadagiri State Karnayaka
Cause:Rural Development & Poverty Alleviation
---
Taiba Trust Rangampet
Registration No & City: 52/99-2000, RANGAMPET
Address:Rangampet Tq, Shorapur Dist Yadgir
Cause:Education & Literacy, Health & Family Welfare, Dalit Upliftment, Differently Abled, Drinking Water, Aged/Elderly
---
Sri Balaji Education And Rural Development Trust
Registration No & City: 31, YADGIRI
Address:Sri Balaji Education And Rural Development Trust Yadgiri Dr. B.R Ambedkar Nagar Yadgiri 585202
Cause:Agriculture
---
Nagamma
Registration No & City: KA260002WR99, YADGIR
Address:Govt Childernshome For Girls Near Subham Petrol Bunkjain Colony, Yadgir
Cause:Children
---
Dr.B.R Ambedkar Vivodddesha Sangha
Registration No & City: 2026:06-07, YADGIR
Address:Dr B R Ambedkar Vividoddesha Sangha Allipur Taluka Yadgir Dist Yadgir 585202
---
Nava Jeevan Grameenabhivruddhi Mattu Shikshan Samsthe
Registration No & City: YGR-S473-2013-14, YADGIR
Address:Nava Jeevan Grameenabhivruddhi Mattu Shikshan Samsthe Nazareth Coloney Hosali Cross Hyderabad Road Yadgiri 585202
Cause:Differently Abled
---
Sri Jagalingeshwara Educational Trust
Registration No & City: Bookiv 12/2011-12, Yadgir
Address:Near Sri Jaglingeshwara Templehandarki, Tq Yadgir, Karnataka, India
Cause:Agriculture, Animal Husbandry, Dairying, Art & Culture, Children, Civic issues, Differently Abled, Disaster Management, Drinking Water, Environment, Food Processing, Labor & Employment, Right to Information
---
Shree Bhagiratha Shikshana Mattu Gramin Abhivruddhi Samsthe
Registration No & City:Ygr-s390-2015-16, Yadagir
Address:Waganagera Tq Shorapur, Yadagir, Karnataka, India
Cause:Agriculture, Art & Culture, Education & Literacy, HIV/AIDS, Labour & Employment, Legal Awareness, Micro Small & Medium Enterprises, Rural Development & Poverty Alleviation, Vocational Training, Women's Development & Empowerment
---