The Non-Governmental Organizations (NGO) in Jaipur, Rajasthan is available in many different categories like Health, Girl Child education, Differently abled children, Education, and more. You must know about all that categories of NGO in Jaipur so that in case you want to connect with them or have some work so you have the contact details to reach them out.
Below you get the information of different categories of NGO's with their aim and the information through which you can connect with them and also get to know about their working. You can search for any non-government organization (NGO's) in any corner of the whole of India by visiting the Ngo4you site.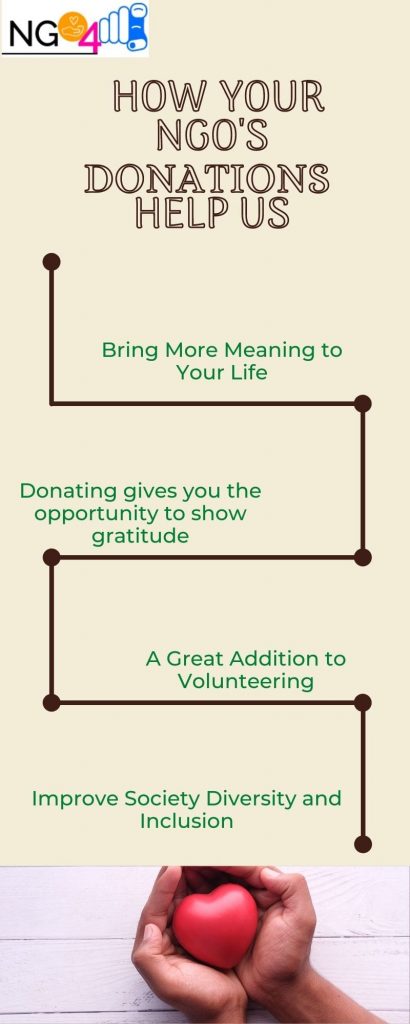 The 10 foremost NGOs in Jaipur
1. DISHA FOUNDATION
WORKING FOR -: The Differently Abled children AIM -: Disha Foundation was founded by Mrs. P. N kavoori and her main aim is to provide special education at the Centre of differently abled children. She established the organization with the support from Rajmata Gayathri Devi and full family in the year 1997. The organization has all the facilities for the children so that they can do everything with maximum potential. They also implemented acts and policies in the state and listen to the grievances of people with disabilities across the state.
Details -:
Founded -: 1995
Address -: Pt. T.N Mishra Marg, Nirman Nagar-C, Jaipur 302019, Rajasthan
Website -: http://www.dishafoundation.org/
Email -: disha@dishafoundation.org
2. GRAM CHETNA KENDRA
WORKING FOR -: Environmental concern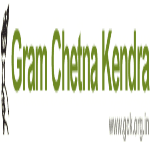 AIM -: Gram Chetna Kendra was founded by a group of socially conscious individuals of khedimilak district of Jaipur, Rajasthan. They are concerned about various educational, social, health care services in the huge populations of rural masses. Their determination for the capacity building in the society involving promotions for breastfeeding garnered respect internationally for which they were given appreciation certificate by the World alliance for Breast Feeding Action (WABA).
Details -:
Founded -: 1986
Address -: Khedi Milak, Via-Renewal Jaipur, Rajasthan 303603
Phone no -: 09829017134
Website -: http://www.gck.org.in/
Email -: gck_1989@yahoo.com & info@gck.org.in
3. POSITIVE WOMEN NETWORK OF RAJASTHAN
WORKING FOR -: Health
AIM -: This Non-government organisation was started when some HIV positive women of Rajasthan realised their unresolved issues, the exploitation they are facing in this make dominated society so these HIV positive women themselves represented the organisation. Their mission is to ensure social justice and equality to the HIV positive women with normal access social justice and equality to the HIV positive women with normal access to education, health, nutrition and other services unless victimization of the person living with HIV/AIDS.
Details -:
Founded -: 2006
Address -: 423 Rani Sati Nagar, Nirman Nagar, Jaipur 302019, Rajasthan
Phone no -: +91 141 6401111
Website -: http://pwnrplus.org/
Email -: pwnrplus@rediffmail.com
4. BAL SANSAR SANSTHA
WORKING FOR -: Education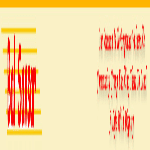 AIM -: Bal Sansar Sanstha, is a registered non -profit voluntary organisation established in 1992. The objective of the organisation is to establish effective responses on the child right, their education and development. Their current projects include -: a) Bal Sansar public school, a primary school in Ajmer to provide quality education to the children.
Details -:
Founded -: 1992
Address -: B-88, Saraswati Marg, Bajaj Nagar, Jaipur-302015, Rajasthan
Phone no -: +91-141-2710996 & 9829011880
Website -: https://balsansarindia.org/
Email -: bss@balsansarindia.org
5. SWARDEEP SANSTHAN
WORKING FOR -: Disabled children and poor people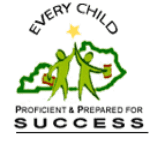 AIM -: It is nongovernmental organisation who is working for disabled children and backward people with lower class of community. The organisation has started a school for hearing impaired children with the aim of training the hearing impaired children by speaking without the use of sign language. They used to use normal teaching patterns with the aim to send those children to normal schools.
Details -:
Founded -: 2002
Address -: 146 Shiv Colony Hari Marg Tonk Road, Jaipur-302015
Phone no -: 09460060462
Website -: http://www.swardeep.org/
Email -: bsansarindia@yahoo.co.in
6. DEEPSHIKA MAHILA BAL UTTHAN SAMITI
WORKING FOR –: Women Empowerment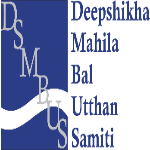 AIM -: This is a very renowned organisation that works for the social welfare activities and service to poor community. The services of this NGO include providing hobby classes to women, women and youth empowerment, vocational training, health awareness, family welfare prevention of diseases, polio camps, rural development and uplifting of youth and poor in rural and slum areas.
Details -:
Founded -: 1987
Address -: Hatwara Road, 4 No. Dispensary, Sodala, Jaipur 302006, Rajasthan
Phone no -: 91-41-2222364 & 09351385042
Website -: www.dsmbus.com
Email -: info@dsmbus.com, directordeepshikha@gmail.com
WORKING FOR -: Street children and slums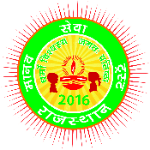 AIM -: Manav Sewa Trust is non-profit organization that focused on community development and capacity building within socioeconomic community. Their mission is to ensure a sustainable living environment for children, women and poor families through provision education, health and life skills training. Especially they are working for disabled children.
Details -:
Founded -: 2016
Address -: 94/82-A, Sector-9, Kumbha Marg, Pratap Nagar, Sanganer, Jaipur 302033, Rajasthan
Phone no -: +91-946-142-0808
Website -: http://www.mstraj.org/
Email -: info@mstraj.org
8. KAMLA BAI CHARITABLE TRUST
WORKING FOR -: Girl child education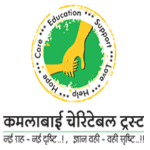 AIM -: Kamla Bai Charitable Trust is a known NGO in Jaipur which is committed to help the world to become a better place to live in. Through their organisation they want to impart equal opportunity to learn for all humans. Under their campaign they have adopted girls to sponsor their education, uniform, books, stationery and continue to support these girls for life time. They also perspire to eradicate the social problems of hunger.
Details -:
Founded -: 2001
Address -: 153, Maa Hinglaaj Nagar, Vaishali Nagar, Jaipur 302021, Rajasthan
Phone no -: 7231888800
Website -: http://www.kbctindia.org/
Email -: info@kbctindia.org
9. MUSKAN FOUNDATION FOR ROAD SAFETY
WORKING FOR -: Road safety awareness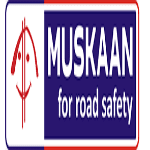 AIM -: It is a foundation for road safety awareness among people. It was registered as the charitable Trust in year 2001.This organisation uses an integrated and community centric approach to the complex issue of road safety.
Details -:
Founded -: 1999
Address -: 45 A, Hathroi, Harikishen Somani Marg, Near Sunder Palace Jaipur, 302001, Rajasthan
Phone no -: 0141-2373075
Website -: http://www.muskaanforroadsafety.com/
Email -: info@muskaanforroadsafety.com
10. RESEARCH AND EDUCATIONAL SOCIETY
WORKING FOR -: Sustainable development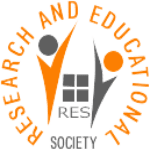 AIM -: This is a non-profit organisation that works upon the area of education and literacy among youth. The organisation works towards the promotion of sustainable development.
Details -:
Founded -: 2012
Address -: Plot No.-106-A, Govind Nagar,Sanganer, Jaipur -302029, Rajasthan
Phone no -: +91-9950712474
Website -: https://www.resindia.org/
Email -: presidentresindia@gmail.com
Click here to get more Non-government organization in Jaipur, Rajasthan.