Find the most comprehensive list of NGO in Bhojpur, situated in Bihar. Bhojpur has a 2720155 population and an area 2473 km², There are more than 70+ registered NGO's in Bhojpur, Bihar, India. All the NGO's here in this list are Registered in Bihar. If you find any false information in this list, please report us with NGO details. Also, If you're a NGO worker, than you can list your NGO in Bhojpur list by filling the form by at Ngo4You.com.
Top NGOs Working in Bhojpur, Bihar
Jyoti Jan Kalyan Sansthan
Working for– JJKS organization dedicated working for Community advancement promote Social justice, Education, Health, Mother and Child etc.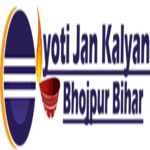 Detail:-
Phone number– +91 9470800081
Address– Maruti Nagar, B.I.P. Path, Balbatra Road, Dist-Bhojpur 802301, Bihar, India
Email– info@jyotijankalyansansthan.org
Website– http://www.jyotijankalyansansthan.org/
Samajik Pariwartan Ek Soch
Working for– organization dedicated working for Economic development to Poor and Helpless, Free Education. Also working on Industries, Cottage industry, Home industries, Hard village industries, Fisheries, Beekeeping, Silk cottage sections.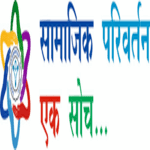 Detail:-
Founded- 2011
Phone number- +91 9470079750, +91 8651579750
Address- Maheshwari Market, Nawada Chowk, Arrah, Bhojpur 802301, Bihar, India
Email- spesngo1@gmail.com and info@spesngo.com
Website- www.spesngo.org
Jan Vikash Kranti
Working for– Jan Vikash Kranti organization dedicated working for Unemployed, Farmers, Youth and Rural women.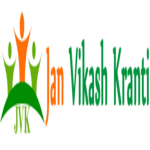 Detail:-
Phone number– +91 9905094447 and +91 9798406443
Address– Piro- Ayaka Tola Jagdishpur, Piro Road Bhojpur 802158, Bihar, India
Email– hrsjvk@gmail.com
Website– http://janvikashkranti.com/
List of NGO in Bhojpur, Bihar
Bhojpur
Sandesh
Barhara
Arrah
Jagdishpur
Shahpur
Sandesh Bharti Sewa Sansthan
Registration No & City: 959, Katihar
Address:Rajendra Gram Durga Asthan Katihar Bihar
Cause:Agriculture, Art & Culture, Biotechnology, Disaster Management, Education & Literacy, Aged/Elderly
---
Rvbs Charitable Trust
Registration No & City: 71, Arrah
Address:Gausganj, Ward No-2 Ara-Barhara Road
Cause:Education & Literacy, Health & Family Welfare, Information & Communication Technology, Labour & Employment, Vocational Training, Women's Development & Empowerment
---
Yuva Sangharsh Foundation
Registration No & City: S000093/2019-20, Arrah
Address:Vill-Gyanpur Po-Nathmalpur Ps-Barhara Dist-Bhojpur,Arrah,Bihar Pin-802316
Cause:Dalit Upliftment, Education & Literacy, Environment & Forests, Women's Development & Empowerment, Youth Affairs, Any Other
---
Disha ek Prayash
Registration No & City: BR/2009/0017876, Patna
Address:Madhawpuram Dhobi Ghat, Anaith Ara, Bhojpur 802301, Bihar
Cause:Agriculture, Art & Culture, Children, Disaster Management, Dalit Upliftment, Drinking Water, Education & Literacy, Environment & Forests, Food Processing, Health & Family Welfare, Information & Communication Technology, Panchayati Raj, Rural Development & Poverty Alleviation, Vocational Training, Water Resources, Women's Development & Empowerment, Youth Affairs
---
Chandramalti Foundation
Registration No & City: S000401, Arrah
Address:At-Kanakpuri Maharaja Hata Ara Near H.D.Jain College Po.-Nawada Ps-Nawada Arrah Bihar-802301
Cause:Art & Culture, Children, Drinking Water, Education & Literacy, Environment & Forests, Health & Family Welfare
---
Machaan
Registration No & City: S000564, Arrah
Address:Villpogarahani Main Road, Ps- Charpokhari, Bhojpur, Arrah Bihar -802203
Cause:Agriculture, Animal Husbandry, Dairying & Fisheries, Art & Culture, Children, Dalit Upliftment
---
Anupam Seva Sthali
Registration No & City: 239, Rohtas
Address:Village – Bahuarrah, P.O. – Maidhra, District – Rohtas – 802212 (Bihar)
Cause:Children, Education & Literacy, Health & Family Welfare, Rural Development & Poverty Alleviation, Vocational Training, Women's Development & Empowerment
---
Subah Sabera Jan Vikas Samiti
Registration No & City: 1679, Arrah
Address:Subah Sabera Jan Vikas Samiti Is- C/O- Kiran Kumari, Near West Railway Gate Flyover, Jagdeo Nagar, Ara, Bhojpur, Bihar(802301)
Cause:Agriculture, Animal Husbandry, Dairying & Fisheries, Art & Culture, Biotechnology, Children
---
Pushpam
Registration No & City: 351, Arrah
Address:Shri Vyas Keshav Press Maulabag Ara,Distt.-Bhojpur(Bihar).-802301
---
Nisar Nuraisha Educational And Social Welfare Trust
Registration No & City: 12289, Ara
Address:Paschim Tola, Chauariyana, Arrah, Bhojpur, Bihar, Pin802301 India
---
Bhojpur Gramin Vikas Parishad
Registration No & City: 319, Arrah
Address:Machua Toli, Ward No.25, Ara, Ps- Ara Nagar, Ara, District- Bhojpur, Pincode-802301
---
Vikasshil Kisan Pariwar
Registration No & City: 67/2016-17, Arrah
Address:Deochanda Niwas, Chandmari Road, Maharana Pratap Nagar, Arrah
Cause:Health & Family Welfare, Agriculture, HIV/AIDS
---
Reliant
Registration No & City: S000402/2017-18, Arrah
Address:Power Ganj, Near Flood Colony, P.Oanaith, P.Snawada, Arrah, Bihar -802302
Cause:Agriculture, Animal Husbandry, Dairying & Fisheries, Art & Culture, Children, Civic Issues
---
Arrah Yog Bharti
Registration No & City: 531, Ara
Address:Vishnu Shankar Ka Mandir, At-Ramesh Mandir, Po-C.K.Road, Choudhariyana, Distt-Bhojpur 802301 (Bihar)
Cause:Art & Culture, Differently Abled, Disaster Management, Drinking Water, Education & Literacy, Environment & Forests
---
Abdul Qaiyum Ansari Audyogik Vidyalay Sah Prashikchan Kendra Bhojpur Arrah
Registration No & City: 356/82-83, Arrah
Address:Md. Yasin Ansari, Secratary Moh Quazi Tola Sarai , Postarrah, Disttbhojpur, Bihar Pin – 802301
Cause:Education & Literacy
---
B Caring Hands Society
Registration No & City: S16060, Arrah
Address:Opp.Heritage School Krishna Nagar Chandwa More
Cause:Agriculture, Animal Husbandry, Dairying & Fisheries, Drinking Water, Education & Literacy, Environment & Forests
---
Shyam Khadi Gramodhyog Vikas Sangh
Registration No & City: 34 / 1973-74, Arrah
Address:Narayan Sadan, Mp Bagh, Arrah
Cause:Women's Development & Empowerment
---
Natural Welfare Society
Registration No & City: 02/2012-13, Arrah
Address:Babita Bhawan, Nawada Ara,Bhojpur, Bihar 802301
Cause:Agriculture, Art & Culture, Children, Drinking Water, Education & Literacy, Health & Family Welfare
---
Manav Kalyan Evam Shodh Sanstha
Registration No & City: 802/1993-93, Bhojpur
Address:East Of Nawada Thana Arrah Bhojpur Bihar
Cause:Art & Culture, Environment & Forests, Health & Family Welfare, Legal Awareness & Aid
---
Samajik Pariwartan Ek Soch
Registration No & City: 123/13-14, Arrah
Address:Jawahar Tola Mill Road , Ara Nawada , Bihar ,
Cause:Agriculture, Art & Culture, Disaster Management, Education & Literacy, Right to Information & Advocacy, Children
---
Social Awareness And Vocational Education For Rural Areas
Registration No & City: Book Iv – 63, Bettiah
Address:Vill-Jhakhra Post-Jhakhra Via-Jagdishpur
---
Gramya Vikash Parishad Mangalpur
Registration No & City: 253/92-93, Bettiah
Address:Vil P.Omangalpurp.S-Nautan Via Jagdishpur Distt. West Champaran Bihar – 845459
Cause:Animal Husbandry, Dairying & Fisheries, Dalit Upliftment, Drinking Water, Education & Literacy, Human Rights
---
Dayanand Aarya Vaidic Educational And Welfare Committee
Registration No & City: S000711, Ara
Address:Vill- Jagdishpur Purab Mohalla P.O. P.S.- Jagdishpur, District- Bhojpur-802158
Cause:Agriculture, Animal Husbandry, Dairying & Fisheries, Art & Culture, Biotechnology, Children
---
Satya Sri Sai Social Welfare Trust
Registration No & City: 9, Jagdishpur
Address:Villagepost Siyaruan, P.S Jagdishpur,Distt. Bhojpur,Bihar-802158
Cause:Agriculture, Food Processing, Health & Family Welfare
---
Jan Vikas Kranti
Registration No & City: 1508, Jagdishpur
Address:Jan Vikash Kranti Piro Road Nayaka Tola , Jagdishpur, Bhojpur Bihar Pin No- 802158
Cause:Agriculture, Art & Culture, Children, Education & Literacy, Legal Awareness & Aid, Vocational Training
---
Manav Vikas Kendra
Registration No & City: 463/88-89, Ara
Address:Jagdishpur, Dist-Bhojpur 802158
Cause:Children, Education & Literacy, Environment & Forests, Health & Family Welfare, Human Rights, Labour & Employment
---
Raiyan Sewa Sansthan
Registration No & City: 16, Barari
Address:Vill- Kathotia, Po- Jagdishpur, Via-Semapur, District- Katihar (Bihar) 854115
Cause:Agriculture, Animal Husbandry, Dairying & Fisheries, Art & Culture, Children, Civic Issues
---
Antyodaya Lok Karyakram
Registration No & City: 33, Jagdishpur
Address:Villbahuarwa, Pomajaria Kishun, Viajagdishpur, Distwest Champaran
Cause:Education & Literacy, Women's Development & Empowerment
---
Gyan Kung Seva Sansthan Danapur
Registration No & City: 625, Danapur
Address:Vill:Laxmichak,P.O:Sarai,P.S:Shahpur,Dist:Patna,Bihar,801113
Cause:Agriculture, Art & Culture, Children, Disaster Management, Drinking Water, Education & Literacy
---
Kisan Majdoor Sewa Sadan
Registration No & City: 118/2008-2009, Samastipur
Address:Village Shahpur P O Bhore Jayram Block Khanpur District Samatipur Bihar 848236
Cause:Agriculture, Animal Husbandry, Dairying & Fisheries, Children, Education & Literacy, Environment & Forests
---
Mahawtar Baba Memorial Trust
Registration No & City: 12051, Patna
Address:Ward No 5 Viilage Shahpur Po Daudpur Ps Shahpur Danapur Cantt Patna 801502 Bihar
Cause:Agriculture, Art & Culture, Drinking Water, Education & Literacy, Health & Family Welfare, HIV/AIDS
---
Gramin Vikas Evam Samaj Kalyan Samiti
Registration No & City: 909, Ara
Address:Villpostshahpur Patti
Cause:Agriculture, Children, Aged/Elderly, Environment & Forests, Health & Family Welfare, Nutrition
---
Al-Madad Educational And Welfare Trust
Registration No & City: 4863/2010, Patna
Address:Registered Office- At Shaki Vihar Colony, Ashiyana Nagar, Ps- Rajiv Nagar, Patna-25 (Bihar) Hea Office- At Gana Market, Shivpuri, Boaring Road, Patna-23 (Bihar) Project Office- Madrasa Islahul Banat Campus, Vill.- Sobhan, Po.- Lal Shahpur, Ps.- Simri, Dist.- Darbhanga, Pin- 846005 (Bihar)
Cause:Education & Literacy, Agriculture, Animal Husbandry, Dairying & Fisheries, Art & Culture, Children
---
The Perfect Art Group
Registration No & City: 3102, Danapur
Address:Atdaudpur (Near State Boring), Shahpur
Cause:Art & Culture, Children, Civic Issues, Education & Literacy, Environment & Forests, Health & Family Welfare
---
Bhatri Lok Kalyan Seva Ashram
Registration No & City: 1004/2001-02, Samastipur
Address:Vill- Bhaua, P.O.-Shahpur Undi, Via-Patori,
Cause:Agriculture, Animal Husbandry, Dairying & Fisheries, Art & Culture, Biotechnology, Children
---
Succes Mission Society
Registration No & City: S000206, Madhepura
Address:Village-Shahpur (Tikkar) Ward No-04 Po Ps-Gwalpara Madhepura Bihar 852115
Cause:Agriculture, Animal Husbandry, Dairying & Fisheries, Art & Culture, Children, Education & Literacy
---
Bhojpuri Mashihi Mandali
Registration No & City: 1286, Katihar
Address:Mohalla-Dandakhora, Sangat Tola, P.O. P.S.-Dandakhora, Distt.-Katihar (Bihar)-855114
Cause:Animal Husbandry, Dairying & Fisheries, Art & Culture, Children, Civic Issues, Disaster Management
---
Dev Sewa Sansthan
Registration No & City: 2612, Ara
Address:Ghanghar Ara Bhojpur 802312 Bihar
Cause:Education & Literacy
---
Ram Pujan Sharma Educational Society
Registration No & City: 1382, Patna
Address:Veer Kunwar Singh University Campus, Katira, Ara, Bhojpur802301
Cause:Art & Culture, Children, Differently Abled, Education & Literacy, Health & Family Welfare, Labour & Employment
---
Pratibha Harsh Seva Sansthan
Registration No & City: 848/2015-16, Bhojpur
Address:Regd. Office :- Godhana Road, Balmiki Nagar, P.O.- Anaith, P.S.- Nawada,
Cause:Agriculture, Art & Culture, Children, Disaster Management, Drinking Water, Education & Literacy
---
Tapobhumi Jan Kalyan Sansthan
Registration No & City: 483/1988-1989, Arra
Address:Tapobhumi Jan Kalyan Sansthanvill P.O-Hasan Bazar (Rupam Bazar), District-Bhojpur, State- Bihar Pin Code No-802204
Cause:Animal Husbandry, Dairying & Fisheries, Aged/Elderly, Agriculture, Art & Culture, Biotechnology
---
Aashra Sewa Kendra
Registration No & City: 171/1996-1997, Chandi
Address:Vill Chandi, P.O – Narhi Chandi,Bhojpur-802161 (Bihar)
Cause:Vocational Training
---
Indrakamal Charitable Trust
Registration No & City: 538, Bihar
Address:Mukherrjee Hata, Ara, Bhojpur, Bihar
---
Jai Kishun Shiksha Jagran Academy Yuva Mandal
Registration No & City: 723/2008-09, Bhojpur
Address:Jai Kishun Shiksha Jagran Academy Yuva Mandal, Vill Po Ps Block-Agiaovn, Distt-Bhojpur, Bihar, Pin-802201
Cause:Agriculture, Animal Husbandry, Dairying & Fisheries, Art & Culture, Civic Issues, Disaster Management
---
Saryu Foundation
Registration No & City: 794, Kulhariya
Address:H.N.89,Vill Po-Kulhariya,Ps-Koilwar,Dist-Bhojpur,Pin-802160,Bihar
Cause:Education & Literacy, Food Processing, Health & Family Welfare, Information & Communication Technology, Labour & Employment, Rural Development & Poverty Alleviation
---
Keshav Sewa Samiti Bhojpur
Registration No & City: 1491, Bhojpur
Address:Moh.-Amoraja Charpokhri Bazar, Near Block Gate, P.O P.S.-Charpokhri, Distt.-Bhojpur (Bihar).-802223
Cause:Agriculture, Animal Husbandry, Dairying & Fisheries, Art & Culture, Biotechnology, Children
---
Sahyog Se Vikash Foundation
Registration No & City: S000083, Ara
Address:Village And Post: Berath, Agion, P.S: Chauri, Dist: Bhojpur, Bihar, 802201
Cause:Agriculture, Children, Education & Literacy, Environment & Forests, Health & Family Welfare, Information & Communication Technology
---
Yuva Sah Mahila Samaj Kalyan Sansthan
Registration No & City: S000015, Gopalganj
Address:Bhojpurwa More, Ward No 05, Majha Gadh, Gopalganj
Cause:Agriculture, Animal Husbandry, Dairying & Fisheries, Art & Culture, Biotechnology, Children
---
Great Samgarh Vikash Sanshthan
Registration No & City: 2622, Koilwar
Address:At Po- Rajapur, Ps-Koilwar,Distt-Bhojpur(Bihar)
Cause:Children
---
Manthan Paryawaran Sanrakshan Evam Samajik Sanstha
Registration No & City: 1170 / 2002-03, Ara
Address:"Lakshmi Vatika" Moh- Chiktoli (Doodhkatora), Ara, Distt.- Bhojpur, State- Bihar, Pin- 802301
Cause:Education & Literacy, Environment & Forests, Health & Family Welfare, HIV/AIDS, Information & Communication Technology, Labour & Employment
---
Jagriti Yuva Mission
Registration No & City: 878, Bhojpur
Address:Vill.- Dawan (Via- Bihiya), Bhojpur (Ara), Bihar
Cause:Art & Culture, Children, Drinking Water, Education & Literacy, Food Processing, Health & Family Welfare
---
Assent Infotech Private Limited
Registration No & City: U80904Br2012Ptc019517, Ara
Address:Satyanarayan Bhawan Mahabir Tola Ara Bhojpur Bihar 802301 India
---
Bhojpur Mahila Kala Kendra
Registration No & City: 83/2000-2001, Ara
Address:Bazari Sha Ka Mandir, Abar Pool Par, Post- Ara, Distt- Bhojpur, Bihar – 802301
Cause:Agriculture, Drinking Water, Environment & Forests, Health & Family Welfare, Labour & Employment, Micro Finance (SHGs)
---
Almadad Welfare Society
Registration No & City: 1388, Ara
Address:At-Waliganj, Ara, Bhojpur
Cause:Agriculture, Children, Dalit Upliftment, Education & Literacy, Food Processing, Health & Family Welfare
---
Raja Ram Mohan Roy Smarak Sansthan
Registration No & City: 1199/94-95, Ara
Address:At Po-Baghmajhawan, Dist-Bhojpur State-Bihar India
Cause:Agriculture, Art & Culture, Education & Literacy, Environment & Forests, Food Processing, Health & Family Welfare
---
Maa Indravati Devi Samajik Seva Trust
Registration No & City: 13156, Bihiya
Address:Tower Road Bihiya Ward No-05, Bhojpur Bihar 802152
Cause:Vocational Training, Human Rights, Human Rights, Labour & Employment, Panchayati Raj
---
Health And Educational Society, Ara
Registration No & City: 795/2010-11, Ara
Address:Health And Educational Society, Ara,Muhalla-Bijay Ashram, Mahajan Toli No. 1, Post-Ara, District: Bhojpur,Pin: 802301
Cause:Art & Culture, Children, Civic Issues, Disaster Management, Drinking Water, Education & Literacy
---
Bhartiya Samaj Sudhar Kendra
Registration No & City: 147/91-92, Bhojpur
Address:Block Road,Ward No-5,Bihiya Dist-Bhojpur,Bihar Pin-802152
Cause:Animal Husbandry, Dairying & Fisheries, Art & Culture, Biotechnology, Children, Civic Issues
---
Geeta Mahila Utthan Samiti
Registration No & City: 222/1996-1997, Ara
Address:Rajendra Nagar Ara Dist Bhojpur State Bihar
Cause:Animal Husbandry, Dairying & Fisheries, Aged/Elderly, Agriculture, Art & Culture, Biotechnology
---
Ayush Foundation
Registration No & City: 14, Bhojpur
Address:At.-Dhaniha,Dist.-Bhojpur (Bihar)
Cause:Agriculture, Animal Husbandry, Dairying & Fisheries, Art & Culture, Biotechnology, Children
---
Adharaw Groups Samajik Ayom Sanskritik Sanstha
Registration No & City: 223, Ara
Address:Adharaw Groups Samajik Ayom Sanskritik Sanstha, Karman Tola, Po- Ara- Ps- Nawada, Dist- Bhojpur, Pin Code- 802301
Cause:Art & Culture, Education & Literacy, Health & Family Welfare
---
Satyabhama Dantabya Chikitsa Kendra
Registration No & City: 04, Bhojpur
Address:Atkoilwar (Back Of Crpf Camp), Bandh Par, Po- Koilwar, District- Bhojpur, Bihar
Cause:Art & Culture, Children, Civic Issues, Disaster Management, Dalit Upliftment, Drinking Water
---
Sankalp Sadhana
Registration No & City: 1541, Ara
Address:Sathi, Sankat Mochan Nagar, Brahm Sthan, Near Nala, New Police Line, Chandwa Road, Ara (Bhojpur)
Cause:Differently Abled, Education & Literacy, Health & Family Welfare, Human Rights, Sports, Women's Development & Empowerment
---
Sawtelle Memorial Christion Educational Society
Registration No & City: 435, Ara
Address:Sawtelle Memorial Christian Educational Society Po Pakari Ara, Bhojpur, Bihar 802301
Cause:Education & Literacy, Minority Issues, Any Other
---
Basu Social And Educational Welfare Society
Registration No & City: 2277, Ara
Address:Shivganj Shital Tola, Vishwakamra House, 1St Floor, Near Rupam Cinema (Ara), Bhojpur Pin802301
---
Smart Computer Society
Registration No & City: S000726, Sahar
Address:At Khaira Post Ps Sahar Dist Bhojpur Pincode 802208 Bihar,India
Cause:Agriculture, Children, Education & Literacy, Health & Family Welfare, Panchayati Raj, Science & Technology
---
Dr A P J Abdul Kalam Manav Adhikar Sangathan
Registration No & City: S000080, Buxar
Address:Vill Po- Naaya Bhojpur,P.S- Dumraon, Distt- Buxar,802133
Cause:Agriculture, Animal Husbandry, Dairying & Fisheries, Art & Culture, Children, Civic Issues
---