Find the most comprehensive list of NGO in Golaghat, situated in Assam. Golaghat has a 1058674 population and an area 3502 km², There are more than 35+ registered NGO's in Golaghat, Assam, India. All the NGO's here in this list are Registered in Assam. If you find any false information in this list, please report us with NGO details Here. Also, If you're a NGO worker, than you can list your NGO in Golaghat list by filling the form by clicking Here.
List of NGO in Golaghat, Assam
Rural Women Upliftment Association of Assam (RWUAA)
Working for– RWUAA organization dedicated working for Development of the Unprivileged, Downtrodden, Economically Backward, Schedule Tribes, Woman and Children Empowerment, Health and Family Welfare, Agriculture, and Human Resource Development.

Detail:-
Founded– 1989
Phone number– +91 9864092680 and +91 9957612330
Address– Golaghat – Hanuman Mandir Road, Marwari Patty, P.O. Golaghat 785621, Assam, India
Email– surjyabordoloi@yahoo.com
Website– http://www.rwuaango.org/
Hahokh
Working for– Hahokh organization dedicated working for Underpriveleged Rural Children, Youth, Positive alteration to the Community.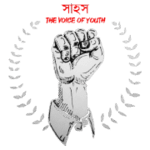 Detail:-
Founded– 2019
Phone number– +91 7896479595
Address– Bhaboli Goan, Singarajan, P.O. Boruah Bamun Goan, Dergoan, Golaghat 785618, Assam, India
Email– thevoiceofyouthhahokh@gmail.com
Website– https://hahokh.org/
Golaghat
Bokakhat
Sarupathar
Khumtai
Dergaon
Sewa
Registration No & City: Gola/239/C/43, Bokakhat
Address:Village Milanpur, P.O. Bokakhat, P.S Bokakhat, District Golaghat, Pin 785612, Assam
---
Career Care,Bokakhat
Registration No & City: Gola/239/D/57, Bokakhat
Address:Itpc Complex. Nahorjan Tiniali, , P.O. – Nahorjan Tiniali.Block : Bokakhat, Dist. – Golaghat, State : , Pin Code : 785612., Assam
Cause:Education & Literacy
---
The River
Registration No & City: Gola/239/C/03, Bokakhat
Address:Ward No.02, Bokakhat Dainik Bazar, P.O., Assam
Cause:Youth Affairs, Any Other, Agriculture, Animal Husbandry, Dairying & Fisheries, Art & Culture
---
Sameeksha The Strength
Registration No & City: Gola/239/F/98, Bokakhat
Address:Sameeksha The Strength, Jatiya Vidyalay Path, Ward No.1, P.O.Bokakhat, District – Golaghat, . 785612, Assam
Cause:Agriculture
---
Bokakhat Nirman Gut
Registration No & City: Gola/239/A/25 Of 2000-2001, Golaghat
Address:Naharjan Tiniali Block :Bokakhat Distt. : Golaghat State : Pin Code : 785612 Phn. No.: 0000 – 000000, Assam
Cause:Animal Husbandry, Dairying & Fisheries, Agriculture, Children, Drinking Water, Education & Literacy
---
Global Care Foundation
Registration No & City: Gola/239/F/06, Bokakhat
Address:Vill/P.Orajabari(Bokakhat) Distgolaghat, Assam
Cause:Agriculture, Drinking Water, Education & Literacy, Environment & Forests, Food Processing, Health & Family Welfare
---
Dhansiri Gana Mancha
Registration No & City: Gola/239/C/05 Of 2010-2011, Golaghat
Address:Sarupathar, Golaghat, , Assam
Cause:Agriculture, Art & Culture, Children, Civic Issues, Education & Literacy, Environment & Forests
---
Param Organisation Of New Generation
Registration No & City: Rs/26 Of 1988-1989, Sarupathar
Address:Vill – Khanikar Gaon, Po/Ps – Sarupathar, Assam
Cause:Agriculture, Disaster Management, Education & Literacy, Environment & Forests, Sports, Women's Development & Empowerment
---
Socio Economic Environment Development Society
Registration No & City: Rs/Gola/239/D/26, Golaghat
Address:Dhansiri Sarupathar District Golaghat, Assam
Cause:Rural Development & Poverty Alleviation
---
Jiba Kanta Gogoi Memorial Artisan Co-Operative Society Ltd
Registration No & City: G-18/23 Rd Nov./2012, Golaghat
Address:Khumtai Charili, Khumtai , Distt. – Golaghat Pin – 785619, Assam
---
Society For Man Power Renovation And Implementation Of Targeted Interests Sompriti
Registration No & City: Rs/Gola/239/C/44 Of, Dergaon
Address:Sompriti Near Bsnl Office Dergaon Town Ward No 8 Po Dergaon District Golaghat Pin 785614 , Assam
Cause:Aged/Elderly, Agriculture, Children, Differently Abled, Dalit Upliftment, Education & Literacy
---
National Institute Of Computer And Management
Registration No & City: Rs 732 Of 1994-1995, Dergaon
Address:Ward No.08, Khoundpara, Near Dergaon Telephone Exchange, P.O. Dergaon, Assam
Cause:Education & Literacy, Information & Communication Technology, Labour & Employment, New & Renewable Energy, Science & Technology, Vocational Training
---
Al-Kaaba Foundation
Registration No & City: Rs/Gola/239/E/31 Of 2014-2015, Guwahati
Address:Vill – Sitalpathar, P.O – Dergaon, Assam
Cause:Art & Culture, Children, Education & Literacy, Environment & Forests, Health & Family Welfare, Rural Development & Poverty Alleviation
---
Mrinmoy Silpa Samabai Samity Ltd
Registration No & City: G-80/23Rd July/2014, Golaghat
Address:Dhodang Kumar Gaon Po Dhodang Ps Dergaon Sub Division Golaghat Dist Golaghat Pin 785618, Assam
Cause:Agriculture, Animal Husbandry, Dairying & Fisheries, Art & Culture, Education & Literacy, Information & Communication Technology
---
Nrityanjali Kala Kendra
Registration No & City: Gola/239/B/06 Of 2004-05, Dergaon
Address:Ward No – 7 Milanpur Po And Ps – Dergaon – 785614, Assam
Cause:Art & Culture
---
People And Scinece Society
Registration No & City: Gola/239/A/21, Golaghat
Address:Vill. Kahara P.O. Kaziranga National Park Dist. Golaghat , Assam
---
Tea Garden Balya Bikash Bhawan
Registration No & City: 478, Golaghat
Address:Koomtai Tea Estate, P.O. – Badulipar, Dist. – Golaghat Pin. – 785611, Assam
Cause:Education & Literacy, Health & Family Welfare, Women's Development & Empowerment
---
Don Bosco College Society
Registration No & City: Rs/Gola/239/E/94 Of 2013/2014, Golaghat
Address:Don Bosco Campus, Dhodar Ali, Ward No. 2, Golaghat785621, Assam
Cause:Education & Literacy, Minority Issues, Tribal Affairs, Vocational Training, Women's Development & Empowerment, Youth Affairs
---
Assam Baptist Convention
Registration No & City: Rs/388 Of 1989-1990, Golaghat
Address:Mission Compound, Golaghat, Assam
Cause:Education & Literacy, Urban Development & Poverty Alleviation, Vocational Training
---
Unity Development Society
Registration No & City: Rs/Gola/239/F/34 Of 2017, Golaghat
Address:Chungajan Po Chungajan Dist Golaghat Pin 785601, Assam
Cause:Education & Literacy
---
Golaghat Nirman Mahila Got Ngo
Registration No & City: Rs/Gola/239/B/25 Of 2004-2005, Golaghat
Address:Golaghat Nirman Mahila Got Ngo Vill:Bengana Khuwa, Near Railway Gate P.O. Golaghat P.S. Golaghat Dist: Golaghat, Pin: 785621, Assam
Cause:Animal Husbandry, Dairying & Fisheries, Aged/Elderly, Agriculture, Art & Culture, Biotechnology
---
Besmartedu
Registration No & City: U80302As2019Ptc018974, Golaghat
Address:Vill – Tengrajan, , Assam
---
Jibonjyoti Club
Registration No & City: Rs/Gola/239/F/18, Golaghat
Address:Vill Letekujan Po Letekujan, Assam
Cause:Art & Culture, Agriculture, Education & Literacy, Health & Family Welfare, Rural Development & Poverty Alleviation, Science & Technology
---
Jana Sewa Mission
Registration No & City: Rs/Gola/239/37, Golaghat
Address:H.O. Kacharihat (Bongaon) , P.O. Kacharihat , Golaghat , Dist. Golaghat , Assam
---
Social Development Forum Sdf
Registration No & City: Rs/Gola/239/D/02, Golaghat
Address:Ponkial Gaon, Po Doigrong, Ps, Assam
Cause:Agriculture, Animal Husbandry, Dairying & Fisheries, Art & Culture, Children, Civic Issues
---
Society For Environmental Education Of North East India
Registration No & City: 1044, Golaghat
Address:Main Road, Golaghat, P.O. – Golaghat, Dist – Golaghat, Assam
Cause:Environment & Forests
---
Ashray Golaghat
Registration No & City: Gola/239/F/58, Golaghat
Address:Bagisa Ali, Golaghat, P.O., Assam
---
Padmashree Dr Robin Banerjee Trust
Registration No & City: 1390/1098, Golaghat
Address:Uncle Robin Natural History Museum Padmashree Dr Robin Banerjee Trust Mission Road Golaghat 785621, Assam
Cause:Environment & Forests
---
Institute Of Handicraft Development
Registration No & City: Rs/Gola/239/A/38, Golaghat
Address:Vill Dhodang Laubhonga Po Dhodang Via Baruabamun Gaon Pin 785618, Assam
Cause:Animal Husbandry, Dairying & Fisheries, Aged/Elderly, Agriculture, Art & Culture, Biotechnology
---
Ekalavya Seva Sanstha
Registration No & City: Rs/Gola/239/F/08, Golaghat
Address:Ekalavya Seva Sanstha, Bengenakhowa Gaon, P.O. – Bengenakhowa, P.S., Assam
---