Find the most comprehensive list of NGO in Hailakandi, situated in Assam. Hailakandi has a 659260 population and an area 1327 km², There are more than 38 registered NGO's in Hailakandi, Assam, India. All the NGO's here in this list are Registered in Assam. If you find any false information in this list, please report us with NGO details Here. Also, If you're a NGO worker, than you can list your NGO in Hailakandi list by filling the form by clicking Here.
Top NGOs Working in Hailakandi Assam
Udaan Education Research Foundation
Working for- UERF organization dedicated working for Rural Development, Sciene and Technology, Health, Education, Women and Child well-being, and Agriculture.

Detail:-
Phone number- +91 9084334024
Address– Rangauti Pt I P.o-Rangauti II, Hailakandi 788155, Assam, India
Email– info.uerf@gmail.com
Website– https://www.uerf.info/
Welfare Organisation for Degraded Women, Infants & Children's Enrichment & Enlightenment (WODWICHEE)
Working for– WODWICHEE organization dedicated working for Children in difficult situations, Senior citizens, Women, Disability, Unemployed youth, and Development of the Marginalised sections.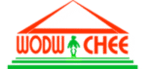 Detail:-
Phone number– +91 9435079461
Address– P.O: Lakshirbond, Dist: Hailakandi 788155, Assam, India
Email– wodwichee@gmail.com
Website– https://wodwichee.org/
Green Ahom Federation
Working for– GAF organization dedicated working for Poverty, Hunger, Child Education, Sustainability, Slum Development & Environment.

Detail:-
Phone number– +91 7086228836
Address– W/No – 1, Hailakandi Town, Hailakandi, District- Hailakandi 788151, Assam, India
Website– https://www.greenahomfederation.org/
Barak Education Society
Working for– Barak Education organization dedicated working for Youth for promoting quality Education and Research.
Detail:-
Founded– 1997
Phone number– +91 940142543 and +91 9435072786
Address– A.K. Lane, Hailakandi Road, P.O. Meherpur, Silchar 788015, Assam, India
Website– http://www.besngo.org/
List of NGO in Hailakandi, Assam
Hailakandi
Katlicherra
Algapur
Achiever Frontier Youth Association
Registration No & City: Hai/248/E/45 Of 2014-2015, Hailakandi
Address:Village – Sahabad Part 1, P.O. – Sahabad, P.S. – Katlicherra, Dist – Hailakandi, Pin – 788163, Assam
---
Human Welfare Society Ngo
Registration No & City: Rs/Hai/248/D/69, Hailakandi
Address:H.Q – Algapur Bazar Kapnarpar, Assam
Cause:Agriculture, Disaster Management, Education & Literacy, Environment & Forests, Food Processing, Health & Family Welfare
---
United Friends Club
Registration No & City: Rs/Hkd/248/C/74 Of 2008, Hailakandi
Address:Villalgapur Pt – 5, Dist. – Hailakandi, – 788150, Assam
Cause:Any Other, Agriculture, Animal Husbandry, Dairying & Fisheries, Art & Culture, Children
---
Rdsso Ngo
Registration No & City: Rs-3454 Of 1988-88, Hailakandi
Address:Vill Bashbari Ii Po Matirgram Ps Algapur Dist Hailakandi, Assam
Cause:Agriculture, Children, Food Processing, Health & Family Welfare, Information & Communication Technology, Rural Development & Poverty Alleviation
---
Agricultural, Social And Rurban Development Society (Asards)
Registration No & City: Rs/Hai/248/F/93, Hailakandi
Address:Algapur 1, Algapur, Kalibari Bazar, Assam
Cause:Agriculture, Animal Husbandry, Dairying & Fisheries, Food Processing, Health & Family Welfare, Rural Development & Poverty Alleviation
---
Barak Valley Development Organisation Bvdo
Registration No & City: Rs/Hai/248/D/32, Hailakandi
Address:Vill – Bahadurpur Part – Ii P.O – Brojopur P.S, Assam
Cause:Agriculture, Children, Education & Literacy, Environment & Forests, Health & Family Welfare, Labour & Employment
---
Monacherra Athletic And Cultural Club
Registration No & City: Rs/Hai/248/A/18, Guwahati
Address:Village – Lakshminagar Two, P.O – Monacherra, P.S. Lala, Dist – Hailakandi, 788164, Assam
Cause:Animal Husbandry, Dairying & Fisheries, Art & Culture, Biotechnology, Children, Disaster Management
---
Barak Valley Institute Of Entrepreneurship
Registration No & City: Hai/248/F/86, Hailakandi
Address:Collage Road , Near Ss Collage , Dist : Hailakandi , State : , Assam
Cause:Agriculture, Education & Literacy, Health & Family Welfare, Information & Communication Technology, Legal Awareness & Aid, Labour & Employment
---
Social Development Organisation
Registration No & City: Rs/1430 Of 1994-95, Hailakandi
Address:Vill. – Bhatirkupa Part – Ii, P.O – Chandipur, Dist. – Hailakandi, . Pin – 788150, Assam
Cause:Animal Husbandry, Dairying & Fisheries
---
Killarbak Samaj Unnayan Sangstha
Registration No & City: Rs/Hai/248/B/20, Hailakandi
Address:Vill – Kilarbak, Po – Gharmura Bustand, Ps – Ramnathpur, Dist – Hailakandi, 788162, Assam
Cause:Education & Literacy, Rural Development & Poverty Alleviation, Sports, Youth Affairs
---
Mahila Pragati Parishad
Registration No & City: Rs/Hai/248/24 Of 1996-1997, Hailakandi
Address:Village Borjurai, Po Boalipar Bazar, Ps, Assam
Cause:Children, Education & Literacy, Health & Family Welfare, Women's Development & Empowerment
---
People'S Association For Social Transparency, Rights And Welfare
Registration No & City: Rs/Hai/248/F/62, Hailakandi
Address:Vill – Uttarjoshnabad Pt – I, P.O – Lalamuckh, P.S – Lala, Assam
Cause:Agriculture, Art & Culture, Children, Education & Literacy, Environment & Forests, Health & Family Welfare
---
Mass Organisation For Vital Enrichment And Rising(Mover)
Registration No & City: Hai/248/A/14 Of 2001-2002, Hailakandi
Address:Vill & P.O – Ujankupa – I, P.S & Dist – Hailakandi, Pin – 788152, , Assam
Cause:Children
---
Gram Vikash Prishad
Registration No & City: 945 Of 1991-1992, Guwhati
Address:Choudhury Monzil, Rangauti, Pt.Ii, Hailakandi, Assam
Cause:Animal Husbandry, Dairying & Fisheries, Art & Culture, Dalit Upliftment, Differently Abled, Aged/Elderly
---
Help Line
Registration No & City: Rs/Hai/248/A/03, Hailakandi
Address:N.S Road, Ward No. – 12 P.O – R P Road, P.S, Assam
Cause:Agriculture, Animal Husbandry, Dairying & Fisheries, Art & Culture, Biotechnology, Education & Literacy
---
Association For Women & Child Development
Registration No & City: 2798, Hailakandi
Address:Vill, Assam
Cause:Art & Culture, Children, Education & Literacy, Aged/Elderly, Environment & Forests, Health & Family Welfare
---
Barak Valley Institute Of Technology (Bvit)
Registration No & City: Rs/Hai/248/E/62, Hailakandi
Address:Hailakandi Town W/No Xii P.O – Ratanpur Road P.S, Assam
Cause:Education & Literacy, Science & Technology, Vocational Training, Any Other
---
Peace Foundation
Registration No & City: Rs/678 Of 1992-1993, Hailakandi
Address:Vill – Kanchanpur Pt – 1, P.O – Ratakandi, P.S – Hailakandi, Dist – Hailakandi, Pin – 788152, , Assam
Cause:Children, Education & Literacy, Health & Family Welfare, Micro Finance (SHGs), Rural Development & Poverty Alleviation, Sports
---
New Club Five Star
Registration No & City: 28/94, Hailakandi
Address:Vill, Assam
Cause:Vocational Training
---
Barak Valley Handicapped Development Society
Registration No & City: Rs/Hai/248/C/02, Hailakandi
Address:Vill Boalipar Part Ii Po Boalipar Bazar Pshailakandi, Assam
Cause:Differently Abled, Any Other
---
North Eastern Foundation
Registration No & City: Hai/248/D/32, Hailakandi
Address:Vill. Vichingcha – Ii, P.O – Vichingcha, Pin – 788151, P.S, Assam
Cause:Education & Literacy, Children, HIV/AIDS, Women's Development & Empowerment, Animal Husbandry, Dairying & Fisheries
---
Regional Training Institute
Registration No & City: Hkd/248/C/62, Hailakandi
Address:N. S Road, Ward No. – 12 (Ukilpatty Point)P.O – R P Road, Hailakandi, Assam
Cause:Vocational Training, Legal Awareness & Aid, Women's Development & Empowerment
---
Minority Development Council Of Assam
Registration No & City: Rs/Hai/248/D/48 Of 2011-2012, Hailakandi
Address:College Road , P.O, Assam
Cause:Minority Issues, Children, Differently Abled, Disaster Management, Drinking Water, Education & Literacy
---
Star Line Club
Registration No & City: Hai/248/D/16 Of 2011-2012, Hailakandi
Address:Vill Borbond Part I Po Borbond Ps Hailakandi Dist Hailakandi, Assam
---
New Shelter
Registration No & City: Rs/Hai/248/D/34 Of 2011, Hailakandi
Address:C/O – Hassan Ahmed Barbhuiya, Village – Nischintapur Two, P.O. – Monacherra, P.S. And Dist. – Hailakandi, 788164., Assam
Cause:Animal Husbandry, Dairying & Fisheries, Agriculture, Art & Culture, Children, Differently Abled
---
Institute Of Information Technology
Registration No & City: Rf/Hai/183/A/01 Of 2013-2014, Hailakandi
Address:Vill Barhailakandi Iii Po Barhailakandi, Assam
Cause:Children, Education & Literacy, Information & Communication Technology, Vocational Training, Children, Education & Literacy
---
Noth East Development Association
Registration No & City: Rs/Hai/248/E/03 Of 2013-2014, Hailakandi
Address:Vill., Assam
---
Ngo Paradise
Registration No & City: Hai/248/B/43, Hailakandi
Address:Ngo Paradise, Vill: Bilpar Dhumka, P.O. Rangauti, P.S. Hailakandi, Dist. Hailakandi, Pin: 788155, , Assam
---
Green View Club
Registration No & City: Rs/Hai/248/B/27 Of 2006, Hailakandi
Address:Village – Borbond Part – I P.O – Borbond, Dist – Hailakandi State – Pin – 788164, Assam
Cause:Agriculture, Animal Husbandry, Dairying & Fisheries, Children, Disaster Management, Education & Literacy
---
District Youth Development Forum Hailakandi
Registration No & City: Hai/248/D/56, Hailakandi
Address:Vivekananda Road, W/No – Xii, Assam
---
Sangita Mahila Samity
Registration No & City: Rs/3718, Hailakandi
Address:Ashram Road , W/No:3, Po, Assam
Cause:Women's Development & Empowerment
---
Rural Development Organisation
Registration No & City: Hai/248/E/35, Hailakandi
Address:Vill – Chiporsangan – Iii, Assam
Cause:Any Other
---