Find the most comprehensive list of NGO in Jehanabad, situated in Bihar. Jahanabad has a 1124176 population and an area 1569 km², There are more than 35+ registered NGO's in Jehanabad, Bihar, India. All the NGO's here in this list are Registered in Bihar. If you find any false information in this list, please report us with NGO details. Also, If you're a NGO worker, than you can list your NGO in Jahanabad list by filling the form by at Ngo4You.com.
Top NGOs Working in Jehanabad, Bihar
Reshma Gramin Vikash Sangh
Working for– RGVS organization dedicated working for Socio Economic socially and Economically backward community.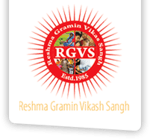 Detail:-
Founded– 1985
Phone number– +91 9934007529 and 6114-225465
Address– Raja Bazar, Moti Mahal,1st floor, Devi Mandir Road, Jahanabad 804408, Bihar, India
Email– rgvsjbad@gmail.com
Website– https://www.rgvsngo.org/
Gayatri Pariwar
Working for– Gayatri Pariwar organization dedicated working for Individual Development, Family Development and Social Upliftment.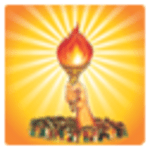 Detail:-
Address– Thibarapur, Jehanabad 804407, Bihar, India
Email– shantikunj@awgp.org and webadmin@awgp.org
Website– http://www.awgp.org/
Friends of India Foundation
Working for– Friends of India organization dedicated working for Drinking water, Healty Food, Healthcare, Education for every children.

Detail:-
Founded– 2010
Phone number– +91 6114281112 and +91 9868881112
Address– Matushree, H.No.-1, Dev Bhumi, VPO- Golakpur Dehuni PS- Ghosi, Jehanabad 804420, Bihar, India
Email– office@foif.co
Website– https://foif.co/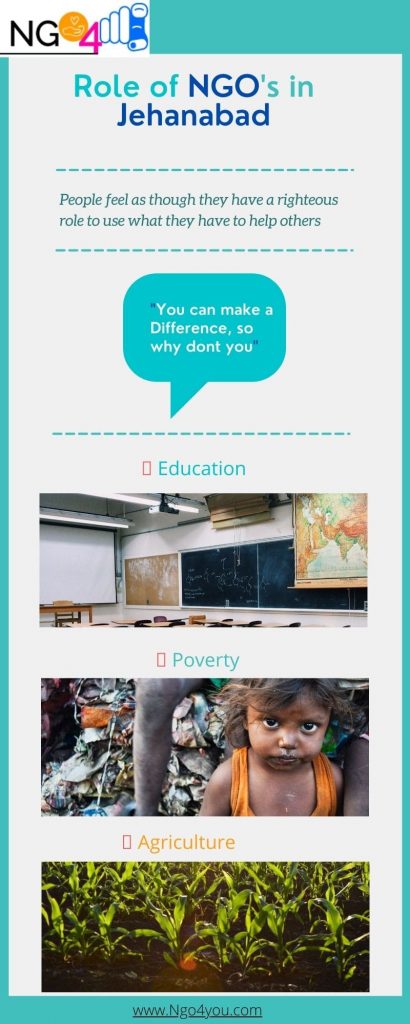 List of NGO in Jehanabad, Bihar
Jehanabad
Ghosi
Makhdumpur
Vishvanath Sharan Foundation
Registration No & City: 34, Jehanabad
Address:At P.O.-Ghosi, District- Jehanabad
Cause:Agriculture, Animal Husbandry, Dairying & Fisheries, Art & Culture, Biotechnology, Children
---
Human Welfare & Research Society
Registration No & City: 163/2016-17, Jehanabad
Address:C/O Modern Public School, Vill.-Okri, Near-Bbm College, P.O.-Jaitipur Karaua, P.S.-Ghosi, Distt.-Jehanabad
Cause:Agriculture, Animal Husbandry, Dairying & Fisheries, Art & Culture, Biotechnology, Children
---
Baba Baidyanath Balika Mook Badhir Vidyalaya
Registration No & City: 334/89-90, Munger
Address:Baba Baidyanath Balika Mook Badhir Vidyalaya H.O.-Ghosi Tola Munger- 811201 (Bihar)
Cause:Children, Differently Abled, Education & Literacy, Health & Family Welfare, Women's Development & Empowerment, Any Other
---
Hayat M K Technical And Welfare Society
Registration No & City: 268 2006-07, Makhdumpur
Address:Hayat M K Technical And Welfare Society Vill Makhpa Po Dakra Makhdumpur Dist Jehanabad Bihar 804422
Cause:Children, Education & Literacy, Health & Family Welfare, Labour & Employment, Minority Issues, Vocational Training
---
Barabar Swyam Sidha Mahila Vikash Swawalambi Sahkari Samitte Ltd. Makhdumpur
Registration No & City: Br02/01/03/06/08, Jehanabad
Address:C/O Siyaram Yadav,Adarshya Colony,Main Road,Main Road,Makhdumpur,Jehanabad,Pin-804422
Cause:Agriculture, Animal Husbandry, Dairying & Fisheries, Art & Culture, Children, Civic Issues
---
Naaz Commercial Institute
Registration No & City: 0663, Makhdumpur
Address:Postp.S.- Makhdumpur,Dist- Jehanabad, Bihar,804422
Cause:Education & Literacy, Health & Family Welfare, Rural Development & Poverty Alleviation, Vocational Training, Women's Development & Empowerment
---
Reshma Gramin Vikas Sangh
Registration No & City: 593, Jehanabad
Address:Raja Bazar, Moti Mahal , Jehanabad, Bihar, Pin- 804408
Cause:Animal Husbandry, Dairying & Fisheries, Aged/Elderly, Agriculture, Art & Culture, Biotechnology
---
Kainat Foundation
Registration No & City: 523/2002, Kako Jehanabad
Address:Kainat Nagar Kako Jehanabad
Cause:Children, Education & Literacy, Environment & Forests, Science & Technology, Women's Development & Empowerment, Youth Affairs
---
Real Right Social Educational Society
Registration No & City: 603/2011-12, Jehanabad
Address:4Th Floor Vindhyavasini Market Pg Road Jehanabad 804408
Cause:Children, Civic Issues, Education & Literacy, Health & Family Welfare, Human Rights, Information & Communication Technology
---
Computer Educational Welfare And Cultural Development Society
Registration No & City: 2020, Jehanabad
Address:2Nd Floor, Vindhwasini Market, Pg Road, Jehanabad, Bihar
Cause:Education & Literacy
---
Jivan Prakash Society
Registration No & City: 82/2016-17, Jehanabad
Address:Moh- Adluchak Road, P.O. P.S.- Jehanabad, District- Jehanabad
Cause:Agriculture, Animal Husbandry, Dairying & Fisheries, Art & Culture, Biotechnology, Children
---
Prakash Samaj Kalyan Sansthan
Registration No & City: 804/2008-09, Jehhanabad
Address:Ateast Gandhi Maidan, P.O. District- Jehanabad
Cause:Animal Husbandry, Dairying & Fisheries, Children, Drinking Water, Education & Literacy, Environment & Forests
---
Sarvottam Seva Sansthan
Registration No & City: 614/2015-2016, Jehanabad
Address:Village Shreepur P O P S Ghoshi District Jehanabad
Cause:Agriculture, Children, Education & Literacy, Health & Family Welfare
---
Mayawati Foundation
Registration No & City: 836, Jehanabad
Address:At P.O.-Ikkil, P.S.-Makkdumpur, Near Shiv Mandir, Distt.-Jehanabad (Bihar).-804425
Cause:Agriculture, Animal Husbandry, Dairying & Fisheries, Art & Culture, Children, Dalit Upliftment
---
Deo Nagina Welfare And Charitable Trust
Registration No & City: 64 Dated 11/12/1997, Jehanabad
Address:Bal Vidya Niketan, Patel Nagar, Raja Bazar, Jehanabad
Cause:Education & Literacy, Vocational Training
---
Panjatan Foundation
Registration No & City: 478, Jehanabad
Address:Ali Nagar Pali Kako Jehanabad
---
Lok Hitay Sansthan
Registration No & City: 209, Jehanabad
Address:Villokari, Po Jaitipur, Bhaya Kako, Dist – Jehanabad, Bihar
Cause:Agriculture, Animal Husbandry, Dairying & Fisheries, Art & Culture, Children, Civic Issues
---
Chitragupta Social Welfare Foundation
Registration No & City: 1428, Jehanabad
Address:House No.-241,Thakurbari Road,P.O.-Jehanabad,Distt.-Jehanabad (Bihar).-804408
Cause:Animal Husbandry, Dairying & Fisheries, Biotechnology, Education & Literacy, Health & Family Welfare, HIV/AIDS
---
Veer Kunwar Singh Sansthan Jehanabad
Registration No & City: 0720, Jehanabad
Address:Village Karouna Post Karouna District Jehanabad State Bihar Pin Code 804417
Cause:Animal Husbandry, Dairying & Fisheries, Aged/Elderly, Agriculture, Art & Culture, Children
---
Parivartan Mokimpur
Registration No & City: 145/1999-2000, Jehanabad
Address:Swami Sahjanand Nagar, Purani Court Ara, Near Pani Tanki, Jehanabad. Postjehanabad Court, Pin Code804408, Dist -Jehanabad (Bihar)
Cause:Agriculture, Animal Husbandry, Dairying & Fisheries, Art & Culture, Children, Dalit Upliftment
---
Gram Swarajya Samiti Ghoshi
Registration No & City: 737/92-93, Jehanabad
Address:At P.O:- Bandhuganj
Cause:Children, Drinking Water, Education & Literacy, Health & Family Welfare, HIV/AIDS, Nutrition
---
Magadh Mahila Vikas Sanstha
Registration No & City: 77/90-91, Jehanabad
Address:Villagep.O- Lakhawar Distt-Jehanabad(Bihar)
Cause:Vocational Training, Women's Development & Empowerment, Youth Affairs
---
Khadagdhari Gramin Vikas Sansthan
Registration No & City: 800, Jehanabad
Address:Vill Khalispur, P.O. Kako, P.S. Kako, District Jehanabad
Cause:Agriculture, Animal Husbandry, Dairying & Fisheries, Biotechnology, Children, Civic Issues
---
Nari Seva Sankalp Sansthan
Registration No & City: 1584, Jehanabad
Address:Moh.-Malahchak,Panitanki,P.O.-Head Post Office, Distt.-Jehanabad (Bihar)-804408
Cause:Animal Husbandry, Dairying & Fisheries, Art & Culture, Environment & Forests, Health & Family Welfare, HIV/AIDS
---
Abhinay Rang Mandal
Registration No & City: 576, Jehanabad
Address:Atadarsh Colony, Kako Road
Cause:Art & Culture, Children, Education & Literacy, Environment & Forests, Women's Development & Empowerment, Any Other
---
Evrest Social Welfare Society
Registration No & City: 1793, Jehanabad
Address:Village : Anwan , Po: Saidabad, Ps: Kako
Cause:Art & Culture, Education & Literacy, Health & Family Welfare, Information & Communication Technology, Rural Development & Poverty Alleviation, Sports
---
Muskan Kutir
Registration No & City: 1345, Jehanabad
Address:Vill.- P.O.-Jagpura, Distt.-Jehanabad (Bihar)
---
Janseva Sanshthan Bhelawr
Registration No & City: 215, Jehanabad
Address:Village Melawar Post Tejvigha District Jehanabad Bihar Pin Code 801301
---
Muskan
Registration No & City: 5822, Jehanabad
Address:Shastri Nagar, Main Road, Jehanabad, Bihar
---
Intigrated Growth And Welfare Society
Registration No & City: 2288, Jehanabad
Address:Satish Sharma, Shanti Nagar, Jehanabad
Cause:Agriculture, Animal Husbandry, Dairying & Fisheries, Art & Culture, Biotechnology, Children
---
Kalimullah Rahmani Foundation
Registration No & City: 2006, Jehanabad
Address:12/577, Insaf House ,Makhdumabad, Post- Jehanabad, Distt- Jehanabad, Bihar
Cause:Art & Culture, Children, Drinking Water, Education & Literacy, Minority Issues, Women's Development & Empowerment
---
Aim Of People
Registration No & City: 002507, Jehanabad
Address:Madhav Nagar Street No. 4 Kako Rd Jehanabad 804408 Bihar
---
Jeevan Path Jehanabad
Registration No & City: 1903, Jehanabad
Address:Shree Krishna Nagar Raja Bazar Jehanabad
Cause:Rural Development & Poverty Alleviation
---