Find the most comprehensive list of NGO in Madhepura, situated in Bihar. Madhepura has a 1994618 population and an area 1787 km², There are more than 13+ registered NGO's in Madhepura, Bihar, India. All the NGO's here in this list are Registered in Bihar. If you find any false information in this list, please report us with NGO details. Also, If you're a NGO worker, than you can list your NGO in Madhepura list by filling the form by at Ngo4You.com.
Top NGOs Working in Madhepura, Bihar
Shristy Gram Development (SGD)
Working for– SGD organization dedicated working for Child Education, Development of Man and Woman in rural area, Pure water, Environmental protection, Plantation, Waste land management.

Detail:-
Founded– 2013
Phone number– +91 9546990105
Address– Durga Chwok, Pipra Main Road, Singheshwar, Madhepura 852128, Bihar, India
Email– sabujroy41@rediffmail.com and shristygramdevelopment@gmail.com
Website– http://shristygramdevelopment.com/
Hanti Gramin Vikas Sah Adhunik Takniki Shikshan Sansthan
Working for– HGVSATSS organization dedicated working for Women empowerment, Self-employment, and Computer courses.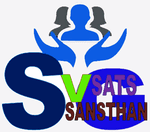 Detail:-
Phone number– +91 7781898636
Address– Sirsiya, P.O.- Kamargama, P.S- Singheshwar, Madhepura 852218, Bihar, India
Email– sgrminvikassatss.bih@gmail.com
Website– https://sites.google.com/view/shantigraminvikassansthanorg/
Succes Mission Society
Working for– Succes Mission organization dedicated working for Enable Poor people, Women & Children better lives and Sustainable development.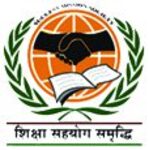 Detail:-
Phone number– +91 9472174175
Address– Village- Tikkar, Ward No-04, P.O + P.S- Gwalpara, Madhepura 852115, Bihar, India
Email– Succesmissionsociety@gmail.com
Website– http://successmissionsociety.com/
Kanya Vivah Sahyog Society
Working for– KVSS organization dedicated working for Awareness about Child Marriages, Dowry System, and Vocational trainings to Girls.
Detail:-
Founded– 2018
Phone number– +91 9473227394 and +91 7061358303
Address– Bus Stand, B.P. Mandal Chowk, Madhepura, Bihar, India
Email– support@kanyavivahsahyogsociety.com
Website– https://www.kanyavivahsahyogsociety.com/
List of NGO in Madhepura, Bihar
Madhepura
Bihariganj
Satyamev Welfare Foundation
Registration No & City: Deed No – 53, Madhepura
Address:Atlaxmipur, Po Psbihariganj, Disttmadhepura, Pin Code852101 (Bihar)
Cause:Agriculture, Animal Husbandry, Dairying & Fisheries, Art & Culture, Children, Differently Abled
---
Gandhi Gyan Mandir
Registration No & City: 41/1968-69, Madhepura
Address:Rajendra Nagar P.O Babhangamadistrict Madhepura Bihar 852101
Cause:Art & Culture, Children, Disaster Management, Drinking Water, Education & Literacy, Legal Awareness & Aid
---
Shamina Technical And Welfare Development Society
Registration No & City: 2077/10-11, Madhepura
Address:H/N: 100, C/O: Rafique Alam, Vill Po: Babhani, Ps: Gamhariya, District: Madhepura
Cause:Agriculture, Animal Husbandry, Dairying & Fisheries, Art & Culture, Children, Dalit Upliftment
---
Yuva Kranti Foundation
Registration No & City: 50, Madhepura
Address:College Chowkmadhepura
Cause:Animal Husbandry, Dairying & Fisheries, Civic Issues, Disaster Management, Drinking Water, Health & Family Welfare
---
Jaymanti Koshi Jan Utthan Samiti
Registration No & City: 918, Madhepura
Address:Vill.-Khapur, P.O.-Kishanpur, Ratvar, Distt.-Madhepura (Bihar)
Cause:Agriculture, Animal Husbandry, Dairying & Fisheries, Art & Culture, Biotechnology, Children
---
Dazy Samaj Kalyan Seva Sansthan
Registration No & City: 1348, Madhepura
Address:P.S- Madhepura ,Dist- Madhepura, State- Bihar
Cause:Animal Husbandry, Dairying & Fisheries, Art & Culture, Children, Dalit Upliftment, Disaster Management
---
Madhepura Christian Hospital
Registration No & City: 101/1973/74, Madhepura
Address:Mission Road Ward No 22, Bhirkhi Districtmadhepura Bihar Pin 852113
Cause:Health & Family Welfare
---
Samarpan Welfare Trust
Registration No & City: 7173, Madhepura
Address:At-Navtoliya Ward No.-01
Cause:Education & Literacy
---
Maa Jagdamba Educational And Welfare Society
Registration No & City: 1437/2008-09, Madhepura
Address:At-Jiagjiwan Path, Ward No-13, P.O. District-Madhepur-852113
Cause:Agriculture, Animal Husbandry, Dairying & Fisheries, Art & Culture, Biotechnology, Children
---
Arrive Welfare Trust
Registration No & City: 202/2013, Madhepura
Address:Arrive Welfare Trust Ward No-02,Atpo-Gamharia
Cause:Education & Literacy, Environment & Forests
---
Jagadish Public Charitable Trust
Registration No & City: 2495, Madhepura
Address:Anand Eye Hospital, Azad Nagar, Ward No 20, Madhepura, Bihar
Cause:Health & Family Welfare
---
Devki Neeta Kalyan Vikas Samiti Madhepura
Registration No & City: 1063, Madhepura
Address:North Of Krishi Vigyan Kendra, Sadhuwa Path, Po, Ps
Cause:Women's Development & Empowerment
---
Shiv Guru Jan Seva Sansthan
Registration No & City: 1610, Madhepura
Address:Yadav Tola, Nagar Panchayat Murliganj, Ward No.-12, P.S.-Murliganj, Madhepura
Cause:Education & Literacy, Health & Family Welfare, Vocational Training, Women's Development & Empowerment
---