Find the most comprehensive list of NGO in Nalbari, situated in Assam. Nalbari has a 769919 population and an area 1009 km², There are more than 80+ registered NGO's in Nalbari, Assam, India. All the NGO's here in this list are Registered in Assam. If you find any false information in this list, please report us with NGO details. Also, If you're a NGO worker, than you can list your NGO in Nalbari list by filling the form by clicking Here.
Top NGOs Working in Nalbari, Assam
Pancharatna Gramya Bikash Kendra
Working for– PGBK organization dedicated working for Poor with right based & equitable, Sustainable employment opportunities, Village artisans.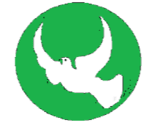 Detail:-
Phone number– 03624223610
Address– Dhekiabari, Kharsitha, Nalbari 781370, Assam, India
Email– mail2pancharatna@yahoo.com
Website– http://pancharatna.in/
Gramya Vikash Mancha (GVM)
Working for– GVM organization dedicated working for Create a peaceful, Prosperous, Egalitarian and Exploitation free society.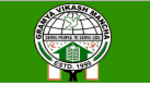 Detail:-
Founded– 2000
Phone number– +91 9854018846 and +91 9864354888
Address– Village: Kardaitola, P.O:Barbari (Kalag), Nalbari 781351, Assam, India
Email– gvmassam@gmail.com
Website– http://www.gvmassam.org/
Sarothi
Working for– Sarothi organization dedicated working for Children and Human development Differently Abled people.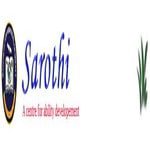 Detail:-
Founded– 2007
Phone number– +91 3624220525 and +91 9435027557
Address– Gopal Bazar, (Link road from Hajo Road to Pramoda Hotel), Nalbari,Assam.
Email– sarothicci@gmail.com
Website– http://sarothi.org.in/
List of NGO in Nalbari, Assam
Nalbari
Dharmapur
Uttar Dharmapur Gramya Bikash Sangstha
Registration No & City: Nal/246/E/83, Guwahati
Address:Uttar Dharmapur Grymya Bikash Sangstha, Vii – Mularkuchi, P.O – Bangram, Dist – Nalbari , , Assam
Cause:Agriculture, Animal Husbandry, Dairying & Fisheries, Art & Culture, Children, Civic Issues
---
Borbhag Hindi Bidyalaya Samitee
Registration No & City: Rs/Nl/B/246/69 Of1999-2000, Nalbari
Address:Borbhag Hindi Bidyalaya Samitee Vill – Tormatha, P.O. – Arikuchi, Assam
Cause:Education & Literacy
---
Manav Shakti Jagaran
Registration No & City: 4069, Nalbari
Address:Vill. Kairara, P.O. Sondha, Nalbari, Nalbari, 781337, Assam
Cause:Art & Culture, Children, Health & Family Welfare, HIV/AIDS, Micro Finance (SHGs), Micro Small & Medium Enterprises
---
Godchild Socio Economic Development Society
Registration No & City: Rs/Nal/E/66 Of 2006, Nalbari
Address:Vill – Amani, Po – Amani, Assam
Cause:Agriculture, Art & Culture, Children, Differently Abled, Drinking Water, Education & Literacy
---
Arunoday Socio Economic Development Society
Registration No & City: Nal/246/B/146 Of 2002-2003, Nalbari
Address:Natun Dehar, Po – Banekuchi, Assam
Cause:Agriculture, Art & Culture, Children, Civic Issues, Differently Abled, Disaster Management
---
Bishnu Jyoti Janakalyan Samity
Registration No & City: Nal/246/B/54 Of 2000-2001, Nalbari
Address:Villagesonpur, Po.Nalbari, Dist Nalbaripin No – 781335, State – , Assam
Cause:Women's Development & Empowerment, Rural Development & Poverty Alleviation, Micro Small & Medium Enterprises, Micro Finance (SHGs)
---
Jana Shakti Jagaran Chanda
Registration No & City: 2988 Of 1988-89, Guwahati
Address:Villpo Chanda , Ps Mukalmua Dist Nalbari , Assam
Cause:Art & Culture, Agriculture, Animal Husbandry, Dairying & Fisheries, Children, Drinking Water
---
Yuva Kalyan Samity
Registration No & City: 260 Of 1974 75, Guwahati
Address:Vill – Larkuchi Po – Larkuchi Dist – Nalbari State Pin 781138, Assam
Cause:Animal Husbandry, Dairying & Fisheries, Art & Culture, Biotechnology, Children, Dalit Upliftment
---
Weavers Development Society
Registration No & City: Rs/Nal/246/B/124 Of 2001-02, Nalbari
Address:Saraswati Bhawan Nalbari Town, Assam
Cause:Agriculture, Drinking Water, Education & Literacy, Environment & Forests, Health & Family Welfare, HIV/AIDS
---
Antaranga Yuva Sangha
Registration No & City: Rs/Nal/246/N/22, Nalbari
Address:Vill Balikaria Po Kazipara Dist Nalbari Pin 781341, Assam
Cause:Agriculture, Civic Issues, Disaster Management, Education & Literacy, Environment & Forests, HIV/AIDS
---
Lachima Bikash Samity
Registration No & City: Rs/Nal/246/C/67, Lachima
Address:Village And Post Office Lachima Nalbari District , Assam
---
New Generation Rural Development Society
Registration No & City: Rs/3077 Of 1992-1993, Nalbari
Address:Vill Jaymanglapo Barazarapsnalbaridistnalbaripin781334, Assam
Cause:Agriculture
---
Raang
Registration No & City: Rs/Nal/246/J/04 Of 2014-2015, Tihu
Address:Ward No. 2, Tihu Town, P.O. Tihu, Dist. Nalbari, Pin 781371, Assam
Cause:Children, Education & Literacy, Environment & Forests, Science & Technology, Women's Development & Empowerment, Youth Affairs
---
Pakowa Gramin Vikash Sanstha
Registration No & City: Rs/Nal/246/C/93, Nalbari
Address:Vill. Niz Pakowa, P.O. – Niz Pakowa, Dist. – Nalbari , Pin. – 781353, Assam
Cause:Animal Husbandry, Dairying & Fisheries
---
Eric Development Socity
Registration No & City: Rs/Nal/246/O/23, Nalbari
Address:Vill, Assam
Cause:Art & Culture, Education & Literacy, Environment & Forests, Any Other
---
Rastravasha Bidyapith Gandhia
Registration No & City: 2985/1991-1992, Nalbari
Address:Vill Gandhiya Po Gandhiya Ps Belsor Dist Nalbari Pin 781304, Assam
---
Loka Kalyan Yuva Samittee
Registration No & City: Rs/Nal/246/D/67 Of 2005-2006, Nalbari
Address:Vill Po – Belosr, Ps – Belsor, Assam
Cause:Agriculture, Animal Husbandry, Dairying & Fisheries, Art & Culture, Biotechnology, Civic Issues
---
Merit Educational Society
Registration No & City: Rs741978-79, Guwahati
Address:Vill – Larama , P.O – Senekuchi, Dist – Nalbari, Communication Address – Dkhin Gav Khahilapara Near Krishna Mandir Ghy – 19, Assam
Cause:Agriculture
---
Janakalyan Rastravasha Vidyalaya
Registration No & City: 2765 Of 1992-1993, Nalbari
Address:Vill Amani Po Amani Ps Belsor Dist Nalbari , Assam
Cause:Education & Literacy, Art & Culture, Health & Family Welfare, Information & Communication Technology, Science & Technology
---
Sonali Gramya Bikash Sanstha
Registration No & City: Rs/Nal/246/B/27 Of 2001-02, Nalbari
Address:Vill – Marowa Po Marowa Ps Nalbari Dist Nalbari, Assam
Cause:Agriculture, Children, Differently Abled, Disaster Management, Education & Literacy, Environment & Forests
---
Gram Unnayan Samity Ahata
Registration No & City: Rs/Nal/246/A/53 Of 1997-1998, Nalbari
Address:Vill Ahata Po Jaysagar Ps Mukalmua Pin 781126, Assam
Cause:Women's Development & Empowerment
---
Star Evergreen Development Society
Registration No & City: Rs/Nal/246/F/11 Of 2008, Nalbari
Address:Vill – Barkhala Po – K.P. Barkhala Ps – Ghograpar, Assam
Cause:Agriculture, Art & Culture, Biotechnology, Children, Civic Issues, Differently Abled
---
Doomni Catholic Church
Registration No & City: Rs/1674 Of 1991-92, Doomni
Address:Doomni, Nalbari, , Assam
Cause:Any Other, Children, Education & Literacy
---
The Green Globe
Registration No & City: Rs/Nal/246/J/164 Of 2013-2014, Nalbari
Address:Nalbari Municipal , Ward No – 1(Khatabari), Po Ps – Nalbari, Assam
Cause:Agriculture, Differently Abled, Disaster Management, Education & Literacy, Environment & Forests, Tourism
---
Anandapuram
Registration No & City: 1358, Nalbari
Address:Anandapuram, Vill: Nalbari Gaon, Balikoria Kharjara, Pin 781353, Assam
Cause:Art & Culture, Education & Literacy, Health & Family Welfare, Any Other
---
Samannay Puthibharal
Registration No & City: Nal/246/H/45, Nalbari
Address:Mularkuchi, Assam
Cause:Art & Culture, Education & Literacy
---
Dr. Kashinath Sarma Rastravasha Mahavidyalaya
Registration No & City: Rs/572 Of 1991-1992, Nalbari
Address:Vill: Kardoitola, Po: Barbari, Dist: Nalbari, Pin: 781351, , Assam
Cause:Education & Literacy
---
Mularkuchi Vista Society
Registration No & City: Rs/Nal/246/C/69, Nalbari
Address:Village – Mularkuchi , Po – Mularkuchi, Ps – Belsor, Assam
Cause:Health & Family Welfare
---
Lotus Progressive Centre
Registration No & City: Rs/Nal/B1/246/21 Of 2002-2003, Guwahati
Address:Villmorowapomorowadistrictnalbaristatepin781348, Assam
Cause:Agriculture, Animal Husbandry, Dairying & Fisheries, Disaster Management, Education & Literacy, Environment & Forests
---
Naherbari Hindi Bidyapeeth
Registration No & City: 4528 Of 1992-93, Nalbari
Address:Vill, Assam
Cause:Education & Literacy
---
Barkhetri Anchalik Bikalanga Santha
Registration No & City: Nal/246/C/13 Of 2005-2006, Guwahati
Address:Vill/Po Mukalmua Dist Nalbari 781126, Assam
Cause:Art & Culture, Children, Civic Issues, Differently Abled, Education & Literacy, Health & Family Welfare
---
Gramya Unnayan Samity
Registration No & City: Nal/246/C/25 Of 2004 2005, Nalbari
Address:Vill Bangalmurpo Kalag Ps Nalbari, Assam
Cause:Agriculture
---
Gyansetu
Registration No & City: Rs/Nal/246/N/18, Nalbari
Address:Amrattary Rampur Mukalmua Nalbari, Assam
---
Sahpur Hasta Silpa Samabai Samittee Ltd
Registration No & City: N/79/2009-2010, Nalbari
Address:Vill – Sahpur, P.O – Nankarbhaira, P.S – Nalbari Dist – Nalbari, , Assam
Cause:Animal Husbandry, Dairying & Fisheries, Aged/Elderly, Agriculture, Art & Culture, Biotechnology
---
Rampur Rastrabhasha Bidyalay
Registration No & City: No.1903 Of 1992-1993, Nalbari
Address:Vill, Assam
Cause:Education & Literacy
---
Bonpura Adarsha Kalyan Ngo
Registration No & City: Rs/Nal/246/O/54, Nalbari
Address:Village Bonpura, Ps Mukalmua, Nalbari District, , Assam
Cause:Animal Husbandry, Dairying & Fisheries, Art & Culture, Children, Civic Issues, Differently Abled
---
Multi Skill Development Foundation And Training Academy
Registration No & City: Nal/246/J/40, Nalbari
Address:3Rd Floor , Dibya Bhawan College Road, Nabari, Assam
Cause:Animal Husbandry, Dairying & Fisheries, Agriculture, Art & Culture, Biotechnology, Children
---
Jiwan Jyoti Nava Jagaran Unnayan Samity
Registration No & City: Rs/Nal/246/E/235 Of 2010-2011, Nalbari
Address:Vill – No. 2 Larkuchi P.O – Larkuchi, P.S – Mukalmua, Dist – Nalbar, , Assam
Cause:Health & Family Welfare, Children, Education & Literacy, Environment & Forests, Human Rights, Legal Awareness & Aid
---
Purva Bharati
Registration No & City: Rs/97 Of 1974-1975, Nalbari
Address:Ward No 11, Nalbari, Assam
Cause:Education & Literacy, Agriculture, Any Other
---
Weaker Development Organisation
Registration No & City: Rs/Nal/246/C/82 Of 2003-04, Nalbari
Address:Nalbari Gopal Bazar Po – Gopal Bazar, Ps – Nalbari, Assam
Cause:Agriculture, Art & Culture, Children, Civic Issues, Disaster Management, Education & Literacy
---
Barkhetri Anchalik Gaon Unnayan Santha
Registration No & City: Nal/246/F/187 Of 2008, Nalbari
Address:Vill – Dagapara Po – Dagapara Ps – Mukalmua, Assam
Cause:Rural Development & Poverty Alleviation, Vocational Training, Women's Development & Empowerment
---
Nalbari Hindi Bidyalay
Registration No & City: 2986 Of 1990-1991, Nalbari
Address:Nalbari Palla Road Girls, Nalbari, Assam
Cause:Education & Literacy
---
Barkhetri Unnayan Samity
Registration No & City: 221/76, Guwahati
Address:Vill+Po – Mukalmua, Pin – 781126 Dist – Nalbari, State – , Assam
Cause:Agriculture, Disaster Management, Drinking Water, Education & Literacy, Food Processing, Health & Family Welfare
---
Bagurihati Rastravasha Mahavidyalay
Registration No & City: 2984 Of 1990-91, Nalbari
Address:Bagurihati, Assam
Cause:Education & Literacy
---
Modern United Community Foundation
Registration No & City: Rs/Kam/240/A – 4/617 Of 2006, Nalbari
Address:Natboma, Hatigaon, Assam
Cause:Agriculture, Animal Husbandry, Dairying & Fisheries, Art & Culture, Children, Differently Abled
---
Radha Krishnan Rastrabhasha Hindi Bidyapith Porichalana Somittee
Registration No & City: 4394/92-93, Nalbari
Address:Katarah High School, Katara, P.O – Milanpur, Assam
Cause:Education & Literacy
---
Yuva Shakti Unnayan Samittee
Registration No & City: Rs/Nal/246/C/103 Of 2004-05, Nalbari
Address:Vill – Puspakpur, Ward No – 5, Po – Milanpur, Ps – Nalbari, Assam
---
Janashakti Bikash Mancha
Registration No & City: Nal/B/246/49 , Nalbari
Address:Villl – Puspakpur, Ward No.10, P.O. – Milanpur, Dist – Nalbari, State – , Pin – 781337, Assam
Cause:Agriculture, Animal Husbandry, Dairying & Fisheries, Food Processing, Vocational Training, Women's Development & Empowerment
---
Gramin Bikash Handicrafts Society
Registration No & City: Rs/Nal/246/A/83 Of 1997-1998, Nalbari
Address:Vill, Assam
Cause:Animal Husbandry, Dairying & Fisheries, Art & Culture, Disaster Management, Education & Literacy, Environment & Forests
---
Bihagi Kabi Raghunath Choudhary Smriti Sangha
Registration No & City: 586/1979-1980, Nalbari
Address:Village : Lawpara , P.O.: Lawpara , P.S.: Mukalmua , Dist. : Nalbari , Pin – 781126, Assam
Cause:Animal Husbandry, Dairying & Fisheries
---
Bagurihati Rural Development Society
Registration No & City: Rs/Nal/246/I/80 Of 2013-2014, Guwahati
Address:Vill Po Bagurihatips Belsor Dist Nalbari , Assam
Cause:Agriculture, Art & Culture, Children, Civic Issues, Differently Abled, Drinking Water
---
Char Nirman Samity Ngo
Registration No & City: Rs/Nal/246/G/122 Of 2010-2011, Nalbari
Address:Vill Pobhangnamari, Assam
Cause:Agriculture, Animal Husbandry, Dairying & Fisheries, Children, Disaster Management, Drinking Water
---
Nature Escort Wing
Registration No & City: Nal/246/M/93, Nalbari
Address:Ward No 2, Khatabari, Assam
Cause:Agriculture, Art & Culture, Biotechnology, Children, Civic Issues, Differently Abled
---
Rastra Bhasa Vidyalaya
Registration No & City: 896 Of 1994-95, Nalbari
Address:Vill – Boritapa, P.O – Niz – Tapa, Assam
Cause:Education & Literacy
---
Sahayata Co Educational And Rehabilitation Society
Registration No & City: Nal/246/G/42 Of 2010-11, Nalbari
Address:Vill: Nakhara, P.O P.S: Tihu, Pin:781371, Dist: Nalbari, , Assam
Cause:Aged/Elderly, Children, Disaster Management, Education & Literacy, Environment & Forests, Health & Family Welfare
---
A Social For Human Resource Organisation And Improvements
Registration No & City: Rs/Nal/246/G/13 Of 2010-2011, Nalbari
Address:Rup Nagar, Nalbari Gaon, Po – Gopalbazar, , Assam
Cause:Civic Issues
---
Madhapur Milan Banijyik Unnayan Samity
Registration No & City: Rs/2101/1994-1995, Nalbari
Address:Vill. – Madhapur, P.O. – Marrowa, Via – Mulakmua Dist. – Nalbari, , Assam
---
New Pragjyotish Development Society
Registration No & City: Nal/246/J/71, Nalbari
Address:Milanpur, Dhamdhama Road, Ward No – 4, Po. Milanpur, 781337, Nalbari, , Assam
Cause:Aged/Elderly
---
Banpura Mahila Samity
Registration No & City: Rs/Nal/246/B/65 Of 1999-2000, Mukalmua
Address:Vpo: Banpura, Ps: Mukalmua, Dist. Nalbari 781138, Assam
Cause:Agriculture, Children, Civic Issues, Differently Abled, Education & Literacy, Women's Development & Empowerment
---
Women And Children Development Sangha
Registration No & City: Rs/Nal/246/B/86 Of 2002-03, Nalbari
Address:Vill Majdia Po Mugkuchi, Assam
Cause:Agriculture, Art & Culture, Biotechnology, Civic Issues, Food Processing, HIV/AIDS
---
Kumarikatta St Josephs Church
Registration No & City: 1653 Of 1991-1992, Kumarikatta
Address:Kumarikatta St Josephs Church, Kumarikatta, Dist – Nalbari – 781360, Assam
Cause:Art & Culture, Education & Literacy, Vocational Training, Women's Development & Empowerment, Urban Development & Poverty Alleviation
---
Navoday Handicrafts & Handloom Dev Society
Registration No & City: Rs/Nal/246/C/112, Nalbari
Address:Vill – North Jowarddi, Po – Kaithalkuchi Ps – Belsor, Assam
Cause:Agriculture, Art & Culture, Biotechnology, Children, Civic Issues, Differently Abled
---
Samaj Bikash Society
Registration No & City: Rs/Nal/246/L/222 Of 2015-16, Nalbari
Address:Vill – No.2 Loharkatha, P.O. – Loharkatha, P.S. – Mukalmua, Assam
Cause:Education & Literacy, Agriculture, Animal Husbandry, Dairying & Fisheries, Disaster Management, Drinking Water
---
Lakhimi Economic Develpment Society
Registration No & City: Rs/Kam/240/X/103, Nalbari
Address:Vill Po – Belsor Ps – Belsor, Assam
---
Al Hilal Developement Society
Registration No & City: 260 Of 1974 75, Guwahati
Address:Vill – Larkuchi Po – Larkuchi Dist – Nalbari State Pin 781138, Assam
Cause:Women's Development & Empowerment, Minority Issues, Agriculture, Animal Husbandry, Dairying & Fisheries, Art & Culture
---
Society For Human Development
Registration No & City: Rs/Nal/246/E/35 Of 2007, Nalbari
Address:Society For Human Development College Road, Nalbari Dist. – Nalbari – 781 335, Assam
Cause:Animal Husbandry, Dairying & Fisheries, Agriculture, Children, Differently Abled, Education & Literacy
---
Dronacharya Institute Of Innovative Learning Trust
Registration No & City: 482/45, Chowkbazar
Address:Dronacharya Institute Of Innovative Learning Trust, Chowkbazar, Near Bpcl Petrol Pump, Nalbari – 781334, , Assam
Cause:Education & Literacy, Dalit Upliftment, Disaster Management, Aged/Elderly, Environment & Forests, Health & Family Welfare
---
Natural Environmental And Economic Development Society
Registration No & City: Nal/246/E/61 Of 2006, Nalbari
Address:Pipalibari, Nalbari, , Assam
Cause:Agriculture, Animal Husbandry, Dairying & Fisheries, Biotechnology, Children, Civic Issues
---
Bahumukhi Pragati Samity
Registration No & City: Rs/3466 Of 1988-89, Tihu
Address:Bahumukhi Pragati Samity Vill – No. 2 Nathkuchi P.O.: Syntex Dist – Nalbari Pin – 781355, Assam
Cause:Education & Literacy, Health & Family Welfare, HIV/AIDS, Human Rights, Water Resources, Women's Development & Empowerment
---
Purabi Bkss Ltd
Registration No & City: N-25/96, Nalbari
Address:Vill – Milanpur Po – Milanpur Ps – Nalbari, Assam
Cause:Agriculture, Art & Culture, Food Processing, Health & Family Welfare, HIV/AIDS, Legal Awareness & Aid
---
All Assam Socio Economic And Health Association
Registration No & City: Rs/Nal/246/C/63 Of 2003-04, Nalbari
Address:All Socio Economic And Health Association Vill – Tilana, Po – Mugkuchi, Ps – Nalbari, Assam
Cause:Animal Husbandry, Dairying & Fisheries, Agriculture, Art & Culture, Biotechnology, Children
---
Dreestee
Registration No & City: Rs/Nal/246/B/123 Of 2002-2003, Nalbari
Address:Vill – Jajiabari P.O. – Nankarbhaira P/S – Nalbari Dist – Nalbari , Assam
Cause:Legal Awareness & Aid, Children, Civic Issues, Art & Culture
---
Haribhanga Rastrabhasha Bidyapith
Registration No & City: 4523, Haribhanga
Address:Village – Haribhanga P.O. – Haribhanga P.S. – Tihu Dist. – Nalbari Pin – 781378 , Assam
---
Gopalthan Hindi Bidyapith Parichalana Samity
Registration No & City: 2023 Of 1994-95, Nalbari
Address:P.O – Gopalthan, Assam
Cause:Education & Literacy
---
Zumudhi N G O
Registration No & City: Rs/Nal/246/I/10 Of 2013-2014, Nalbari
Address:Japarkuchi Moinpur Road, Vill – Japarkuchi, Po – Terechia, Ps – Nalbari, Assam
Cause:Health & Family Welfare, Agriculture, Art & Culture, Education & Literacy, Environment & Forests, Sports
---
Bright Future Society
Registration No & City: Rs/Nal/246/G/65 Of 2010-2011, Nalbari
Address:Vill – Towmura Po – Burinagar Dist – Nalbari Pin – 781341, Assam
Cause:Animal Husbandry, Dairying & Fisheries, Art & Culture, Biotechnology, Children, Civic Issues
---
Sanjog
Registration No & City: Rs/Nal/246/J/11 Of 2014-2015, Nalbari
Address:Village: Japarkuchi, P.O: Terechia, District: Nalbari, State: , Pin : 781334, , Assam
Cause:Agriculture, Animal Husbandry, Dairying & Fisheries, Disaster Management, Environment & Forests, Health & Family Welfare
---
Anajori Development Society
Registration No & City: Nal/246/K/148, Nalbari
Address:C/O – Matiur Rahman Milanpur(Jail Road) Dist – Nalbari State – , Assam
Cause:Agriculture, Animal Husbandry, Dairying & Fisheries, Children, Health & Family Welfare, HIV/AIDS
---
Shristi Multi Development Organization
Registration No & City: Rs/Nal/246/J/88 Of 2014-15, Nalbari
Address:Vill – Balakuchi, Po – Sandha, Ps – Nalbari, Assam
Cause:Agriculture, Animal Husbandry, Dairying & Fisheries, Art & Culture, Biotechnology, Children
---