Find the most comprehensive list of NGO in Dhubri, situated in Assam. Dhubri has a 1948632 population and an area 2838 km², There are more than 75+ registered NGO's in Dhubri, Assam, India. All the NGO's here in this list are Registered in Assam. If you find any false information in this list, please report us with NGO details Here. Also, If you're a NGO worker, than you can list your NGO in Dhubri list by filling the form by clicking Here.
List of NGO in Dhubri, Assam
Fulkumari Bapuji Club

(FBC)
Working for– FBC organization dedicated working for Various Awareness, Skill development, Rehabilitation, Child Abuse, Child Trafficking, Child labour etc.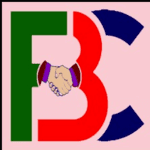 Detail:-
Founded– 1993
Phone number– +91 9435726956
Address– GTB Road, W/No. 9, P.O-. & P.S.- Dhubri, Dist- Dhubri 783301, Assam
Website– https://www.fbc.org.in/
Kalibari
Working for– Kalibari organization dedicated working for Development of Kalibari society.
Detail:-
Founded– 1928
Phone number– 03662232409 and +91 8721942240
Address– Chinta Haran Paul Road, Dhubri 783301, Assam, India
Email– contactus@kalibaridhubri.com
Website– http://kalibaridhubri.com/
Gauripur Vivekananda Club
Working for– GVC organization dedicated working for Rural Development, Rural poor marginalized, Destitute Women, Children, Women empowerment and Skill development.
Detail:-
Founded– 1970
Phone number– +91 9707842992
Address– P.O. Gauripur-783331, Ward No. 4, Near Post Office, Dist. Dhubri, Assam, India
Website– http://gvcngo.in/
Bharatiyam
Working for– Bharatiyam organization dedicated working for Community Development, Education, Environment, Social Justice and Impovement needy people of the society.
Detail:-
Phone number– +91 7002557631
Address– N S Road, Maharaja Hotel Premise, Dhubri 783301, Assam, India
Email– bharatiyamngo@gmail.com
Website– http://bharatiyam.ind.in/
Dhubri
Mankachar
Salmara
Gauripur
Golakganj
Bilasipara
Pacific Club Cum Library
Registration No & City: No. Rs 2589 Of 1990-91, Hatsingimari
Address:Vill Paglatola Po Fekamari Ps Mankavhar Dist South Salmara Mankachar Pin 783135, Assam
Cause:Animal Husbandry, Dairying & Fisheries, Aged/Elderly, Agriculture, Art & Culture, Children
---
Al Quasimi Modern Academy
Registration No & City: Rs/Dbr/250/0/07 Of 2013-2014, Guwahati
Address:Campus Office: – (1)Darul Uloom Kasharipara, Hallidayganj , Meghalaya (2)Tumni Lowkhowa, Po – Tumni Ps – South Salmara, Dist – South Salmara Mankachar, Pin – 783127, , Assam
Cause:Animal Husbandry, Dairying & Fisheries, Art & Culture, Biotechnology, Children, Civic Issues
---
Computer Application And Multilingual Dtp Centre
Registration No & City: Rs/Dbr/250/K/23 Of2010-2011, Guwahati
Address:Project Office – Sialkandi Khopatia Nurania Madrassatul Banat, Po – Hazirhat, Ps – Sukchar, Dist – South Salmara Mankachar, Pin – 783128, Assam
Cause:Animal Husbandry, Dairying & Fisheries, Art & Culture, Biotechnology, Children, Civic Issues
---
Histrocial Research Kendra
Registration No & City: Rs/1543 Of 1995-1956, Dhubri
Address:Mankachar Po Mankachar Ps Mankachar Dist Dhubri, Assam
Cause:Women's Development & Empowerment
---
South Salmara Rural Development Society
Registration No & City: Dbr/250/E/118 Of 2006, South Salmara Mankachar
Address:Vill South Salmara Po South Salmara Dist South Salmara Mankachar Pin 783127, Assam
Cause:Health & Family Welfare
---
Nava Rashmi Mahila Samity
Registration No & City: Rs/1287 Of 1987-88, Hatsingimari
Address:Vill Paglatola Po Fekamari Ps Mankachar, Assam
Cause:Animal Husbandry, Dairying & Fisheries, Agriculture, Art & Culture, Children, Differently Abled
---
North Eastern Development Society
Registration No & City: Rs/Dbr/250/E/122 Of 2006, Dhubri
Address:Project Office: – Darul Uloom Kasharipara Madrassa, Po: – Halliday Ganj , Dist – West Garo Hills, Meghalaya, Pin – 794104 H/O: – Bausskata , Ps: – South Salmara, Dhubri ( Pin – 783127, Assam
Cause:Agriculture, Animal Husbandry, Dairying & Fisheries, Art & Culture, Biotechnology, Children
---
North East Zone Welfare Development Society
Registration No & City: Dbr/250/B/140 Of 2002-2003, Dhubri
Address:Vill And P.O – Hatsingimari P.S – South Salmara Dist – Dhubri State: Pin Code 783135, Assam
Cause:Animal Husbandry, Dairying & Fisheries, Agriculture, Environment & Forests, Legal Awareness & Aid, Science & Technology
---
Friends
Registration No & City: Rs/Kam/240/A-8/564 Of 2007, Gwahati
Address:Vill Salmarap Obezerap Sbaihata Charialipin781121, Assam
Cause:Agriculture, Animal Husbandry, Dairying & Fisheries, Art & Culture, Children, Disaster Management
---
Rural Youth Development Society
Registration No & City: Rs/Dbr/250/H/332 Of 2008, Hatsingimari
Address:Vill Hatsingimarips South Salmarapin 783135, Assam
Cause:Health & Family Welfare
---
Janasewa Foundation
Registration No & City: Rs/Dbr/250/C/39 Of 2003-04, Hatsingimari
Address:Hatsingimari P O Fekamari P S South Salmara Dist Dhubri 783135, Assam
Cause:Children, Disaster Management, Education & Literacy, Environment & Forests, Health & Family Welfare, Labour & Employment
---
Jyoti Rural Development Society
Registration No & City: Dbr/250/H/278, Gauripur
Address:Village Khagrabari Post Office Sahebganj, Assam
Cause:Agriculture, Animal Husbandry, Dairying & Fisheries, Art & Culture, Children, Civic Issues
---
Human Welfare And Development Organisation
Registration No & City: Dbr/250/C/103, Dhubri
Address:Vill Baraibari Po Geramari Ps Gauripur Dist Dhubri Pin 783339, Assam
Cause:Agriculture
---
Zenith Development Society (N.G.O.)
Registration No & City: Rs/Dbr/250/M/87, Gauripur
Address:Village – Jhaleralga Part – Ii, P.O.South Geramari, P.S.Gauripur, Dist – Dhubri, Pin No.783331, Assam
---
Urdu Study Centre
Registration No & City: Dbr/250/K/27 Of 2010 2011, Gouhati
Address:1)Project Office Alomganj Pt – Ii, Po Alomganj, Ps Gauripur, Dist – Dhubri Pin 783339 2)Fulkatari Bazar, Vill – Joruar Char, Po – Joruar Char, Ps – Fakirganj, Dist – Dhubri, Assam
Cause:Animal Husbandry, Dairying & Fisheries, Art & Culture, Biotechnology, Children, Civic Issues
---
Udayan Unnayan Samity
Registration No & City: Dbr/250/C/07 Of 2004-2005, Dhubri
Address:Vill – Charaldanga P.O – Gauripur P.S – Gauripur Dist – Dhubri, Assam
Cause:Animal Husbandry, Dairying & Fisheries
---
Ne Janata Assurance(Ngo)
Registration No & City: Dbr/250/G/171, Dhubri
Address:Maya Complex(Ground Floor), W/No – 2, Gauripur, P.O, Assam
Cause:Differently Abled, Education & Literacy, Environment & Forests, Tribal Affairs
---
Bisondoi Sunlight Socio And Youth Development Society
Registration No & City: Dbr/250/G/83 Of 2008, Dhubri
Address:Vill – Bisondoipt – 2 Po – Barundangap.S – Golakganj Dist – Dhubri Pin=783334, Assam
Cause:Health & Family Welfare
---
Dhubri District Madrassa Development Council
Registration No & City: Dbr/250/O/298 Of 2012-2013, Gouhati
Address:Project Office: – Ananda Nagar(W/No – 2) Po – Bilasipara, Ps – Bilasipara, Dist – Dhubri Pin – 783348, Assam
Cause:Animal Husbandry, Dairying & Fisheries, Art & Culture, Biotechnology, Children, Education & Literacy
---
Meshpara Mahila Samity
Registration No & City: Rs/1438 Of 1987-1988, Bilasipara
Address:Moriom Begum Vill. Meshpara P.O. Bilasipara P.S. Bilasipara Dist. Dhubri Pin – 783348, Assam
Cause:Children, Drinking Water, Education & Literacy, Health & Family Welfare, HIV/AIDS, Micro Finance (SHGs)
---
Society For Education And Rural Development
Registration No & City: Dbr/250/M/129, Bilasipara
Address:Surjya Khata, Bilasipara W/No – 2, Dist – Dhubri, Pin – 783348, Assam
Cause:Differently Abled, Disaster Management, Drinking Water, Education & Literacy, Environment & Forests, Food Processing
---
Aed Foundation
Registration No & City: 4510/16, Bilasipara
Address:Surjyakhata, Po – Bilasipara, Assam
---
Pasuarkhal Nava Jyoti Mahila Samity
Registration No & City: Rs/2895 Of 1988-1989, Bilasipara
Address:Vill, Pasuarkhal Pt – I, P.O. Barkanda, P.S. Bilasipara, Pin, 783348, Assam
Cause:Education & Literacy, Health & Family Welfare, Women's Development & Empowerment
---
Dhubri District Development Society
Registration No & City: Rs/Dbr/250/C/61, Bilasipara
Address:Vill. Mendhirjhar, P.O. Hakama Dist. Dhubri, Pin – 783348, Assam
Cause:Children, Education & Literacy, Legal Awareness & Aid, Rural Development & Poverty Alleviation, Women's Development & Empowerment
---
Care India Foundation
Registration No & City: Rs/Dbr/250/D/30, Bilasipara
Address:Vill: – Chokapara, P.O. – Lakhiganj, Dist: – Dhubri , Pin. – 783345, Assam
Cause:Agriculture, Art & Culture, Children, Civic Issues, Education & Literacy, Environment & Forests
---
Parivartan
Registration No & City: Dbr-250/T/84 Of 2016-17, Guwahati
Address:Vill – Gutipara Part – 4, Po – Gutipara, Ps – Bilasipara, District – Dhubri, State – , Pin – 783349, Assam
Cause:Rural Development & Poverty Alleviation, Agriculture, Animal Husbandry, Dairying & Fisheries, Biotechnology, Civic Issues
---
Integrity Care Foundation
Registration No & City: Rs/Dbr/250/Q/306 Of 2013-2014, Nayahat
Address:Nayahat, P.O – Barkanda, Dist – Dhubri, Pin – 783348, Assam
Cause:Rural Development & Poverty Alleviation, Agriculture, Education & Literacy, Environment & Forests, Youth Affairs, Children
---
Madinatul Uloom Hafizia Madrassa Parichalana Samity
Registration No & City: Kjr/253/M/27 Of 2010-2011, Dhubri
Address:Vill Madhya Chechapani Po Magurmari Dist Kokrajhar Btc Pin783370, Assam
---
Chapar Commercial Institute
Registration No & City: Rs/522 Of 1981-82, Chapar
Address:Chapar, P.O.Chapar, Dist. Dhubri, Assam
Cause:Agriculture, Art & Culture, Biotechnology, Children, Education & Literacy, Aged/Elderly
---
Gramin Bikash Samittee
Registration No & City: Rs/Dbr/G/181/Of 2007, Dhubri
Address:Vill – Rowmari Po/Ps – Chapar Dist – Dhubri Pin – 783371, Assam
Cause:Information & Communication Technology, Human Rights, Legal Awareness & Aid, Right to Information & Advocacy, Science & Technology, Urban Development & Poverty Alleviation
---
Nurani Islamia Subahi Moktab
Registration No & City: Dbd/250/P/235 Of 2013-2014, Guwahati
Address:Hade Office Vill – Sand Block, Po – Joruar Char, Ps – Fakirganj, Dist – Dhubri, , Pin – 783339 Project Office – Vill – Jambari, Po – Medortari, Dhubri , , Pin – 783330, Assam
Cause:Animal Husbandry, Dairying & Fisheries, Art & Culture, Biotechnology, Children, Civic Issues
---
Satrasal Socio Economic Development Society
Registration No & City: Dbr/250/D/60 Of 2005, Dhubri
Address:Vill – Ramraikuti Part – 2, P.O – Satrasal P.S – Agomani, Dist – Dhubri Pin – 783335, Assam
Cause:Rural Development & Poverty Alleviation, Agriculture, Animal Husbandry, Dairying & Fisheries, Art & Culture, Children
---
National Development Foundation
Registration No & City: Dbr/250/C/53, Dhubri
Address:Vill And Po:_ Falimari Pin: – Falimaripin: – 783325, Assam
Cause:Animal Husbandry, Dairying & Fisheries, Children, Health & Family Welfare, HIV/AIDS, Human Rights
---
Life Care Society
Registration No & City: Dbr/250/E/77, Guwahati
Address:Project Office: – Tamarhat, Po – Tamarhat, Ps – Tamarhat, Dist – Kokrajharpin – 783332 H/O – Vill – Nilokhia, Po – Nilokhia, Dist – Dhubri Pin – 783128 Mobile No – 9854488900 Email: Defc95@Gmail.Com, Assam
Cause:Animal Husbandry, Dairying & Fisheries, Aged/Elderly, Agriculture, Art & Culture, Biotechnology
---
Grameen Bikash Samity,Dhubri
Registration No & City: Rs/Dbr/250/D/08, Jhagrarpar
Address:Jhagrarpar Dist – Dhubri , Assam
Cause:Agriculture, Art & Culture, Children, Civic Issues, Differently Abled, Education & Literacy
---
Dhubri Educational Foundation Trust
Registration No & City: Bk-Iv / 2753 Of 2011, Guwahati
Address:Dhubri Eductional Foundation Trust House No – 8, Santi Path, Brindaban Nagar P.O. Beltola Tiniali, Near Ghoramara Power Sub Station Dist – Kamrup Metro, Pin – 781028, Assam
Cause:Agriculture, Animal Husbandry, Dairying & Fisheries, Art & Culture, Children, Dalit Upliftment
---
The Heart
Registration No & City: Kam(M)/263/K/166 Of 2015-2016, Dhubri
Address:Swaraj Residency , Flat No – 1G, Hengrabari Road, Ganeshguri. Ghy – 05 Dist – Kamrup, Assam
Cause:Health & Family Welfare
---
Ashar Rengoni Sangha
Registration No & City: Rs/Dbr/250/R/48 Of 2015-2016, Guwahati
Address:Bishkowa 1 No Bishkowa Dhubri, Assam
---
Zand Educational Research Foundation
Registration No & City: Dbr/250/D/234 Of 2005-2006, Dhubri
Address:Vill. – Tiamari Pt. – 2, Po, Assam
Cause:Education & Literacy, Environment & Forests, Health & Family Welfare, Human Rights, Information & Communication Technology, Science & Technology
---
Humen Needs Welfare Association India
Registration No & City: Rs/Dbr/250/E/18 Of 2007, Dhubri
Address:Ward No 3 Baluchar Charmain Road Po Ps Dhubri, Assam
Cause:Vocational Training, Agriculture, Animal Husbandry, Dairying & Fisheries, Drinking Water, Education & Literacy
---
Murabari Maa Mahamaya (N.G.O)
Registration No & City: Dbr/250/D/214, Dhubri
Address:Project Office Villl – Kuwarpar , Po – Jalabila, Dist – Kokrajhar, Head Office Vill – Murabari, Po – Jalabila, Ps – Bagribari, Dist – Dhubri, Pin – 7833348, Assam
---
Helping Hands Foundation Ngo
Registration No & City: Dbr/250/R/16, Dhubri
Address:Vill Fakirganj P.O. – Fakirganj P.S. – Fakirganj Dist – Dhubri Phone – 9854553851/9957386061, Assam
---
Blossom Organisation Of Society
Registration No & City: Rs/Dbr/250/U/41, Dhubri
Address:Kaimari Road, Kaimari, Dhubri , Assam
Cause:Aged/Elderly
---
Fulkumari Mahila Samiti
Registration No & City: 158, Dhubri
Address:Vill: – Fulkumaripo: – Khudimari Pin: – 783331 Dist: – Dhubri , Assam
---
Yaksha Foundation
Registration No & City: 253, Dhubri
Address:Ward No 14 A M Co Road Psdhubri Distdhubri Pin – 783324, Assam
Cause:Agriculture, Animal Husbandry, Dairying & Fisheries, Art & Culture, Children, Dalit Upliftment
---
Popular Trading Co-Operative Society Ltd
Registration No & City: D-14/2013-14, Dhubri
Address:Vill – Ramraikuti Part Ii P.O – Satrasal P.S – Agomani Dist – Dhubri Pin – 783335, Assam
Cause:Animal Husbandry, Dairying & Fisheries
---
Al-Ansar Hifzul Quran Madrassatul Banat
Registration No & City: Dbr/250/R/131 Of 2014-2015, Guwahati
Address:H/O – Balurhat, Vill – Kuwar Par, Po – Jalabila Ps – Bogribari, Dist – Dhubripin – 783348, Assam
Cause:Animal Husbandry, Dairying & Fisheries, Art & Culture, Biotechnology, Children, Civic Issues
---
Aslahul Banat Subahi Moktab Academy
Registration No & City: Dbr/250/Q/294, Dhubri
Address:Vill Chirakhowa Pt 3 Po Joruar Char Ps Fakirganj Dist Dhubri Pin 783339, Assam
---
Fulkatari Bazar Parking Place Worker Welfare Association
Registration No & City: Dbr/250/N/06 Of 2012-2013, Gouhati
Address:H/O – Fulkatari Bazar, Po – Joruar Char, Ps – Fakirganj, Dist – Dhubri , Pin – 783339, Assam
Cause:Animal Husbandry, Dairying & Fisheries, Art & Culture, Biotechnology, Children, Education & Literacy
---
Socio Economic Development Santha
Registration No & City: Rs/Dbr/250/F/173, Dhubri
Address:Vill – Fulkumari, Po – Khudimari, Dist – Dhubri, State – , Pin – 783331., Assam
Cause:Agriculture, Education & Literacy, Food Processing, HIV/AIDS
---
Nabajyoti Agro Socio-Eco Development Society
Registration No & City: Dbr/250/F/64 Of 2007, Dhubri
Address:Vill – Kaldoba Part – I P.O. – Agomani P.S. – Agomani Dist – Dhubri State – Pin – 783335, Assam
Cause:Animal Husbandry, Dairying & Fisheries, Art & Culture, Biotechnology, Children, Dalit Upliftment
---
Ruma Educational Welfare Society
Registration No & City: Dbr/250/N/113, Guwahati
Address:H.O. – Tamarha, Po – Petlagaon, Ps – Tamarhat, Dist – Dhubripin – 783332 Mobile No – 9957734880 Email: Defc95@Yahoo.Com, Assam
Cause:Agriculture, Animal Husbandry, Dairying & Fisheries, Art & Culture, Education & Literacy, Rural Development & Poverty Alleviation
---
Colleague
Registration No & City: Dbr/250/K/104, Dhubri
Address:1, Jackson Road, Panchmore, Ward No. 6, Dhubri, Assam
Cause:Education & Literacy
---
Jeuti Economical Development Society Ngo
Registration No & City: Dbr/250/K/48 Of 2010-2011, Dhubri
Address:21, Chirakuti Chatapara Chirakuti Chirakuti Bazar, Assam
Cause:Drinking Water, Education & Literacy, Information & Communication Technology
---
Eqra Arabic Study Centre
Registration No & City: Dbr/250/K/28 Of 2010 2011, Dhubri
Address:Project Office Vill Chaudhurir Char Pojoruar Char Ps Fakir Ganj Distdhubri Pin 783339, Assam
Cause:Animal Husbandry, Dairying & Fisheries, Art & Culture, Biotechnology, Children, Civic Issues
---
Human Development Society Ngo
Registration No & City: Dbr/250/0/307 Of 2012-2013, Guwahati
Address:Surjomonipo Ravatary Dist – Dhubri, Assam
Cause:Animal Husbandry, Dairying & Fisheries, Art & Culture, Biotechnology, Children, Civic Issues
---
Rahat Foundation
Registration No & City: Dbr/250/U/213 Of 2017-2018, Dhubri
Address:Vill Moirakuchi Po Airkataps Fakirganj Dist Dhubri Pin 783330, Assam
Cause:Animal Husbandry, Dairying & Fisheries, Art & Culture, Biotechnology, Children, Disaster Management
---
Skylark Community Development Society
Registration No & City: Rs/Dbr/250/D/70 Of 2005-2006, Dhubri
Address:Baushkata Matiphata Bajar , Matiphata , Matiphata , Dhubri, Assam
Cause:Education & Literacy, Panchayati Raj, Children, Legal Awareness & Aid, Art & Culture
---
Evergreen Foundation
Registration No & City: Dbr/250/S/102, Dhubri
Address:Vill. – Kumri, P.O – Chirakuti Bazar, P.S – Fakirganj, Dist – Dhubri, Pin – 783330, Assam
---
Markazul Maarif Modern Academy
Registration No & City: Dbr/250/R/132 Of 2014-2015, Gouhati
Address:H/O – Balurhat, Vill – Kuwarpar, Po – Jalabila Ps – Bogribari, Dist – Dhubri , Pin – 7833348, Assam
Cause:Animal Husbandry, Dairying & Fisheries, Art & Culture, Biotechnology, Children, Education & Literacy
---
Madrassa Darul Uloom Chatlarpar Matifata
Registration No & City: Ddr/250/0/23 Of 2013-2014, Dhubri
Address:Vill – Chatlarpar Matifata Po – Borkalia Shershow Ps – Fakirganj Dist – Dhubri, , Assam
Cause:Agriculture, Animal Husbandry, Dairying & Fisheries, Art & Culture, Biotechnology, Children
---
Galaxy Social Welfare Organization
Registration No & City: Rs/Dbr/250/U/36, Dhubri
Address:Vill – Dhubir Char, Po – Falimari, Ps – Dhubri, Dist – Dhubri, State – , Pin – 783325, Assam
Cause:Agriculture, Animal Husbandry, Dairying & Fisheries, Art & Culture, Biotechnology, Children
---
Women And Child Development Society
Registration No & City: Rs/Dbr/250/F/108, Chatapara
Address:Chatapara, P.O. Chirakuti Bazar, Dist. Dhubri, Pin: 783301, Assam
Cause:Human Rights, Information & Communication Technology, Legal Awareness & Aid, Labour & Employment, Land Resources, Micro Finance (SHGs)
---
North Eastern Centre For Education
Registration No & City: Rs/Kam/240/M/607 Of 2001-2002, Dhubri
Address:North Eastern Centre For Education, House No – 8, Santi Path, Brindaban Nagar, Near Ghoramara Power Sub Station P.O. Beltola Tiniali, P.S. Hatigaon Chariali Dist – Kamrup Metro, Pin – 781028 Project Office P.O. – Bidyapara, Dist. – Dhubri, Pin. – 783324, Assam
Cause:Animal Husbandry, Dairying & Fisheries, Aged/Elderly, Agriculture, Art & Culture, Biotechnology
---
Global Education And Techno World
Registration No & City: Rs/Dbr/250/M/98 Of 2011-12, Hatsingamari
Address:Vill And P Ohatsingimari Dist Dhubri, Assam
Cause:Education & Literacy, Information & Communication Technology, Minority Issues, Science & Technology, Vocational Training, Women's Development & Empowerment
---
Dhubri Village Level Enterprenuer (Vle) Association (Dva)
Registration No & City: Rs/Dbr/250/T/35, Dhubri
Address:Vill – Bidyapara Pt – Ii (B.N. Collage Road Nayamaszid) Po – Khalilpur Dist – Dhubri 783325, Assam
Cause:Animal Husbandry, Dairying & Fisheries, Art & Culture, Biotechnology, Children
---
Helping Hands
Registration No & City: Dbr/250/F/70, Dhubri
Address:€Œhelping Hands†Chatiantola Road, Ward No. 6 P.O €" P.S €"Dist – Dhubri, State €" Pin €" 783301 , Assam
Cause:Agriculture, Art & Culture, Children, Disaster Management, Drinking Water, Education & Literacy
---
Sonahat Madrassa Centre
Registration No & City: Dbr/250/U/217 Of 2017-2018, Guwahati
Address:Vill – Dafarpur , Po – Dafarpur, Ps – Tamarhat Dist – Dhubri Pin – 783334, Mobile No.8011437789, Assam
Cause:Animal Husbandry, Dairying & Fisheries, Art & Culture, Biotechnology, Children, Civic Issues
---