Find the most comprehensive list of NGO in Kokrajhar, situated in Assam. Kokrajhar has a 886999 population and an area 3129 km², There are more than 30+ registered NGO's in Kokrajhar, Assam, India. All the NGO's here in this list are Registered in Assam. If you find any false information in this list, please report us with NGO details. Also, If you're a NGO worker, than you can list your NGO in Kokrajhar list by filling the form by clicking Here.
List of NGO in Kokrajhar, Assam
The Northeast Research and Social Work Networking (NERSWN)
Working for– The NERSWN organization dedicated working for Poverty, Injustice, Violence, and Development & Rights of the Marginalized.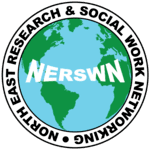 Detail:-
Founded– 2004
Phone number– 03661275714
Address– Ward No. 8, Near Law College, P.O. & Dist: Kokrajhar 783370, Assam, India
Email– nerswn@gmail.com
Website– https://nerswn.org/
Sonali Bharat Ngo
Registration No & City: Kjr/253/L/54, Gossaigaon
Address:Vill – Ahmedpur P.O – Bhawraguri P.S – Gossaigaon Dist – Kokrajhar State – Pin – 783336, Assam
Cause:Agriculture, Children, Drinking Water, Education & Literacy, Food Processing, Health & Family Welfare
---
Indira Gandhi Charitable Trust
Registration No & City: 56/556/Iv-10, Gossaigaon
Address:Vill – Padmabil T.P Road, Gossaigaon P.O – Gossaigaon Dist – Kokrajhar, Btc, , Assam
Cause:Animal Husbandry, Dairying & Fisheries, Aged/Elderly, Agriculture, Art & Culture, Biotechnology
---
Sugam Foundation
Registration No & City: 415/Book No-Iv/30, Gossaigaon
Address:Village – Padmabil, Assam
Cause:Education & Literacy, Environment & Forests, Food Processing, HIV/AIDS, Human Rights, Information & Communication Technology
---
Sonali Relief And Research Organisation
Registration No & City: Kjr/253/S/153, Kokrajhar
Address:Vill – Patialpara, P.O – Bhowraguri, P.S – Gossaigaon, Dist – Kokrajhar(Btad), , Assam
Cause:Any Other
---
Catholic Church Gossaigaon
Registration No & City: 64(A), Gossaigaon
Address:Gossaigaon, Dist.Kokrajhar, Pin783360, ., Assam
Cause:Education & Literacy
---
Educational Research Society Of Bodoland
Registration No & City: Rs/Kjr/253/O/63 Of 2012, Kokrajhar
Address:Ward No.6, Near Saibaba Mandir Rnb Road, Kokrajhar, Assam
Cause:Agriculture, Art & Culture, Education & Literacy, HIV/AIDS, Information & Communication Technology, Micro Small & Medium Enterprises
---
Lwrgi Theatre Group
Registration No & City: Kjr / 253 / L / 106 Of 2009, Kokrajhar
Address:Chandamari, P.O. – Chandrapara, Dist. – Kokrajhar, Btad, 783370, Assam
Cause:Art & Culture
---
Nedan Foundation
Registration No & City: 2441, Kokrajhar
Address:Ward No. 11, Bodofa Nwgwr, Kadamtola P.O – Titaguri, Dist – Kokrajhar, Btc – 783374, Assam
Cause:Children
---
Discovery Club
Registration No & City: Kjr/253/B/50, Kokrajhar
Address:Discovery Club Near Forest Colonyhabrubarikokrajhar, Assam
Cause:Agriculture, Art & Culture, Children, Civic Issues, Differently Abled, Disaster Management
---
De Pauls Society
Registration No & City: Kjr / 253 / N / 13, Kokrajhar
Address:P.O. Dotma, , Assam
---
Catholic Church
Registration No & City: 717, Btad
Address:Soraibil Kokrajhar, Assam
Cause:Children, Education & Literacy
---
Don Bosco Educational Centre
Registration No & City: 1645, Kokrajhar
Address:Borshijhor Dotma, Assam
---
North East Heritage Foundation
Registration No & City: 550/Iv/47/2018, Kokrajhar
Address:R.N.B. Road, Ward No. 8, P.O.Kokrajhar, P.S. – Kokrajhar, Btad, , Assam
Cause:Agriculture, Animal Husbandry, Dairying & Fisheries, Art & Culture, Children, Civic Issues
---
Monalisa Society
Registration No & City: Rs/Kjr/253/O/59 Of 2012-2013, Guwahati
Address:Vill – Shyamgaon, P.O – Rangalikata, Dist. – Kokrajhar (Btad), , Assam
Cause:Agriculture, Animal Husbandry, Dairying & Fisheries, Art & Culture, Children, Environment & Forests
---
Women Empowerment Mahila Samity
Registration No & City: Rs/Kjr/253/T/40 Of 2018-2019, Kokrajhar
Address:Kokrajhar, Assam
---
The People'S Aid
Registration No & City: 849/Iv-58, Kokrajhar
Address:H.O. Habrubari, Kokrajhar Pin 783370, Assam
Cause:Education & Literacy, Health & Family Welfare, Education & Literacy, Health & Family Welfare
---
Action For Inclusion And Empowerment Trust
Registration No & City: 418/2014, Kokrajhar
Address:W/No – 8, Hatimata, , Assam
---
Joy Foundation Ngo
Registration No & City: Kjr/253/O/99, Kokrajhar
Address:Hathimatha Kokrajhar 783370, Assam
---
Centre For Folklore Studies
Registration No & City: 622/Iv/58/2018, Kokrajhar
Address:Sonabili Village, P.O. – Haltugaon, P.S. – Kokrajhar, Dist. – Kokrajhar, Btad, , Assam
Cause:Art & Culture, Civic Issues, Education & Literacy, Right to Information & Advocacy, Tourism, Tribal Affairs
---
North East Research And Social Work Networking
Registration No & City: Rs/Kjr/253/F/55, Kokrajhar
Address:Vill: Kumguri Po – Chandrapara Ps, Assam
Cause:Children, Education & Literacy, Health & Family Welfare
---
Integrated Society For Socio Economic Development Of Indigenous People
Registration No & City: Rs/ 4087 Of 1992-93, Kokrajhar
Address:Hatimatha Road W/No. 9 P.Odist. – Kokrajhar 783370, Assam
Cause:Children, Education & Literacy, Minority Issues, Nutrition, Sports, Vocational Training
---
Society For Iam Responsible
Registration No & City: Rs/Kam(M)/263/H/141, Kokrajhar
Address:Opp Bpcl Pump, J.D. Road, Shamugaon, Kokrajhar, , Assam
Cause:Agriculture, Animal Husbandry, Dairying & Fisheries, Art & Culture, Drinking Water, Education & Literacy
---
Swrang Charitable Trust
Registration No & City: 1038 Of 2009 Iv-96, Kokrajhar
Address:H.Q.Runikhata P.O. :Runikhata, Assam
Cause:Agriculture, Education & Literacy, Environment & Forests, Housing, Any Other
---
Eqra Arabic Subahi Moktab Academy
Registration No & City: Rs/Dbr/O/249 Of 2012-2013, Guwahati
Address:Vill – Karaitari, Po – Fakiragram, Ps – Fakiragram, Dist – Kokrajharpin – 783345, Assam
Cause:Animal Husbandry, Dairying & Fisheries, Art & Culture, Biotechnology, Children, Civic Issues
---
Kokrajhar Zila Mahila Samity
Registration No & City: 130 Of 1972-73, Kokrajhar
Address:Po: Kokrajhar Pin: 783370, Assam
Cause:Children, Education & Literacy, Rural Development & Poverty Alleviation, Sports, Vocational Training, Women's Development & Empowerment
---
Eachare Foundation
Registration No & City: Rs/Kjr/253/O/96 Of 2012-2013, Kokrajhar
Address:Vill – Ghoramara, P.O – Raindabri, Assam
Cause:Agriculture, Animal Husbandry, Dairying & Fisheries, Art & Culture, Biotechnology, Children
---
Don Bosco Kokrathar
Registration No & City: Rs/Kjr/253/20 Of 1996-1997, Kokrajhar
Address:Bhatarmari Kokrajhar , Kokrajhar, , Kokrajhar, 783370, Assam
Cause:Education & Literacy, Vocational Training, Women's Development & Empowerment
---
All Social And Education Welfare Deveopment Society
Registration No & City: Kjr/253/R/104 Of 2015-2016, Kokrajhar
Address:Vill – Padmabil, W/No – 4, P.O, Assam
Cause:Art & Culture, Education & Literacy
---
All Btad Disabled Welfare Development
Registration No & City: Kjr/253/F/110, Kokrajhar
Address:Villchotto Malandubi, P.O. Rainadabri, Distkokrajhar, Assam
Cause:Differently Abled
---